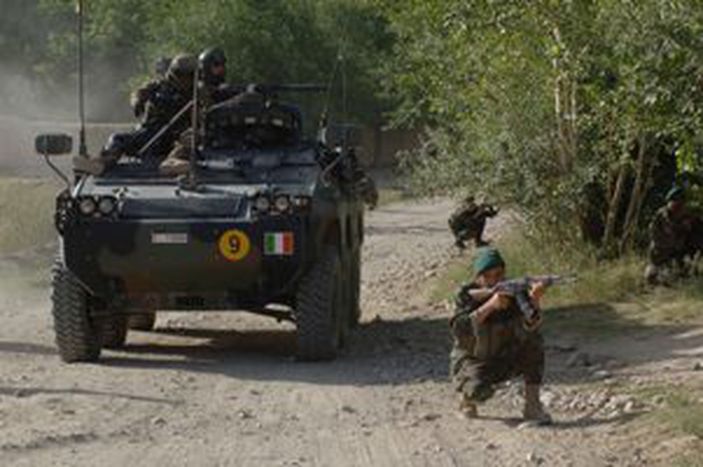 European press warns of Afghan quagmire
Published on
Translation by:
Sarah Turpin
After a series of attacks against the occupying forces in September, Europe's daily press headlines on Afghanistan
"War against Terror" is once more on everybody's lips. After the wars in Lebanon and Iraq they have been paying more attention to Afghanistan. The conflict in Hindu Kush, the Afghan mountain range, has become a "forgotten war" that has "broken out again" as expressed in The Independent in Great Britain.
Why? On September 8, the most secure district in Kabul, where the American embassy is housed, experienced arguably "the worst and most horrific attack since the 9/11 attacks in 2001" reports the French newspaper Le Monde. The Spanish newspaper El Pais explains that "the Taliban still exists in 2006 and since the beginning of this year has killed more than 2000 people".
NATO overwhelmed
In the Austrian newspaper Der Standard, a NATO representative stated that "the strength of the Taliban was underestimated". The armed forces are not equipped to overcome the difficult fighting conditions in Afghanistan. Similarly a NATO spokesperson suggested, in the French newspaper Le Figaro, that the clashes in Afghanistan "are a lot worse than the daily violence in Iraq" and explains that "NATO ground troops have never experienced such resistance". In the English newspaper The Guardian, NATO appealed to the EU to reinforce its troops in the unstable southern regions of Afghanistan.
Given the escalation of conflicts and the high number of victims, the media now headlines on Afghanistan. The Süddeutsche Zeitung reported that the "security situation in Afghanistan is as unstable as it was after the fall of the Taliban" and Der Standard doubts that "Afghanistan can be brought under control".
Opium wars
The production of opium has also dramatically increased. Le Monde estimates that in 2005 more that 90% of worldwide opium was produced in Afghanistan. Farmers who live in grinding poverty would rather grow drugs than crops in order to sustain their families. Just as the Frankfurter Allgemeine Zeitung asserts, "the attempts to persuade Afghanistan farmers to try other ways of making money have failed". The drug money finances "insurgents and international drug cartels", reports the Frankfurter Allgemeine Zeitung.
So how can the crisis in Afghanistan be solved? Is military occupation of the country aviable option? In an interview with Der Standard, Joanna Nathan, an expert from the Think Tank International Crisis Group, said that "Afghanistan was left to decay for five years" and "military action" would not be enough to beat the insurgents. The situation requires sufficient diplomatic efforts. "Unless Pakistan stops the Taliban from using their land as a retreat, the crisis in Afghanistan will not be overcome" reasoned Nathan.
Translated from Europas Presse sorgt sich um Afghanistan