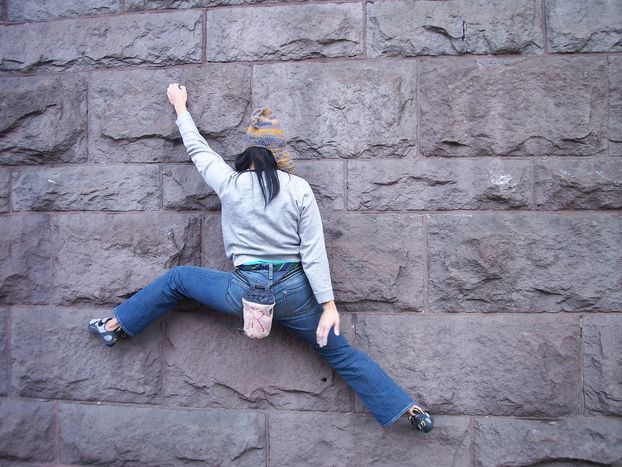 European bloggers describe their Berlin walls
Published on
Monday is 9 November, the day when the Berlin wall was brought down. To reflect on this iconic modern historical event for the eurogeneration, citizen journalists from five cafebabel.com local teams - Sofia, Budapest, Turin, Strasbourg and Istanbul - simultaneously blogged one day about the walls they see in their cities
Hungary, also aged 20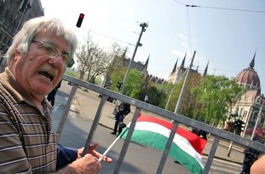 Lajos Kossuth square is cordoned off. It wasn't like that under the socialist regime when blogger Mária Ballai stood there the first time. Anyone could walk around the parliament whenever they wanted to, like she did as a then-five-year-old, who would often visit with her grandparents. Now she's 22, and the square on which the Hungarian parliament is inaccessible. Péter Tóth's images illustrate her déjà vu: hands reach past the iron bars of parliament, a Hungarian flag is waved through the gaps. The cafebabel.com team in Budapest serve up a pertinent reminder of another timely 20th anniversary, Berlin wall aside - that of Hungary's third republic on 23 October, and of a democracy which strangely limits some rights that weren't limited before.
Read the blog post on 'budapest' here
Istanbul, aged 86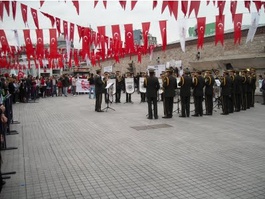 Six days after this central European anniversary, an 86th anniversary is marked of a very different kind of republic outside the EU. The tone is secular, and walls are broken down between women and men, between Turks and Kurds. But the cracks still show today, explains cafebabel.com Istanbul blogger Cinar Kiper, who reports from flag-lined celebratory streets against the backdrop of a firework-stained sky. The 9 November anniversary isn't just about being German, eastern or western. It's also about being central and far-southern, European and non-European
Read the blog post on 'istanbul'here
Turin's layers of walls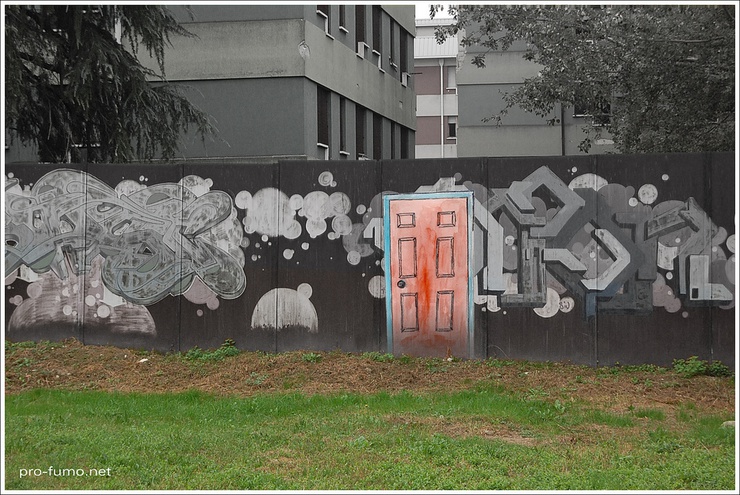 In Italy, the only wall that comes to mind for the cafebabel.com Turin team is the Padova wall. It was erected by the mayor in 2006 to divide residents from more shady figures. Yet three years on, the neighbourhood has seen changes and departures and the wall still stands there, serving a useless purpose in a now safer area. It's a less grave situation to the team's local near-ghetto district of Barriera di Milano, Filippo Lubbrano reports. There may not be an eponymous barrier in the area, but with its primary schools almost entirely populated with immigrant children, the 'torinesi' bloggers do find that walls exist. In the meanwhile, life chugs on, and temporary construction walls rise only to fall as the capital of the north Italian region of Piedmont makes its heady noughties transition from industrial city to tourist city.
Read the blog post on 'café torino' here
Strasbourg and Sofia's walls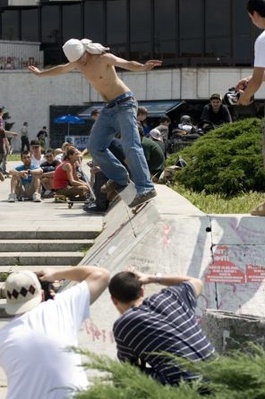 As for the Berlin wall itself, today it is scattered all over the world. The cafebabel.com Strasbourg team read the faint writing on the 3.60 metres by 4 donated portion of the Berlin wall that stands in front of the European court of human rights: under the French word for freedom, liberte, is scrawled the German word, Freiheit. But the most offbeat signs of the 20th anniversary of the Berlin wall this coming Monday can be found in a Balkan capital. Look no further than up, as the cafebabel.com Sofia team get inspired on a walk of the streets of their former communist capital, one where the former Bulgarian prime minister spins in his grave to the tricks of the skateboarders spinning above, according to blogger Miles Iskander
Read the blog post on 'cafe babel Sofia' here
*The Berlin Walls in Europe day came about to celebrate the anniversary of this symbol, thanks to an initiative by Babel Strasbourg, who invited other cafebabel.com local hubs to participate in a common cafebabel 'blog action day'. Keep an eye out for cafebabel.com Seville who will be debating the same topic and posting on 9 November here