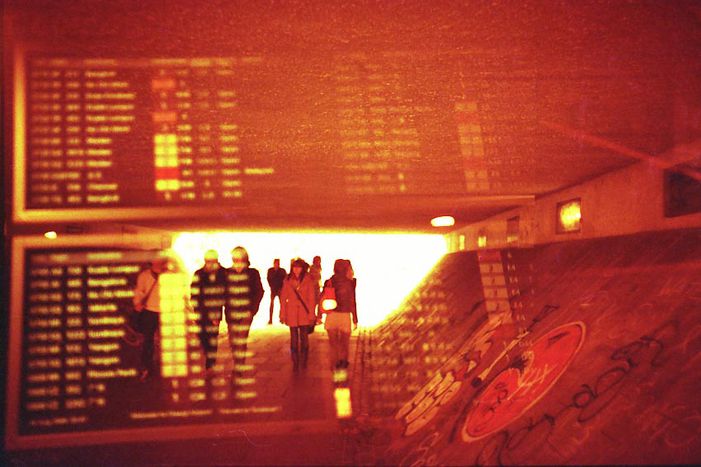 EU press criticise air travel regulations as ash cloud lingers
Published on
Since 15 April, Europe's airports have been forced to stay closed after a cloud of volcanic ash from Iceland has obscured EU airspace. The flight ban that many of us are experiencing shows just how dependent the economy is on air traffic - but Europe can co-operate much better too. The Italian, Swedish, Dutch and Austrian press react
'Key role of air traffic' - Göteborgs-Posten, Sweden
The ash emitted by a volcano in Iceland has made clear just how dependent the global economy is on air transport, writes the daily: 'In today's world we have become more vulnerable to the consequences of natural disasters. In a globalised world trade connections between the various parts of the world - that goes for both freight and passenger transport - are vital. Everything is connected in an increasingly networked world. The past week has highlighted the key role air traffic plays in international transport. Yesterday the radio reported that 5, 000 people have been laid off in Kenya because fruit and vegetables cannot be transported - one of many examples of the consequences that the cloud of ash is having for the entire world. Once the ash has settled it will be time for a detailed debate'
Read the original Göteborgs-Posten article
'For a collective air regulation' - Der Standard, Austria
The consequences of the volcano ash over Europe have only been aggravated by national air traffic suspensions, writes the daily: 'In recent days the measures taken by air safety authorities and the politicians in charge of them have been as chaotic as the airports themselves. The blame for this lies above all with the fragmentation of the European air traffic control, which even in normal times results in enormous costs and constant delays.
'Authorities rely on the same source of information - a single computer simulation from London'
Although all the authorities rely on the same source of information - a single computer simulation from London - every country decides for itself whether it will close its airports and its airspace. The states of the EU should take fewer national decisions and more central ones. Eurocontrol [European organisation for the safety of air navigation] need greater responsibilities, both for day-to-day business as well as for emergency situations. There is only one sky over Europe, and it can only be regulated collectively' (Eric Frey)
Read the original Der Standard article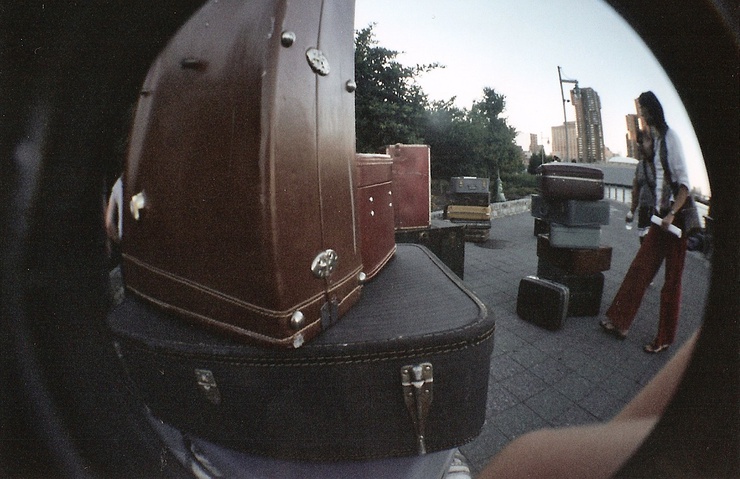 'EU a prisoner of regulations and vacuum' - Il Sole 24 Ore, Italy
The agreement reached by EU transport ministers to reduce the no-fly restrictions should not be allowed to gloss over the EU's hesitant approach, writes the business paper: 'The agreement is clearly once again the expression of a do-it-yourself initiative by certain states and not the result of a harmonious, coordinated Europe policy. The priority of flight safety is not the issue here. While millions of Europeans are stuck at airports, the EU has yet again been exposed as the prisoner of its own strict regulations and a political vacuum. Its inflexibility and stubborn insistence on relying on the forecasts of the British met office [the UK's weather forecast service] without seeing the need to adopt extraordinary control measures reflects the chasm that exists between the hesitant decisions from Brussels and the real lives of European citizens and companies' (Giorgio Santilli)
Read the original Il Sole 24 Ore article 
'Modify air transport taboo' - Elsevier, Netherlands
It's understandable to seek to minimise risk by banning air traffic, but security cannot always be the top priority, writes the conservative news magazine: 'As far as safety goes, the aviation industry is the leader. That only stands to reason, because an aircraft can easily set you back 200 million euros. Caution is a valuable commodity, fully justified by economic considerations. But you can never have absolute safety.
'Air transport is to the modern economy what prayer is to the Vatican'
The European aeronautical authorities must dare to call the shots right as far as safe flight is concerned. Let's assume the volcano on Iceland with the unpronounceable name Eyjafjallajökull acts up for half a year. Clearly then the risks must be recalculated, because the social damages from an absolute flight ban will be enormous. Air transport is to the modern economy what prayer is to the Vatican. For that reason the taboo on air transport must quickly be modified' (Eric Vrijsen)
Read the original Elsevier article 
Have you been affected by the flight ban? Share your stories in the comment box below
Images: main Jamie Mellor and inside ©C▲I T/ Flickr