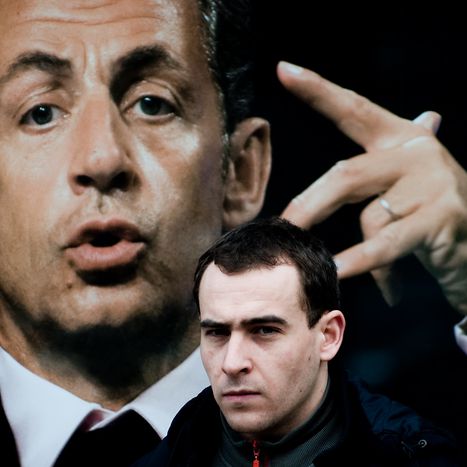 EU press agree on Sarkozy's unpopularity
Published on
French president Nicolas Sarkozy has shuffled his cabinet after the weak showing of the governing UMP in the French regional elections. The Spanish, Dutch and Belgian press cite Sarkozy's lack of orientation and his high-handed leadership style
'Rejection of a self-engrossed form of government' - El País, Spain

The defeat of president Nicolas Sarkozy's UMP party in the regional elections is not just a result of the economic crisis, writes the left-liberal daily, but also has to do with his style of government: 'Contrary to what the UMP leadership has suggested the severity of the punishment can't be explained by the economic crisis and the typical mid-term disaffection of the voters towards president and government. You have to add in another fact which was no doubt the strongest here: the rejection of a self-engrossed form of government that keeps the president in the limelight while putting more emphasis on taking credit for implementing reforms than on the reforms themselves'
'Culture of narcissistic leadership' - NRC Handelsblad, Netherlands
The regional elections in France were above all a vote against president Nicolas Sarkozy and now it's time for him to change his style, writes the daily: 'As president he broke with the French tradition that the head of state does not play too strong a role in the implementation of the government's programme. Presumably it won't make too much sense for him to change his programme.
'Disappointment with Sarkozy as a person'
The vote was less a rejection of his reform policy than how it has been gone about and the man who embodies it. Just as in business, a culture of narcissistic leadership has now emerged in politics. Voters above all expressed their disappointment with Sarkozy as a person. Consequently the president will have to change his behaviour and his attitude if he wants a shot at a second mandate. That is a difficult task for a politician who has built up a cult around his personality and put all his eggs in that basket'
'Need for a president who can unite the country' - Le Soir, Belgium
The defeat of the governing UMP in France's regional elections shows that president Nicolas Sarkozy is unable to give his country orientation, writes the daily. 'In 2007 the president was elected with a new right-wing programme. His focus lay on buying power, security and immigration control. Now all his plans are all topsy-turvy. His promise of 'work more, earn more' has been snowed under by the crisis. Crime hasn't been reduced.
'Promise of 'work more, earn more' snowed under by crisis'
The debates over immigration and national identity that were meant to pull the rug out from onder the extreme right Front National have had just the opposite effect. At a time when the French are being hit by a severe crisis they need a president who can unite the country. They need a president who gives them hope by showing them the light at the end of the tunnel. But Sarkozy and his crew don't seem to know themselves which direction to take' (Joëlle Meskens)
Translated from Narziss und Regionalwahlen-Schlappe: Sarkozy krempelt Regierung um