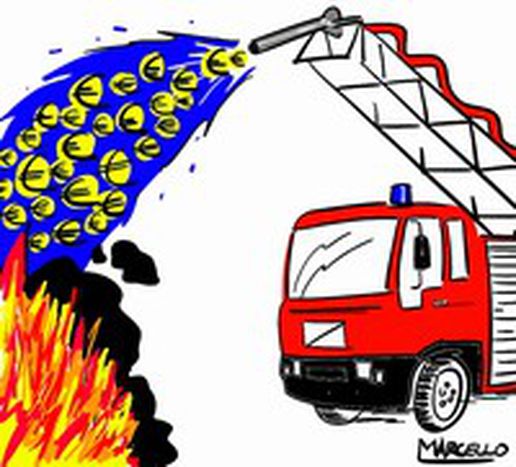 EU plays 'Urban Governance' card
Published on
Translation by:
joseph johnston
Redevelopment of the suburbs and employment for the young is Brussels' answer to the crisis in urban areas. France is now reminded of the availability of EU structural funds.
Redevelopment of the suburbs, action in support of a greater quality of life in the large urban sprawls, political participation of the people in city planning: these are the ingredients of a recipe called 'urban governance', one of the European Union's main tools in the struggle against discrimination and marginalisation of immigrants. The strategy is a response to ghettoisation, discrimination and social exclusion of immigrants in the outskirts of large European cities.
Liberty, equality, Europeanity
It's no coincidence that the European Foundation for the Improvement of Living and Working Conditions has powers to fight discrimination based on sex, race, ethnicity, religion, personal convictions, handicap, age, and sexual tendencies. It is also able to propose measures to harmonise legislation in this area between EU member states. In 2000, the Council of Ministers reinforced the Foundation's efforts with directives on racial and occupational discrimination respectively. In case this would not suffice, the Council also approved the Community Action Programme to Combat Discrimination for the period 2001-2006.
Equal and Urban II: The suburban mission is revived
So, apart from declaring its intentions, what does Europe actually do? The EU has made available large financial resources under the Urban II programme for the 2000-2006 period has funded, with 728.3 million euros from the European Regional Development Fund (ERDF), urban redevelopment projects in seventy areas throughout the Europe. A creative and innovative approach to urban redevelopment, which is both environmentally-friendly and involves the local population, is a prerequisite for Urban II. To date, the programme has subsidised the renewal of hundreds of buildings and public spaces, vocational courses for disadvantaged groups, environmentally-friendly public transportation systems, programmes for more productive energy use and the employment of renewable energy forms. In short, everything possible for the benefit of the local population.
The people themselves are the focus of the Equal programme, financed by the European Social Fund (ESF). Equal means 3.274 billion euros spent over seven years (2000-2006) to fight social marginalisation and discrimination based on race or ethnic origin. This programme focuses on engaging people with the professional world, the spirit of enterprise, market flexibility and equal opportunities. The appraisal of its achievements will be take place at the end of the year: the European Commission will present by December 31 2005 a report evaluating the programme's progress so far. Meanwhile, the European Commission and the French authorities met on November 17 to discuss the reallocation of funds equal to fifty million euros to revitalise the French suburbs. It remains to be seen what will come of this grand investment, now allocated but not yet spent.
Translated from L'Ue gioca la carta della "governance urbana"