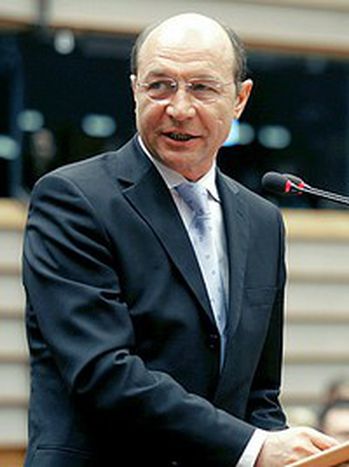 EU elections shelved in Romania
Published on
Bulgaria is holding European parliamentary elections on 20 May, but Romania is delaying their own after PM Triceanu suspended his president. An internal referendum is due on 19 May
'If you want to picture Romanian politics, imagine two cars driving towards each other at a higher and higher speed,' a Transsylvanian-Hungarian political spectator recently remarked. The five month-old EU-member is sinking into an increasingly complex internal political crisis. Prime Minister Clin Triceanu postponed European parliamentary elections, originally planned for 13 May, ahead of Bulgaria's first EU elections. He then suspended his President Traian Bsescu over corruption allegations on April 20, leaving the country in an internal deadlock.
President Bsescu's Democratic Party was ousted in a parliamentary vote supported by the opposing Social Democrats. Only the National Liberal Party and Romanian Hungarians' Democratic Alliance (RMDSZ) remain in a minority government. The president has proposed a referendum about his fate, due to take place on 19 May. One day later across the lower Danube, 18 Bulgarian MEPs will be elected to European parliament. Internal strife between these two characters has compromised external EU action.
The captain and the engineer
Both have been in power since 2004. The Romanian Naval Institute graduate Bsescu, 56, is still a bold mariner, even in the presidential palace: eating pumpkins seeds at a football match, taking the wheel after a drink or two, and perfectly speaking the people's language. Bucharest-born PM Triceanu, 55, on the other hand, is a technological intellectual lacking imagination. The postgraduate in Mathematics and Computer Science is little more than a saltless clerk.
In one of Europe's most corrupt countries – on the Transparency International 2006 corruption index, Romania came 84 out of 163 - Bsescu has been known to the public as a steadfast leader of the fight against corruption. Indeed, he was elected in 2004 (with 51% of the vote over the Socialists), on an anti-corruption platform. Triceanu for his part was exposed for involvement in stock market manipulation in 2005. Their popularity index has developed accordingly, but analysts predict a victorious return to power for the popular president. A poll regarding the process say that 57% of the public approve of Basescu's decision not to resign and force snap elections, whilst 52% participation is expected on 19 May's referendum.
There is still a long way to go until the European parliament elections, which should take place this summer. The EU accession treaty states that Romania has to hold European elections by 31 December.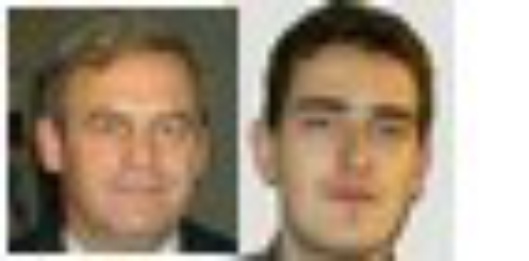 Romania's Hungarian minority has a good chance of representation in the European community. Watch out for cafebabel.com's profiles of future Romanian-Hungarian MEPs
Translated from Hungarian to English by Dániel Beke
In-box photo: Romanian-Hungarian candidates, bishop László Tkés and young liberal Magor Csibi (Photos: Sulinet news article, Média Index Egyesület 1999-2007)