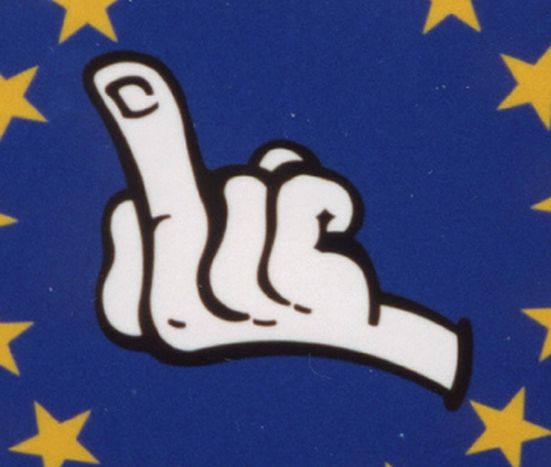 EU elections 2009 record abstention: no 'europeanisation' of countries
Published on
A participation level of just 43.5% is the product of a European election campaign that was too focused on national issues. Mainstream media makes European politics seem a depressing subject, leaving only the web to provide us with passionate and beneficial debates surrounding the concept of Europe
It's the same old story. Voter participation at the European elections continues to fall. A pitiful 43.5% casted their vote, the worst turnout since Europeans were first able to vote on Europe issues every four years from 1979. Paradoxically, the European parliament has never had so much power. How can this be explained? Perhaps 'Europe does not interest the masses'. 
Not true
In 2005, the referendum concerning the European constitution proved a major success in terms of voter participation, especially in France. Evidently 'Europe' was at the centre of the controversies. In modern democracies, the recipe to guarantee a high level of voter participation is no secret; take a clear issue of European interest, add some lively debates between political leaders and a pinch of something hot to really spice things up – the intervention of critical and dynamic media reporting should do the trick.
Unfortunately, as it seems that, in Europe, lessons are never learnt, none of this happened. Firstly, from 4 to 7 June we had not one European election, but twenty-seven national ones. The clear issue of European interest came from the economic crisis. In Italy, prime minister Silvio Berlusconi's 'Noemigate' (in late April, his wife sued for divorce after questioning his relationship with the 18-year old Noemi Letizia - ed) dominated the media. But nothing of real European or global importance. 
Where were debates between big names of EU politics?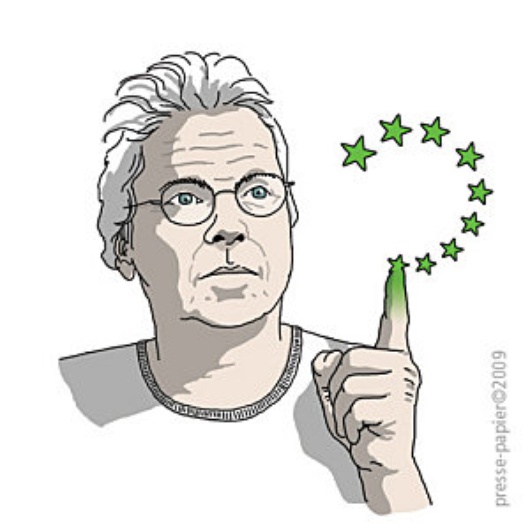 What part did (French president Nicolas) Sarkozy, (his socialist counterpart Martine) Aubry, (Spanish PM Jose Luis Rodriguez) Zapatero, (Spanish opposition leader Mariano) Rajoy, Berlusconi and (Italian opposition leader Dario) Franceschini play in the European election campaign? We would have liked to have seen Jose Manuel Durao Barroso, a Portuguese conservative and the exiting president of the European commission, travelling the whole of Europe to defend his potential third term in office. Or perhaps Poul Nyrup Rasmussen, member of the ESP (European socialist party). He was Barroso's 'failed' opposition who was never officially put forward as a candidate, to form a counter-attack on the standard parties with an unexpected project. Only French MEP Daniel Cohn-Bendit's green party came up with a real plan for European involvement in launching a trans-national campaign; and even then it played it safe.
Finally, each national media (note that it is not written 'nationalist media') did not make the slightest bit of effort to 'europeanise' their European election news, which failed to attract voters. Only new media made an exception, the same media that is accused of lacking sincerity and feasibility, that are apparently either too participatory or outside of the norm. Online magazines, blogs, Facebook, Twitter and the like provide, a new, healthy source of information for the European democracy of the future. The internet nurtured new initiatives such as bloggingportal.eu, parlorama.eu, Think about it and, not least of all, our own EUdebate2009.eu with its European political affinity test VoteMatch Europe (all initiatives listed in the Netvibes section of EUdebate2009.eu).
Nevertheless, these sites could do very little when faced with the bulldozers of national public opinion, television programmes and websites of mass interest that monopolised the debate by nationalising it and taking away its very essence. The recipe for European elections with a side of voter participation is known and can be done. This time, too many cooks spoilt the broth.
Translated from Astensione record alle europee? Nessuno (o quasi) le ha europeizzate