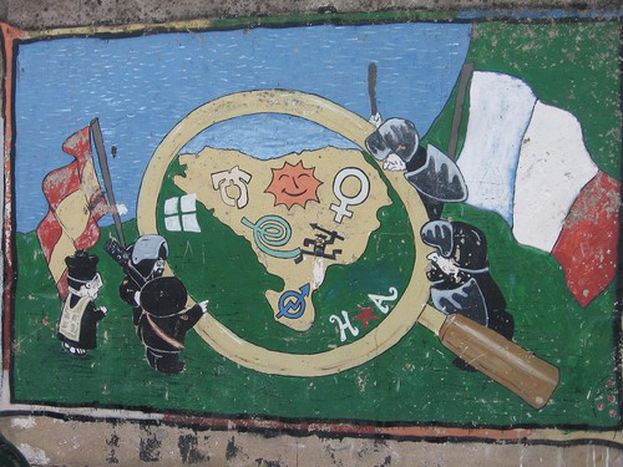 Eta: 'ignore European terrorism', 'stay on holiday in Majorca'
Published on
Presumed terrorists of the Basque underground organisation Eta set off a total of four bombs in the Spanish holiday resort of Palma on Majorca on 9 August. Only ten days ago Eta carried out an attack on the island in which two police officers were killed. The Spanish, German, Hungarian and Czech media respond
'Continue your holidays!' - La Vanguardia, Spain

The liberal daily calls on tourists on the holiday island of Majorca to continue their holidays there: 'Spanish and foreign tourists should spend their holidays in Majorca as if nothing had happened. This is the best response to the four explosives Eta let off on Sunday in Palma - ten days after it killed two Guardia Civil policemen (on the same island) with a car bomb.
'Tourists should spend their holidays as if nothing had happened'
The terrorists should not be allowed to achieve their goal of disrupting public life and intimidating the population. This is the message the [Spanish] royal family wanted to convey to the whole world in continuing its holiday on the island as normal'
'Ignore terrorism' - Financial Times Deutschland, Germany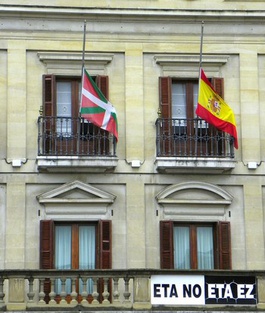 'The best way for the population to react to terrorism is to ignore it,' writes the German liberal business paper. 'That goes just as much for a national terrorist group with narrowly defined interests like the Spanish Eta as for a fundamentalist network with religious and revolutionary pretensions like al-Qaida. What all terrorist organisations have in common is that the psychological impact of their actions is more far-reaching than the real impact. Of course states must react to terrorist acts of violence and do their best to prevent subsequent attacks. Anything else would be grossly negligent. But they do well to concentrate on criminal investigations and, like the Spanish king, view terrorists as what they are: common criminals'
'Eta, an open-air museum of European terrorism' - Lidové noviny, Czech Republic
'At a time when all Europe lives in fear of Islamist violence Eta is like an open-air museum of European terrorism – the last of its kind,' the conservative daily comments. 'The Spanish government of prime minister José Luis Rodríguez Zapatero is also in a way the last of its kind. Right after it took power five years ago it relied on a 'peace dialogue with Eta'. Without stipulating any conditions it waited for the results.
'Zapatero simply isn't Tony Blair, who was able to champion the cause of IRA disarmament'
Zapatero simply isn't former British prime minister Tony Blair, who was able to champion the cause of IRA disarmament. The Spanish prime minister withdrew his soldiers from Iraq after terrorists attacked suburban trains in Madrid in 2004. A couple of hours after he praised the dialogue with terrorists in 2006 as his government's greatest success Eta carried out an attack on Madrid airport. And now it is spreading the terror to the tourist stronghold on the Balearics' (Zbyněk Petráček)
'Eta, last of the Mohicans of European terrorism' - Népszabadság, Hungary
The left-liberal daily writes that the Basque terrorist organisation Eta will never achieve its goal of an independent Basque state: 'Eta - or rather what remains of it - comes across as a total anachronism. It is taking the same path as the Northern Irish IRA once did - the IRA went on exploding bombs until it lost all vestiges of political support.
'Eta is taking the same path as the Northern Irish IRA once did''
Today only one percent of Basques believe an independent Basque state can be achieved through violence. We can safely describe Eta as the last of the Mohicans of European terrorism. Eta has zero chance of achieving its goal. Why? Because the state unity of the country is enshrined in the Spanish constitution. Consequently there will never be a Spanish government with whom the Basques can negotiate their independence' (Endre Aczél)
'Pre-modern Eta ideology ' - Süddeutsche Zeitung, Germany
Writing in the left-liberal daily Sebastian Schoepp contends that the nationalism of terrorist group Eta, which on the weekend carried out another attack on Majorca, conceals a pre-modern 19th century ideology: 'In fact the different ideologies have only ever barely touched upon the Basque yearning to 'be alone' (as [political scientist and Eta specialist Antonio] Elorza put it). This yearning is older than Eta and will outlast it because it is unrealisable.
'This feeling of emptiness that drives young people in one of Spain's most prosperous regions to chase after the brutal anachronism of Eta'
[The Basque sculptor and philosopher] Jorge Oteiza writes that the Basque soul lives in a state of constant conflict between complementary opposites like old and new, rural and urban. He refers to this using the Basque term 'huts' - a kind of vacuum, the lack of something one yearns for but can't name. It may be that it is this feeling of emptiness that drives young people in one of Spain's most prosperous region to chase after the brutal anachronism of Eta. This construct of a pre-modern homeland ideal, which also opposes globalisation, probably possesses so much appeal precisely because its true content must remain unknown' (Sebastian Schoepp)
Translated from ETA : « Une relique du terrorisme européen »