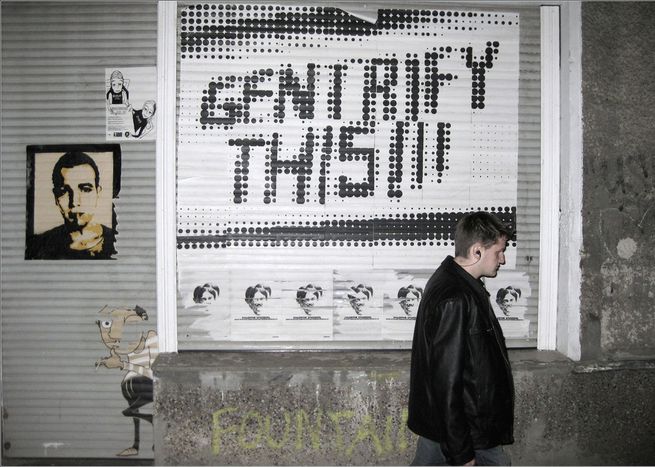 Escaping tourists: moving from Oranienstrasse to Neukölln in Berlin
Published on
Translation by:
Andrew Christie
As the former cult quarter of Kreuzberg suddenly blossoms into a tourist trap, hardened Berliners are taking to the hills in the search for authenticity. The story of a relocation from cafebabel's babelblogs
I moved. Something which your average Berliner does about every six months. After all, I had stuck it out in the chaotic yet thrilling Oranienstrasse for six years. Gazing out of the bedroom window of my shared house on a Saturday morning in those years, I could see movie-esque car crashes, furious demonstrators or tottering transvestites. My bikes were regularly nicked or twisted into bizarre sculptures of cars. Once, a panic-stricken pony galloped down the street, having broken out of the petting zoo round the back in Adalbertstrasse.
Throw up in our doorways
It started with the Indian-restaurant chain AMRIT. Then an Ayurveda restaurant opened, the anti-fascists' meeting place turned into an internet café, the designer clothes shops started to spring up and SO36, party central and a Berlin institution, was suddenly threatened with closure. Finally, one Tuesday morning, a tourist coach swung round the corner and its passengers waved cheerfully at me. I decided to move out of this gentrified street. The influx of students and tourists on their long weekends from across Europe could visit the chic bars and then throw up in the doorways. We'd be off to the new, promised land: Neukölln — or better, Kreuzkölln. There, the bars are still undiscovered, the Turkish families plenty, the nearest underground station 900 metres away and the houses 100 years old (and not even renovated).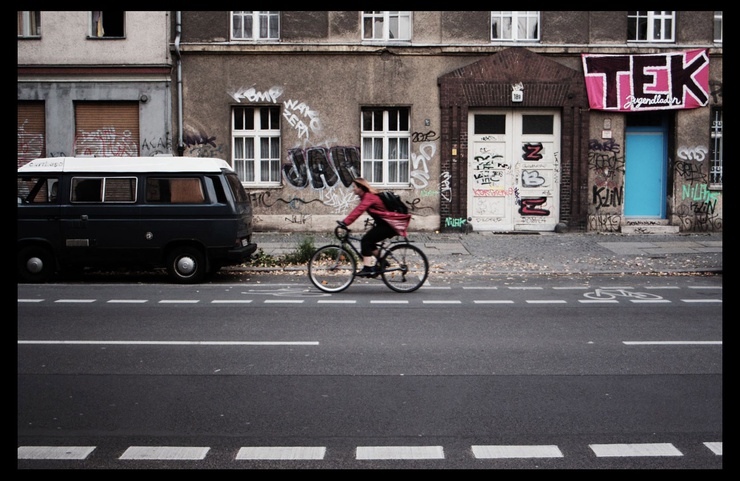 We found the flat we'd been looking for, with a canal view, straight away, along with the disbelieving question from the landlord, 'And you've really both got a job?' As soon as we moved in it was clear that we weren't like the other occupants. Our antique wooden furniture (cobbled together by granny and grandpa), the piano and the cases full of books immediately gave our future neighbours the wrong impression. Derogatory gestures for the friends helping us move, and a grilling for us. No, we hadn't moved from southern Germany; no, originally from Berlin, in fact; and yes, we have jobs, although just temporary contracts. So, after all that had been cleared up, we were shown the occupants' petition against the landlord, who had quite clearly recognised the area's potential. The old tenants would be turfed out and new, wealthy ones lured in. If we were happy to pay another hundred euros' rent, what would happen with the other flats?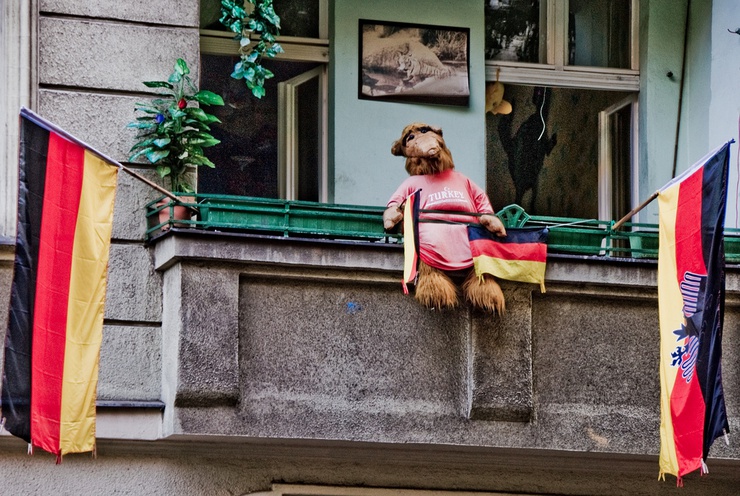 The tenants' concerns are completely justified. The druggies' park in front of the house was turned into a giant recreation ground, plenty of families are moving into the area, the canalside location is driving up the rent, and expensive children's clothes shops and bizarre 'art premises' are opening. The dilemma of every avant-gardist: open up a studio or an alternative boutique and you attract more students, artists and eventually bourgeois types who'll pay high rent. The original residents move on and the area is 'burnt out'. It won't happen as rapidly as all that in my street, since just a good 100 metres south of here, the streets still aren't gritted a fortnight after the start of winter, and several sofas have been lying around outside since last year. But when the shabby little café with the great coffee closed down last week, we were apprehensive. The comment of the bearded, usually out-of-it-seeming owner: 'One word for you: GENTRIFICATION.'
Read Sébastiens  answer to Christiane on the subject of gentrification in our babelblog, currently reporting live from the Berlinale in the German capital
Images: ©bhrgero; bicycle ©Juan Ferrer.; Alf the puppet ©Songkran; all courtesy of Flickr/ video by ©queerrebel/Youtube
Translated from Gentrification in Berlin Kreuzberg - Bloß weg hier