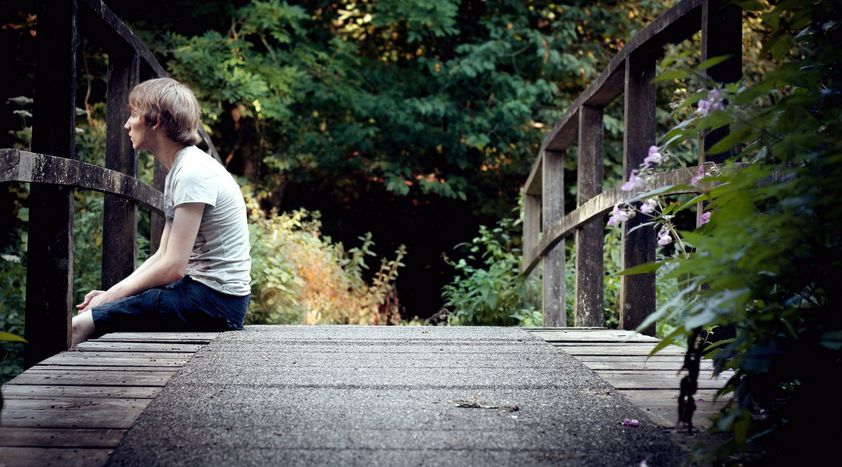 Erasmus in the East: You Up For It?
Published on
When thinking of Erasmus as the mirror of the European community, it seems that old borders haven't been overcome yet. A big part of the countries of the 'East', by whichever definition these are counted, are unpopular among Erasmus students.
34 countries participated in the Erasmus Programme in 2012-2013. On average they hosted 8125 students from other countries. The most popular Erasmus-nations are real Erasmus frontrunners: Spain and Germany are by far in the very top of the ranking. Spain, the sunny and warm Erasmus winner, drew more than 40,000 young people to a foreign country. Germany, in second place, with 30,000.
The eastern states are far off. The countries, that are commonly counted amongst the 'East' report a much smaller number of attendees. Bulgaria, the Czech Republic, Hungary, Poland, Romania, Slovenia, Slovakia, Croatia and Macedonia welcomed on average only 3211 Erasmus guests. Poland boosts the Eastern European average with nearly 11,000 Erasmus students.
But what are the reasons for these hard truths? Is it just the unpopularity and the negative eastern image in the rest of Europe? Maybe there's a lack of interest in eastern languages or their perceived usefulness. Maybe students assume an inferior standard at the universities. Cafébabel Wien inquired.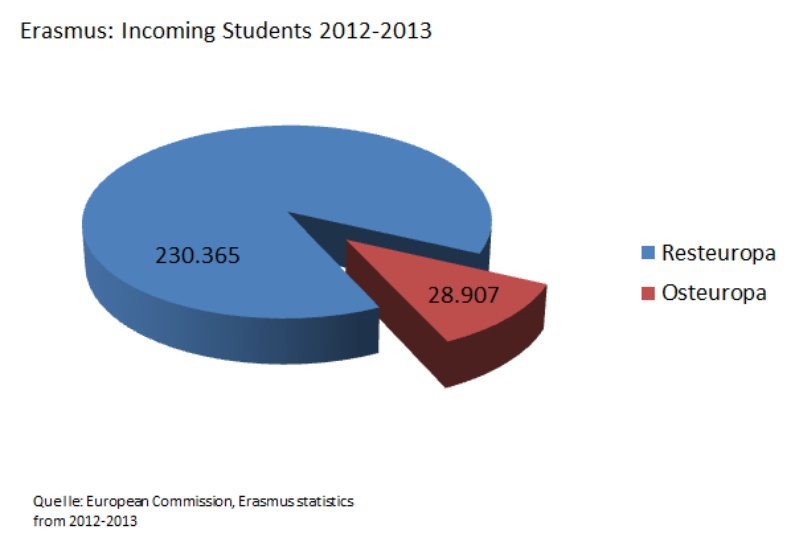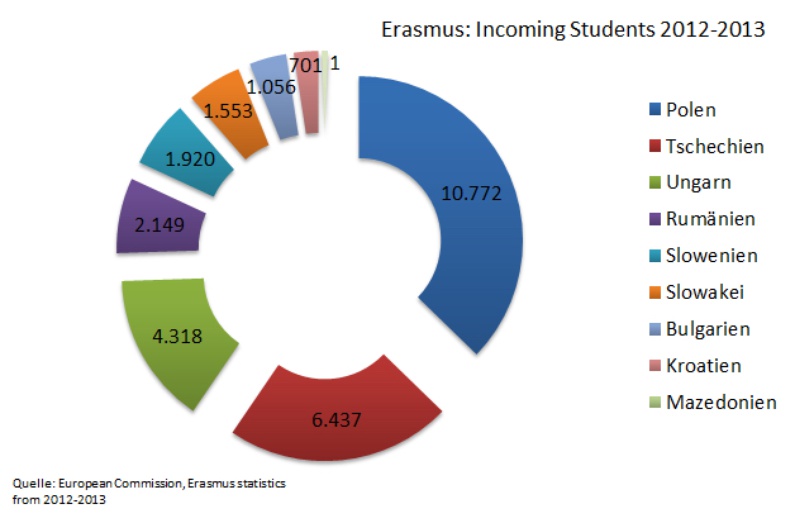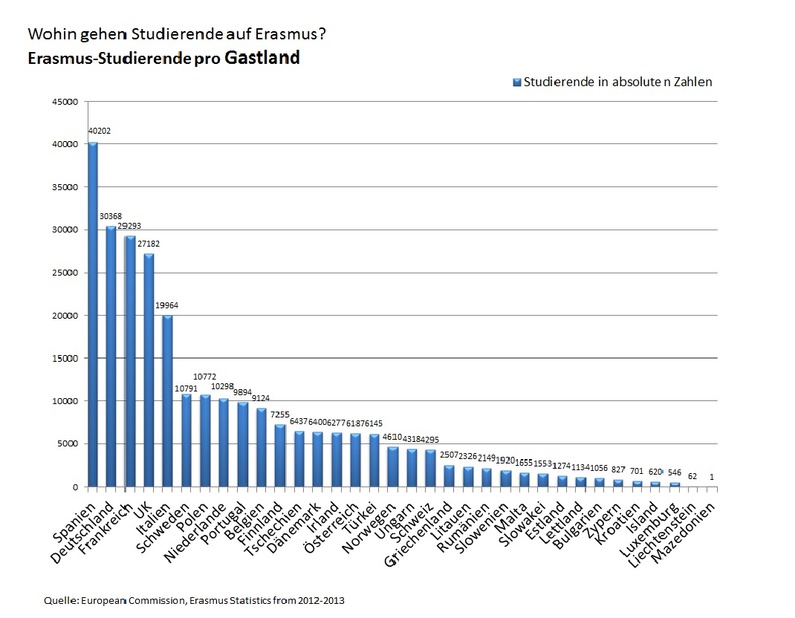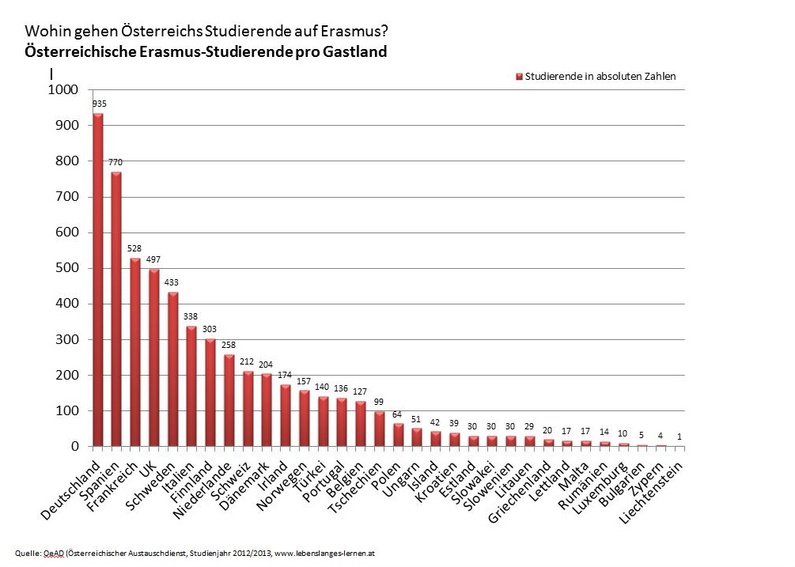 Translated from Bock auf Erasmus im Osten?