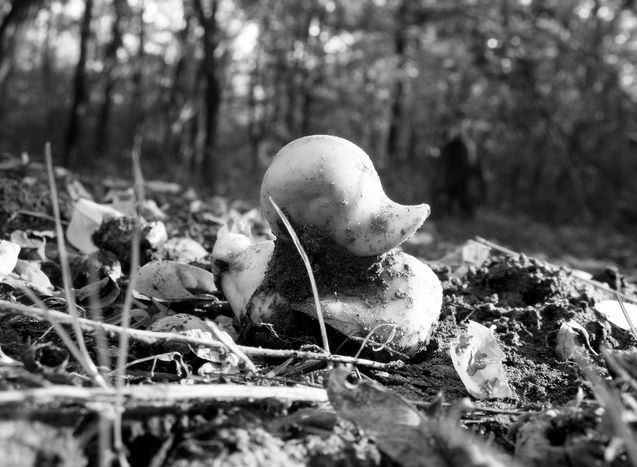 Environmental art in Athens: art project for Kifissos river
Published on
Translation by:
hkeet
Whoever asks the Athenians about the Kifissos river hears mainly legendary tales, as Yvonne Senouf and Corinne Weber, the creative minds behind the international art platform MELD's Project Nero, can testify. Their project for a vanished river aims to deal with urbanisation and pollution creatively
'In ancient times the rivers in Greek mythology were gods, so super sacred. Today they're no more than dumpsters.' When Yvonne Senouf begins to talk about the fate of the Kifissos river you can see how much she loves Athens — but also how she suffers from the city. I meet her and Corinne Weber at their home in the Athenian district of Pangrati near the Panathenaic Stadium and the National Gardens. 'This river has had an involvement in every single problem or issue that this city faces, from ancient times to today,' adds Yvonne.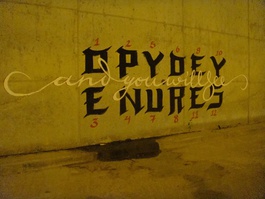 As it was covered with concrete for the Olympic games in 2004, the Kifissos can no longer be seen and is no more than an urban myth today. However, the disappearance of the river is not only an aesthetic problem. It also has very concrete consequences, such as a rise in temperature and poorer air quality in the affected areas. While Corinne and Yvonne were unearthing the source of the Kifissos in the collective memory of the Athenians, the idea for Project Nero was born as the first art project of the newly-established interactive art platform MELD, where artists, scholars and activists 'meld' in various cultural projects.
Paris, New York, Athens: cradle of an art project 2.0
Outside her front door traffic whooshes past, but Yvonne's apartment, decorated with Indian flower garlands, seems like a green oasis thanks to its small garden. It all began two years ago when Corinne - who has worked as a creative director with Sam Mendes and Alejandro González Iñárritu - wanted to strike a balance again between New York and Paris. A phonecall later, Yvonne was on board as creative concepts producer and moved to Athens shortly afterwards. Skype made the joint brainstorming that lead to the creation of MELD possible. 'It's an art platform of course, but it's more about a way of life, a way of collaborating and sharing ideas,' she explains. 'It is a platform to inspire people for change, through culture, examining climate change, but on an emotional level and in a language that everybody can understand.'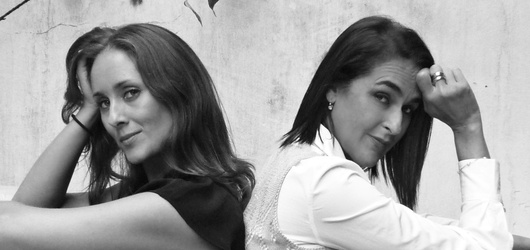 So MELD is not simply an elite club where a few hand-picked artists are able to waste money on multimedia installations, but a vision with a clear political and social agenda. 'It's about ideas, it's not about making money. It all starts very small, but basically it doesn't matter if we are twenty or fifty people, as long as we really want to make a change.' Corinne calls it the 'ripple effect', as a reference to the Kifissos that began with sporadic short art projects and ultimately could change an entire country. But isn't it up to politics and the economy to solve the environmental crises of the 21st century? Yvonne and Corinne see it differently. 'Culture is the basis of change, a sort of catalyst for social change and economic growth. Culture can also be a neutral platform where people coming from different social strata can communicate. It's all about the power of the image. Why do we have to be bombarded by messages that force us to consume and not by poetical messages that help us to change our life?'
Reviving rivers thought to be dead
Project Nero [νερό means 'water'] is therefore primarily an art project on the ground, which has caused a huge stir in recent months. The whole thing started in Berlin with a few drawings and films by German artist Alexander Schellow on the theme of 'water'. After an invitation from Yvonne and Corinne he came to Athens and spent hours on end at the course of the former Kifissos river. He then reconstructed the memory of this environment with meticulous pointillist-style drawings that he ultimately put together into short animated films. 'Drawing is a means of remembering and also changed my perception of certain places,' says Schellow.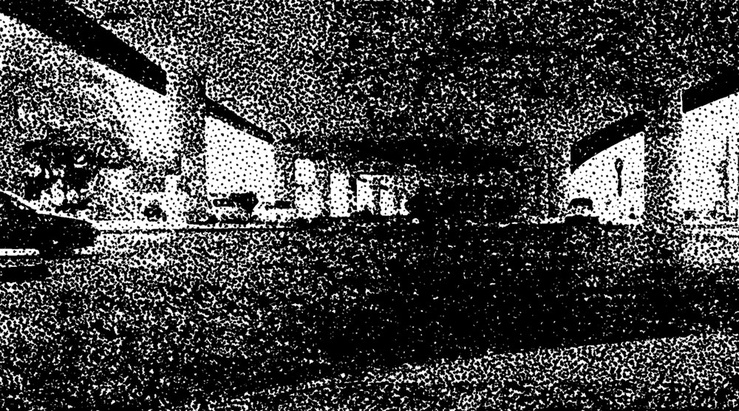 Schellow believes that exchanges with people, mostly immigrants from Albania and Bangladesh, or the Roma who he met on the banks of the Kifissos, is as important as the conversations with scientists, politicians and sociologists. 'The real work is the process of connecting positions and isolated social classes.' Schellow does not see himself as a classic environmental artist, but is interested in general in human interaction with spatial structures, which involves not only the environment but also the topic of migration. Yvonne and Corinne are now constantlyorganising small 'melting pot' parties in the immigration districts along the Kifissos. Here Albanians, Roma, Kenyans as well as Greeks come together and entertain one another.
Environmentally aware installations 
Since Schellow's drawings and films are created on site by the river, Yvonne and Corinne also wanted to show them there. However, the crisis has thrown a spanner in the works for the time being. Yvonne says that in times of catastrophic national debt and social unrest people simply cannot squander vast sums of money on expensive film projections. That is also an example of the influence of environmental awareness towards art. 'We wanted to be interacting with the community and for there to be an action attached, rather than just talking,' adds Corinne.
Children from different ethnic and social classes watch Schellow's animated films and create their own works on the Kifissos theme
'Right now, everybody is talking and nothing is happening. Now is the time to really implement all the big ideas and visions into practice. For us it's about creating things on the ground that can continue past just the event, it's not about one-time things, but about longevity.' Project Nero continues to live primarily in the Neraki workshops, where children from different ethnic and social classes watch Schellow's animated films and create their own works on the Kifissos theme. 'We don't want everyone to think like us. It's not an ideology, it's a way of being open to changing. It's an individual decision, you can't force anybody to change, you can inspire them.' Yvonne and Corinne have aimed for nothing more and nothing less. It has done the Kifissos good; even though it still remains under concrete and expressways run before it, at least a few Athenians can now recall it again.
This article is part of cafebabel.com's 2010-2011 feature focus on Green Europe; read the full set of city special editions. Read the official blog from cafebabel Athens
Images: main (cc) Flóra; in-text (cc) CoreTechX/ both courtesy of Flickr; portrait courtesy of Yvonne and Corinne; drawing © Alexander Schellow/ video (cc) Youtube
Translated from Verschwundene Flüsse und Melting Pot Parties aus Athen