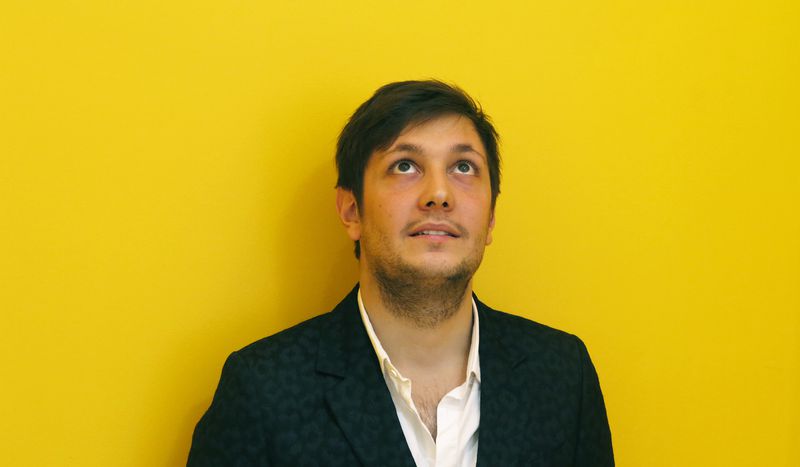 Elliot Lepers: the design of politics 
Published on
At 23, he has invented a tool to destroy Amazon, founded a site to fight everyday sexism, and even turned Green politician Eva Joly into pop politics. These are mall actions that, laid end to end, have woven the fabric of a brilliant tinkerer whose head contains grand ideas for the future.
An interview with a designer who's decided to rebuild politics. And society too.
Some speak of daring, while many would think it indelicate. When he receives guests, Elliot Lepers sits, absorbed in his phone, and then excuses himself. He returns 5 minutes later, and excuses himself again. He comes back 20 minutes later, this time to begin with a meticulous lesson on the history of design.
Design that doesn't fail
His is an attitude that inspires a certain confidence. In a few years, Elliot Lepers has hosted one of the first shows devoted to creative activity on the Web on Canal +, led the digital campaign of the European Green Party, developed a tool that helps fight against the omnipresence of Amazon (Amazon Killer) and created one of the first sites that fights everyday sexism (Macholand). Only 23, the Parisian has a C.V. that borders on insolence.
In the media, he's often described as "the young genius of the Internet" - a term that irritates him to a maximum, but that has the merit of hiding a truth: Elliot chose the digital medium to express himself. On his website and his various Twitter and Medium pages, he who defended feminist, ecological, or social causes defines himself as a "designer of politics." It's actually there that our lesson begins, or rather in Germany, 1910, where the Bahaus movement decided to rationalise the approach to design, to really think about the creation of things.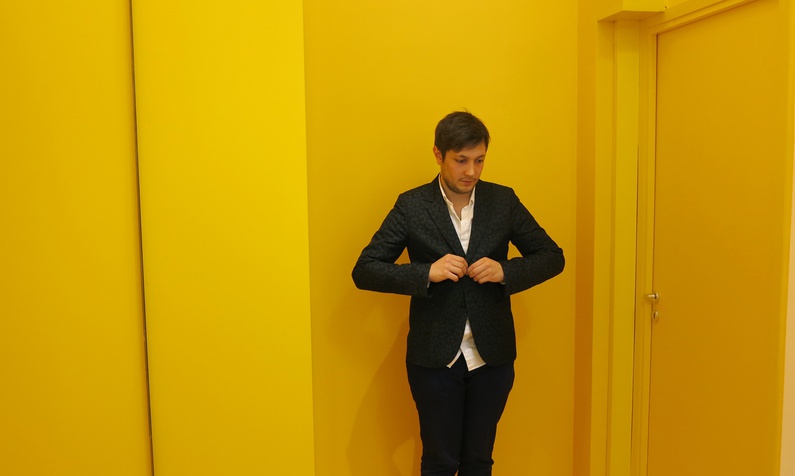 The young designer gives his lesson on a stool, unbuttoned shirt, suit jacket, chinos, and mustard socks that perfectly match the little room of the Tank, a co-working space in the heart of Paris. He teaches using his hands, and when it comes to definitions, he doesn't hesitate to pause to see if you're following.  "Design is reflecting upon the basis of your actions." Pause. "It's my designer's approach to think about the way that we create politics so that it caters to a basic need: satisfying the needs of the citizens. And in 2015, I'm persuaded that we need to redesign poltics."
Concretely, this gives us tools, often innovative ones. In the heart of N.O.U.S, his digital creation studio, or his office as the leader of the digital campaign for Europe Écologie Les Verts, aka Ecological Europe Green Party (EELV), Elliot Lepers helps "rationalise" politics, and get a foothold in this modern world. "We sent them a system of collaborative writing that allows them, for example, to draft motions or records simultaneously," he explains, pinching his thumb and index finger. "For me, that shows that through technological tools, we can make profound relational changes."
From Jacques Chirac to the cafeteria
His first memory of politics goes back to 2002. Elliot is 10 years old and watches his parents crowding around the television that announces the re-election of Jacques Chirac as the president of the French Republic. "I saw a lot of people that were concerned, I understood that it was important, and I wanted to know more," he comments. The same year, in his fifth year of school, he created his first petition about the uneaten cafeteria food. "I saw entire desserts thrown out. I was scandalised, I wanted to distribute them to the homeless people of the city." Following this, Elliot ran for class president. It was, at the time, one of the rare ways to express his interest in politics, which arose in part from his parents, both of them journalists. "I was lucky to see my father [the journalist John-Paul Lepers, Ed.] interviewing politicians. I lived near Paris, it was accessible," he adds.
Driven by a passion that doesn't really transcend young people his age, Elliot Lepers seemed destined to higher education under wing of the Republic. The truth was that, early on in his infatuation with politics, the boy fiddled, tinkered, and "conceptualized" in his teenager's room. Naturally enough, he leaned towards design and found himself accepted at Arts Déco, one of the best schools of Europe in the field. A few months later, the student started a strike, the first in the establishment's history. "We never were confronted with our social utility, though we were in a public school, paid with the money of the French people," he explains.
From this, he produced a memoir, La Société Ouverte, (the Open Society) which questioned the elitism and academicism of French art schools. Little by little, he has begun to develop a general idea of politics that must be conditioned by a precise element: the micro-commitment of citizens.
Demo of Amazon Killer.
"The issue is leaving our comfort zone"
"Finally, all that I develop are micro-awakenings that I try to establish by creating little doubts in people," he explains. He continues, "For Amazon Killer, I started from a doubt, the one of preferring to look for books in real bookstores rather than buying them on Amazon. The 10,000 people who installed this tool on their computer were 10 000 people with doubts." This idea is expressed in the article,  "La Fabrique de l'Engagement " but requires one condition: to become committed, you need to make some efforts. "Getting on a flight to go spend a weekend in Barcelona seems normal for many young people, and yet, we can't keep doing it," Elliot explains. The same goes for eating meat, buying an iPhone, or taking baths. "The issue is leaving our comfort zones. At a certain moment, we have to accept that we have constraints. They aren't there to annoy us, but to permit us to continue living."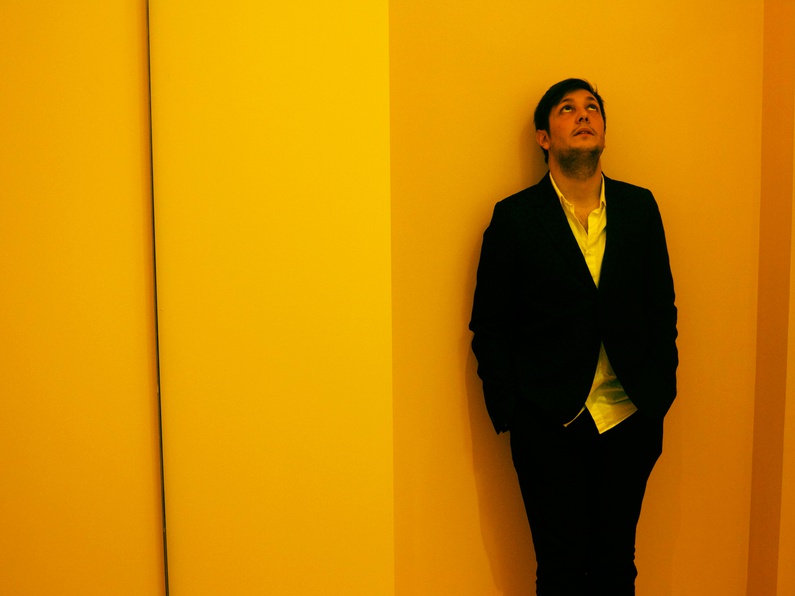 The planet is probably what convinced Elliot to never strive for a political position. Disillusioned by games of influence and betrayal, he left the 2012 presidential campaign with the Green Party, embittered. By taking a step back from the classic political circuit "because we live in a world where icons burn," he understands that power only exists thanks to the fantasy we attach to it. In real life, there are natural disasters, global warming, everyday sexism, cultural issues... "What can 150 heads of State do facing a disaster? Nothing." The solution? "There are many, but they start with citizens that get involved, that search for them. It's from this experimentation that the first alternatives will be born." According to him, this could have a name: Wikileaks.
For now, Elliot Lepers is still scratching his head when confronted with his current preoccupation: the rise of the National Front. The task is arduous, possibly more than any of the others. "One shouldn't underestimate the work of the extreme right, the fabric is so well-woven that all action cancels itself out instantly," he states. The young designer won't give up yet, and tinkers around, experiments, and talks to people. "There are several of us working on this. Together, we'll find the key." If he had escaped to answer a phone call about the issue, how would you have reacted?
Translated from Elliot Lepers : le design de la politique