Electric Brother: Live in surround sound
Published on
Electric Brother is a pioneer of Romanian electronic/live music, with influences varying from traditional, ancient folk to modern experimental music, and was the first Romanian musician invited to play the Montreux Jazz Festival in 2003. Now he's releasing his latest album, ROCKS, in a one-off "listening party" in a Bucharest cinema using a Dolby Atmos surround sound system.
cafébabel: You have surprised your audience with every album you've released. What is new in your latest project ROCKS?
Electric Brother: How this album will be presented to the public, the music and the contributors, all these are new. I decided to name the album ROCKS because, at some point while listening to the songs, I realized that these carry a certain "weight," different from what I have done before. You can feel how heavy they are when you play them out.
It's my first album with a rock sound but I'm a little reluctant to situate it in this particular genre. Nowadays it is impossible to put any album of modern music in just one category. Of course, there are musicians who decide in advance that they want to have a certain influence or adopt a certain genre. However, this was not the case with ROCKS. For me it was not a controlled process, but rather I got carried away by my inspiration, by what was influencing me when I started writing the music.
When I began to work on this project, the process followed a natural flow… one of the best memories is related to the feeling that the music was simply "happening" without any influence from my part; that my only contribution was to be there, watch it happen, like playing music that already existed somewhere else and I was hearing it.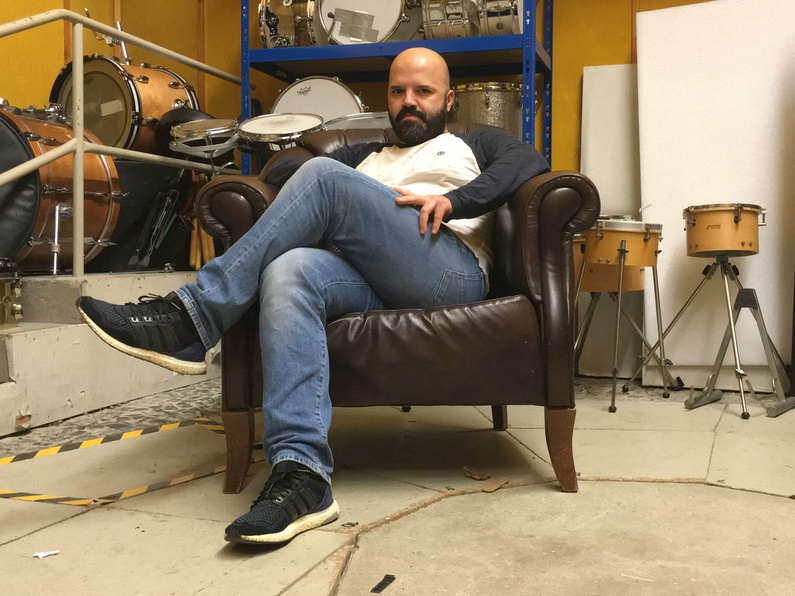 cafébabel: So how are you planning to present this project to the public?
Electric Brother: For me it's very important to give music the respect it deserves! I believe people don't really listen to music anymore. I feel that most of the time songs are just sounds in the background while we do other activities. I wanted to put the music front and centre, like it used to be when we were young. Remember how excited we were when we were unwrapping a new album? How we were looking for clues on the cover art or in the lyrics, to understand the meaning of the songs?
Well, I wanted to bring back that feeling. The music on this album is meant to induce a sort of meditative state, not necessarily the desire to dance. This is another reason why I decided that a listening party is more appropriate.
Moreover, and maybe this is the most important in what concerns this audition, is that I wanted to offer the audience the best sound quality! I wanted an impeccable sound. So my first thought was to use the Dolby Atmos because, in my opinion, it's the best surround sound system in the world.
To my surprise, no one had ever used Atmos for audio only, which made things even more exciting. It was clear that if I wanted to give the audience the possibility to enjoy the best experience, I had to present my album using Atmos. I did this using the only venue that is making available this type of sound system and which is located in Bucharest.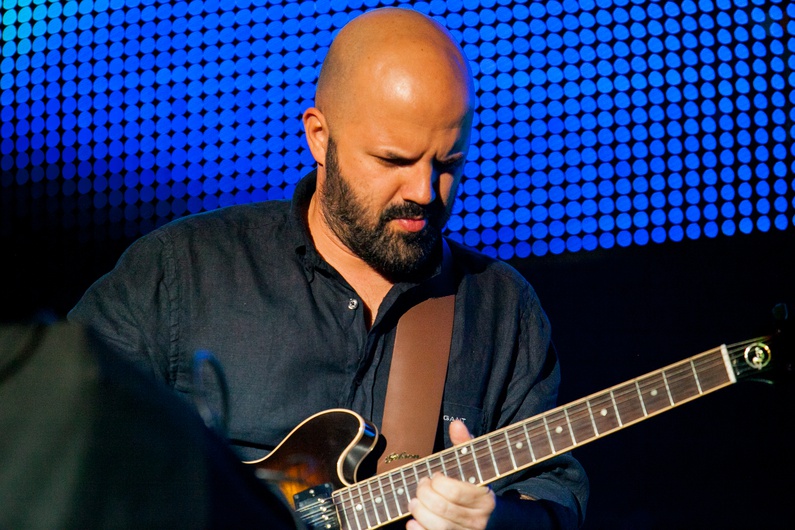 cafébabel: The people coming to the "listening party" will enjoy the high quality of immersive sound, but the album available to the public is recorded simply in stereo. Did you consider the fact that people who buy the record might be disappointed?
Electric Brother: I thought about it but, in fact, it's the same thing with a normal concert. There is a huge difference between being there and feeling the energy of the band, and listening to it at home. Dolby Atmos is a format that is not accessible for the home devices yet, but in the cinema auditorium the energy it provides is amazing and very similar to a live gig. I hope that the audience will be moved by this experience and that at least some of the people present at the event will want to repeat the listening experience in the privacy of their home. 
cafébabel: You have mentioned that this project benefited from the support of new contributors. Who are the other voices that can be heard on your album?
Electric Brother: I think it is very relevant to emphasize the fact that when I started to compose, I was not necessarily aiming to release another album. But I was very lucky to have the opportunity to work with wonderful musicians.
I wanted Maria Popistasu to sing "The Boy." Not only did she use her voice, but she also wrote the lyrics. "The Boy" also benefited from the support of Radu Muntean [the award-winning Romanian director, Ed.], who directed the video for the song. He came with a very interesting approach.
One of the tunes I composed had, in my opinion, a very "rock" sound, so I thought about using a "rock" voice. So I asked Oigan, lead singer with Kumm, because I think he has one of the greatest "rock" voices in Romania.
Norzeatic is my favorite MC and urban poet in Romania, although he's been living in Japan for the past three or four years. We played a lot of concerts together. I sent him some sketches and he loved one of them. He sent me back the vocals recorded in Tokyo and I completed the track in my studio.
cafébabel: The music video for "The Boy" tells the story of two young men having a Skype conversation, hinting that there is a love relationship between them. This was a bold decision considering the current Romanian realities…
Electric Brother: When I work with another artist, another creative, I give them carte blanche. I do not tell them what to do and how they should do it. I don't overexplain the intended meaning of my songs. I don't see the point in that. Radu saw a very interesting angle in this song. He came up with this idea and I completely agreed with his point of view. It felt natural even if this it wasn't what I had in mind when wrote the song. And I agree with you, the video is very good.
cafébabel: What are your plans for the future?
Electric Brother: I am working to present this album in the Dolby Atmos format to as many people as possibled. I am planning to attend many music, multimedia and electronic art festivals throughout Europe. While this is not really commercial music, I think that throughout Europe there are many people who enjoy this niche, people interested in both the music and the auditorium experience. 
---
ROCKS is available now on Bandcamp and on iTunes