Electoral Campaign with European Personalities
Published on
25th November - the date for the European Parliament Elections is approaching, so the electoral campaign is becoming more intense. Besides of making use of the Romanian crisis in Italy for drawing the debate into their favour, two of the most important parties brought last week to Romania, international guests to support them. Mr.
Graham Watson, leader of ALDE group in the European Parliament, came to Bucharest at the beginning of the last week to get more points for the National Liberal Party. Accompanied by Adina Valean and Cristian Busoi, two of the Eurocandidates already working in the EP, he had a few encounters with the students, where he expressed his belief that the liberalism is the only viable option for a real prosperous economy. According to his view, the socialists no longer have ideological maps, the nationalists are too xenophobes to make their way to Europe and the populists are cousins with the nationalists. Going further with his electoral speech, he stated that Mr. Tariceanu, the president of the National Liberal Party, will go down in history as one of the greatest Prime Ministers of Romania, all this in a context in which three Ministers of his Executive are accused of corruption, one of them was even suspended for this, not to mention its remarkable "succes": zero absorption of the European cohesion funds this year.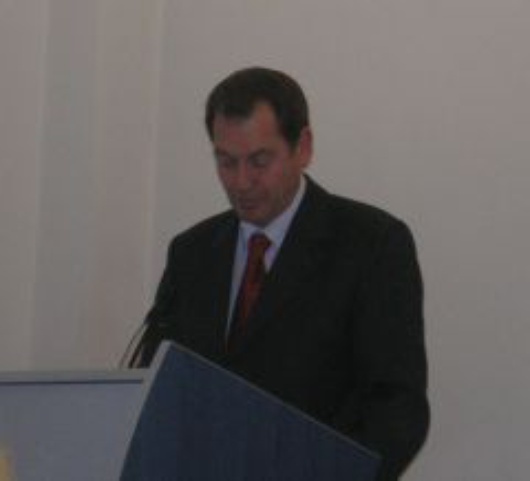 On the other hand, the leader of the Social Democrat Party, Mr. Mircea Geoana, brought Sir Anthony Giddens to support his political views and, of course, to gain more popularity by facilitating a debate with the well known British sociologist, ex-political adviser of Tony Blair, for the students. Mr. Giddens talked about "the third way", the reformed social democracy as being the key for a bright future both for Romania and for the EU. His discourse was less propagandistic than Ms Watson's. Even if leading persons from the Social Democrat Party stated they will ask his advice for their political program, Giddens denied any collaboration of this kind with the Social Democrat Party, stating that their relations are based on a "natural affinity" for the left ideology.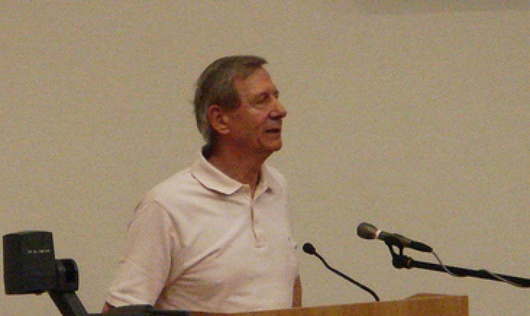 At the same time, Sir Anthony Giddens received the title of doctor honoris causa from the National School of Political Studies and Public Administration, after a boring discourse of the Rector, Ms. Mihaela Vlasceanu.
As for the electoral campaign, apart of these conferences and a very few TV debates, you don't even notice that we're in the middle of it. Walking down the streets you rarely see a banner or a poster of a political party. Not to mention that most of our population doesn't know exactly the date when the European Parliament elections take place. And from those who do know it, many don't want to express their vote, not understanding the importance of these elections. Hopefully the things will get better, there are still two weeks to come till the elections.
by Camelia Paraschiv
Credit Photo: Graham Watson, Camelia Paraschiv, Anthony Giddens, llpo/Flickr