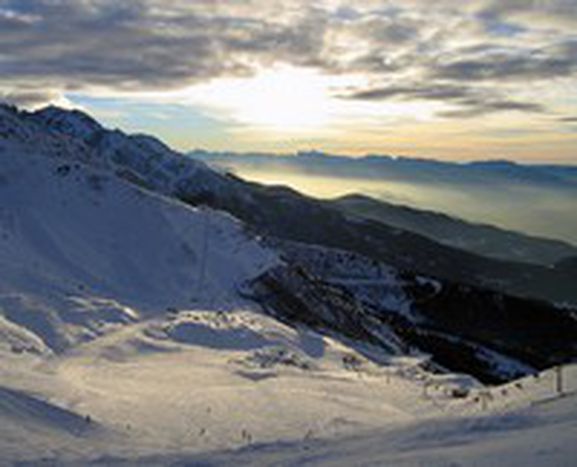 Eastern ski resorts take centre piste
Published on
Longer hours of daylight, groomed slopes, cheap fares and a chance to explore über-foreign cuisine and culture. More and more are taking to Slovenian, Bulgarian, Czech and Bosnian slopes
Seventy-two kilometres north of Sofia, Bulgaria, high up on a 3, 000 meters peak. Andrew Harley, 38, adjusts his skis, gearing up to 'schuss' down a slope he has grown accustomed to. 'You can barely see any locals around,' he indicates around him, referring to a phenomenon where English skiers are over populating Eastern European ski destinations, often rubbing shoulders with Russians who travel there for the weekend.
'The fares are cheaper, the beer is cheaper, and there's plenty to do: alpine, cross country, ski jumping, snowboarding,' he writes in the resort guest book, during his second visit with his partner and child. For this Briton, skiing has become a richer experience, at a more affordable price in Borovets, Eastern Europe's largest ski resort. Skiers are offered rooms in a picturesque old town, less than an hour's drive away from Sofia, with round-the-clock room service for a price cheaper than any resorts in Western Europe.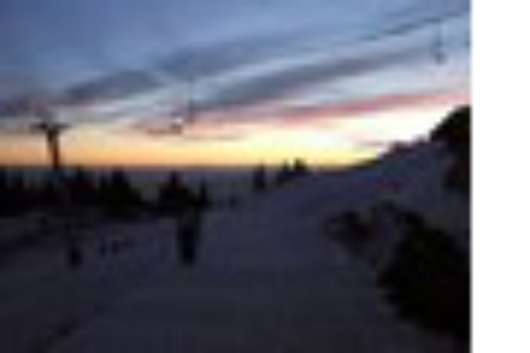 One travel agent in Sweden characterises this 40-square-kilometer resort as a hotspot for students, independent travellers and families on a low budget. After spending a few days on the cold snowy slopes, the trend is to go and enjoy a day or two by the sea. 'During the day, they find slopes that have been untouched before by any skiers. In the evening, they find ongoing parties where alcohol is two-thirds cheaper than it is in Sweden. A typical deal includes full services for a week for less than 3000 SEK (330 Euros),' says the Kilroy Travels representative.
Slovenian slalåm
Not far from the Alps, just between Austria and Italy, skiing in Slovenia brings together Western Europe's hip night life and technology for fares that are only available in Eastern Europe. Crowded resorts such as Kranska Gora, a location of the World Ski Championships Men's Slalom competition, maintains the glamour of the event. It serves a fusion of Italian, German and French cuisines, as well as cheap skiing equipment manufactured at a near-by factory. The resort is known for its easy accessibility, since it is only 40 minutes away from Ljubljana's main airport.
The resort is one of 30 skiing destinations in Slovenia which has attracted not only travelling skiers, but also time-share and real-estate buyers from surrounding countries. Due to the proximity of these destinations, their full-package offers include short trips to neighboring Austria, Italy or Croatia, where the finals of the World Ski Championships were held in 2005. This is despite the fact that it has relatively less snow than its neighbours.
Destinations such as Bosnia Herzegovina, Serbia, Montenegro, Slovakia and Russia may well offer more exotic slopes. But there have been complaints of sloppier services, according to one travel agent. Eastern European slopes perhaps suffer from low maintenance of facilities compared with fancy resorts in the Alps. You can figure eight around the issue all you want, but better weather, more challenging slopes and cultural experience for a much lesser price make Eastern destinations far more appealing that in Western or Northern Europe.
Cross-country scopes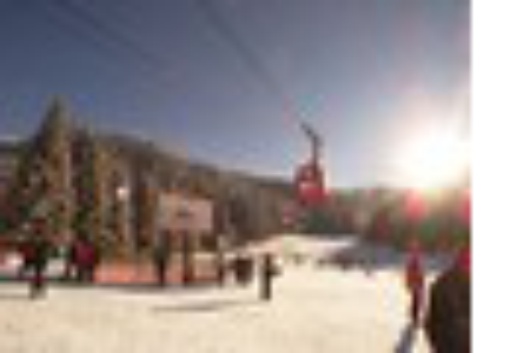 Romanian 'rope tow'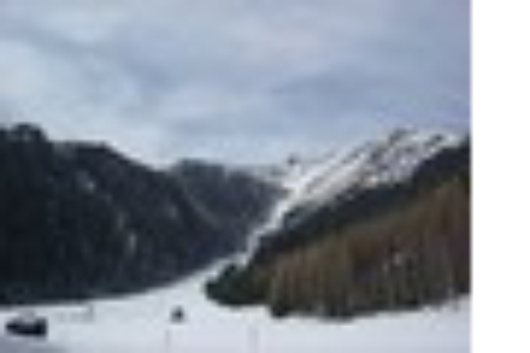 Romania is the land of less fancy package offers. A pinkish sun sets everyday over the country's largest slope, Poiana Brasov, situated in the midst of the Carpathian forests. Following post-communist depression, a boom in the resort industry ensured an upgrading of lifts and facilities. Skiers speak of their intrigue at the different culture that is reflected on slope services.
Polish 'powder dump'
Edging further north, Poland offers more diversity for ski enthusiasts, especially as it prepared itself for the 2010 Winter Olympics bid (which went to Vancouver instead). Its groomed slopes are famous for their smoothness, without obstacles such as trees or huge rocks, making it a more favoured destination among skiers with less than expensive packages. Poland's main resorts are situated on the wild Tatry mountain range, in the southern part of the country, which has numerous ski lifts.
Czech, please
Fresh snow on the slopes of the Czech Republic attract more top-notch athletes, whilst its après-ski stand up as a firm rival to alternative locations. Challengingly high slopes in the north of the country, such as the Krkonose Mountains, are not just pulling in the professionals though, proving perfect for training and a little bit of extra fun.
Photos: Slovenia (Wyco/ Flickr); Romania (Bodgan Mora/ Flickr); Poland (Crivin/ Flickr)