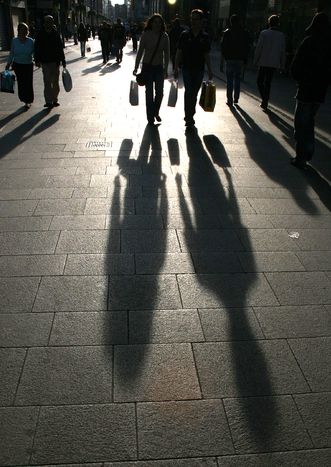 Dublin's shops, restaurants and media dress for recession
Published on
On 25 September, the Irish economy saw negative growth for the second quarter in a row. It's the first of the fifteen eurozone members to slide into a predicted one year recession, and the first to 'go it alone' without the EU's rescue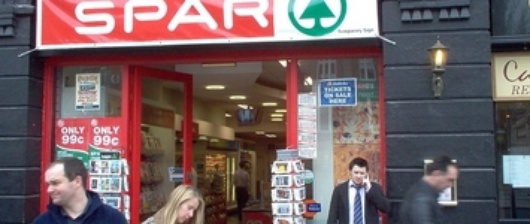 Supermarkets and shopping centres in Dublin are as busy as ever. But the aisles at British discount retailer TK Maxx, which also has stores in Germany, are a bit more crowded than those at upmarket gourmet food store Fallon & Byrne. Shaky consumer confidence reigns in spending; some stores have put up special 'credit crunch' promotions. A series of radio advertisements launched by Dutch convenience store chain Spar feature an impersonator of the former Taoiseach Bertie Ahern for their 'Spar Euro Crunch Campaign'. On the recession-themed menu you can find one-filling sandwiches at 1 euro each. 'The initiative is meeting favourable demand at my local Spar in Dublin 6 - I got the second-last sandwich last night while the more expensive offerings languished on the shelves,' according to a blog post by Martin Ryan, an economics PhD student at UCD School of Economics and Geary Institute.
The technicalities behind the blues
With a budget deficit of 9.4 billion euros for the year to date, Ireland's commercial property market is struggling, faced with a lack of bank funding. Housing starts have dropped by 60% in the past year in the Dublin area. Unemployment has risen to 6.8%, the highest rate in ten years. (The highest rates in Europe as of August 2008 are in Spain at 11.3% and Slovakia at 9.9%).
On 1 October, the government announced an enormous bank guarantee plan to bolster confidence. With a population of four million, they are to back 400 billion euros in bank liabilities - that's nearly 100, 000 euros per taxpayer. The move followed the largest single day fall of the Irish stock market in its history on 29 September, when it plunged 12.7% in reaction to concerns about the global financial system. While savers in British banks see their savings guaranteed up to 44, 660 euros (£35, 000), those with their money in Irish banks feel safe, knowing that all of it is now guaranteed by the Irish state. This has dismayed the heads of foreign-owned banks operating in Ireland. News reports describe worried British savers and businesses who are pulling out their money and putting it into Irish banks in the UK. As EU officials and British banks challenge the legality of Ireland's move, some citizens themselves question its necessity. Meanwhile on 3 October, Greece became the second EU member state to follow Ireland in unilaterally guaranteeing all bank deposits.
Have things changed?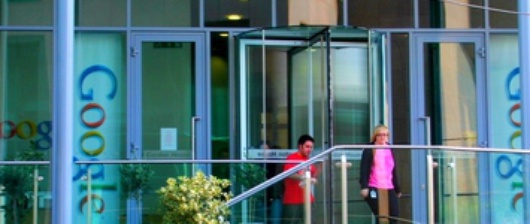 Many feel optimistic. 'James', a commentator on efinancialcareers.ie, writes that 'the Celtic Tiger has just retracted its claws, give it another six months and it'll be fighting fit again.' Ireland remains an attractive location for multinational companies to base their operations, for the moment. On 2 October, social networking giant Facebook announced that Dublin is to be their European site. 'The talent pool in Dublin is world class,' said chief operating officer Sheryl Sandberg. Facebook joins already-present technology giants Google, Ebay and Paypal.
Others are more wary. Pierre Paillot is the general manager and sommelier of Mint in the heart of Dublin, which was awarded a Michelin star in January. Here, a tasting menu costs €125 and €185 with wine, but Paillot says he has seen a change in the clientèle since talk of recession started, 'especially on all of the extras. When it comes to the aperitif or wine, they spend little.' Some regular customers have stopped showing up too. 'We thought they were on holiday in July and August, but they didn't come back in September. For the next two years there won't be lots of people in every weekend spending lots of money like they used to.'
Fear of the dark days
Dearbhail McDonald, legal editor at the Irish Independent, the country's largest daily newspaper by circulation, says the real concern in Ireland is a repeat of the 1980s recession. 'There is a huge fear of the prospect of mass emigration,' she says, citing a recent careers fair held in Dublin, encouraging young Irish graduates to search for adventure and work in Australia. 'The Down Under Expo' has brought Dublin jobseekers into contact with employers from Australia and New Zealand since 2005, but the risk now is that workers may start to leave Ireland out of economic necessity. McDonald says that many of the younger generation have only known the boom times, although some are aware of the difficulties of recession. 'I have friends who remember standing in the dole queues with their fathers, and the humiliation of that.' The endemic fear in Ireland of the word 'recession', she continues, 'triggers in the Irish psyche the same thing as famine.'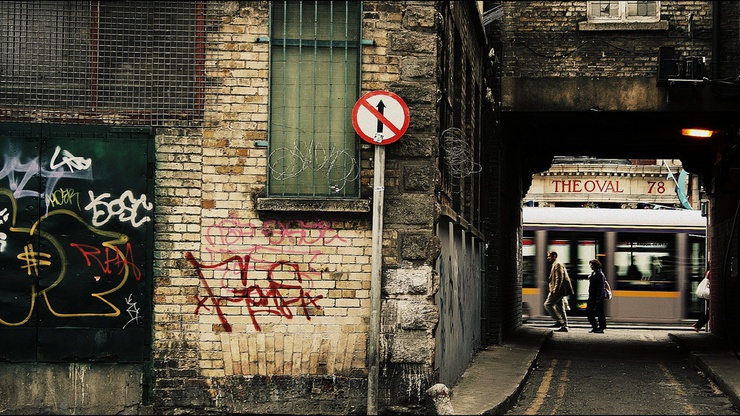 The television news, like the newspaper headlines, is rife with recession talk. Presenters and commentators quite often disagree in vigorous verbal bouts over the proper next course of action in Ireland, but most are of the opinion of TD (assembly delegate) Richard Bruton. On RTE One's evening news on 25 September, he said that the Irish economy has 'hit a brick wall.' Can it be pieced back together on the Emerald Isle?
*The euro area (EA15) consists of Belgium, Germany, Ireland, Greece, Spain, France, Italy, Cyprus, Luxembourg, Malta, the Netherlands, Austria, Portugal, Slovenia and Finland