Does Holland's youth really care about the Dutch elections?
Published on
The Netherlands is going to the polls today, but young Dutch people are more interested in international politics than what's happening in their own backyard. In fact, as far as they're concerned, everything is just fine...
The land of tulips and bicycles, of marijuana and free love, an efficient and financially sound country, might turn into a sort of north-European Hungary; shut in tightly within its borders, and risk becoming an anti-Islam and un-European country. But in a libertarian young people aged 18-35 still manage to have good time. In fact, politics is a matter of  little interest for most of them.
Being young in the Netherlands means….
"I was born in one of the best places for a high quality of life and I feel lucky. Amsterdam is a real people-oriented town; I go out for work every morning and I see a world of opportunity around me."  Ivo Thijesse, 36, is working at the Consumers Bureau of the Netherlands Authority for the Financial Markets (Autoriteit Financiële Markten), and was a candidate in the 2014 European Parliament elections for the socio-liberal party D66 (Democraten 66). He, like three quarters of young Dutch people, is satisfied with his life in Netherlands. Statistics Netherlands (CBS) reported that this is the rate of satisfaction and happiness among young people is down to their mental and physical wellbeing; steady jobs and wages and an active social life.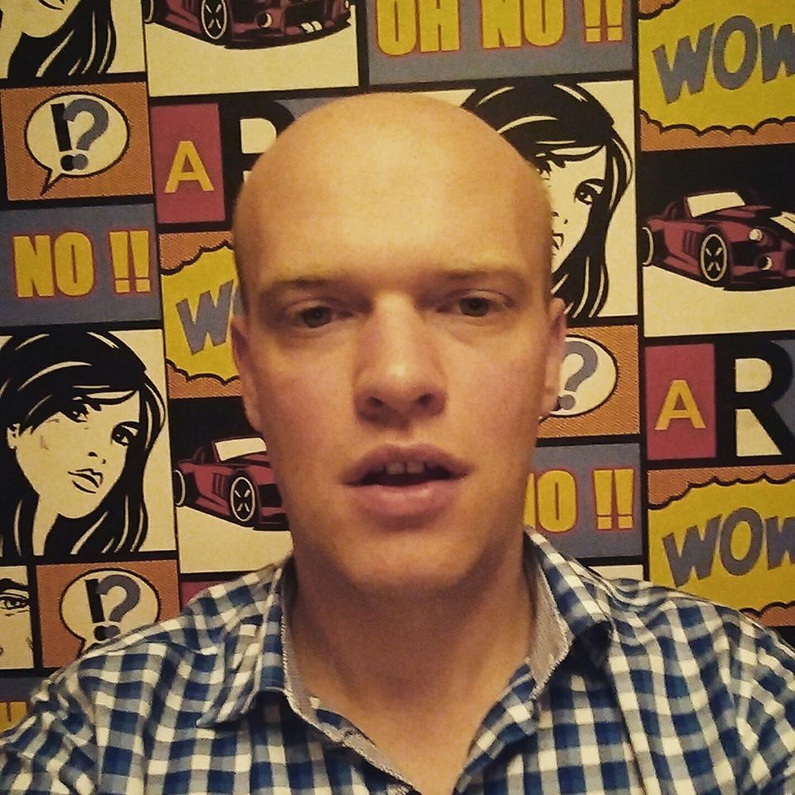 The Netherlands has one of the best welfare policies in Europe. It consists of several carefully balanced supports for families, which are subjected to strict controls arranged over long periods of time.
If you are moving away from home and your family has an overall yearly income of less €50,000, you can receive up to €300 a month (if you stay at home the maximum is €80). It may may not be enough money to live on, but it's a big help for students - they also get a free . "I'm finishing my studies in psychology," says 23-year-old Karlijin, who lives in Groningen. "At first it may be difficult to get a job so soon after graduating, because most employers want a lot of professional experience. But I'm really confident I will find a job early. It's not so easy to turn your passion into your job... I don't think young people can achieve it successfully everywhere in Europe." In the Netherlands about 87% of young people feel comfortable in their working environment; a rate that's dramatically higher than in most European countries.
Take Laura Lago, a passionate journalist with bright turquoise highlights. "I was working for a local Italian television as a correspondent at La Voce di New York: my job was telling the Italian community in New York about what's happening in Italy. One day I was made redundant and fired. You can't make a real living for yourself working freelance; I couldn't become truly independent from my parents, and I realised that I wasn't going to get anywhere by staying in Italy... So I moved to Albania for a while, then I came here. Now my dreams are coming true: I'm working for Zoom.TV, an international web channel based in Amsterdam. I got promoted twice in a single year!"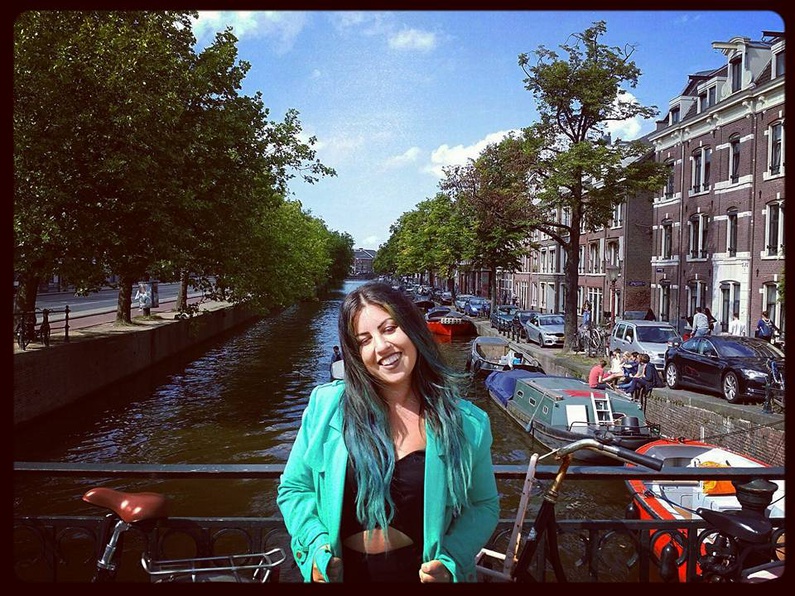 "Nobody is talking about the elections"
The election campaigns may be in full swing, but with just days to go before the vote you'd be hard pressed to find flyers or banners in the streets. "It's dead calm," says Lara. "Nobody is talking about elections!  It's just not something we discuss. Most people, especially young people, don't care about national policy. I'm a journalist, and even I know hardly any of the candidates' names. But paradoxically we talk a lot about foreign affairs: we know so much about Donald Trump or Marine Le Pen. We talk about populism in other countries, but we cannot see the effects of Geert Wilders' populism here." 
Many young Netherlanders are so certain that their voices aren't being heard that they are not even using social media as a loudspeaker. According a recent poll by Buzzcapture, 57% of young people in Holland do not trust in social networks, even though 10.9 million of them are using Whatsapp and 10.4 million regularly use Facebook. "Most people are convinced that politicians are not interested in people's opinions but in their votes," says Ivo. "And it's probably more true towards the end of the campaign. That's what I say to all my friends: in order to express our opinions, we all have to take a grassroots approach to politics. Everyone has their own opinions, ideas and fear; about half of the population believe the Netherlands will be involved in an armed conflict in the next few years."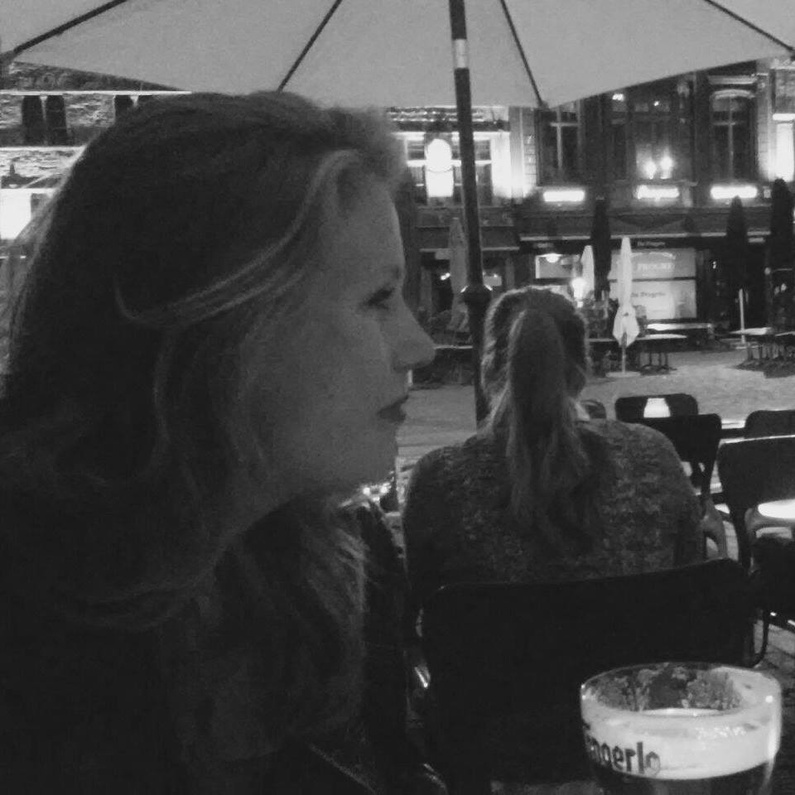 What does Geert Wilders represent for young people in the Netherlands? Europe is facing a crisis and Wilders, who's an anti-Muslim politician and advocates the idea of a "Dutch Brexit," could exacerbate it.
"I don't think Wilders can change the things in our country in the short term," Ivo says.  "He can't get a majority of votes, so he'll need to form a coalition. I'm less frightened by Wilders than I am by similar ideas in conservative parties like the CDA or even VVD [the ruling party in Holland]. In the long term a soft populist is much more dangerous than a hard one like Wilders."Ivo Thijssen is an exception among young people: he is very interested in politics, in listening to others, and studying current events to understand the reality in which we live. He is politically experienced and familiar with the political reality of his country. But he's not unique: he reminds me that Jesse Klaver, leader of the green party GroenLinks, is just 30 years old.
Sophia is a 25-year-old lawyer from Best, and Irene is a 26-year-old designer in Amsterdam. Neither of them can express an opinion on elections: "We don't know enough about it and we are not represented at all by politicians, few candidates are young," they admit. We are experiencing an historic moment where the power resides with those who shout the loudest. Young people don't know who to vote for because they don't know what the parties want to achieve, and many simply don't take the time to do their research.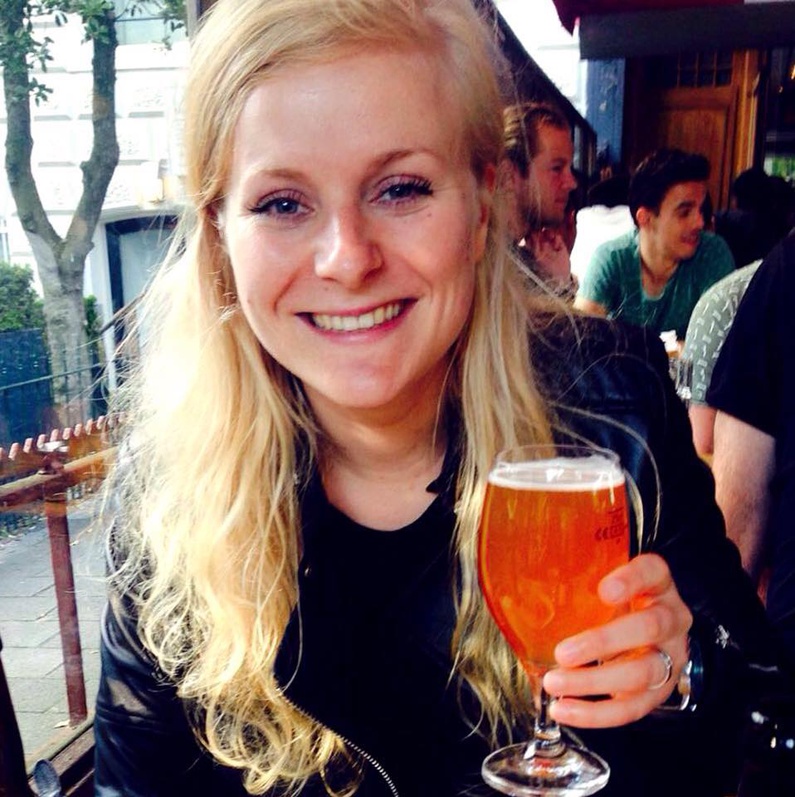 Happily ever after in Holland?
Don't let the good educations and job prospects fool you: even Netherlands is facing a crisis. 40% of under-30s are unemployed. And now even students are worried: the government has cut direct funding to universities, and consequently most students cannot afford their fees. 73% of people here are satisfied with their standard of living; it may be a higher percentage than most advanced countries, but even here job quality is going down:  in the Netherlands, one in four employees has a short-term contract. "If you want to get a permanent contract, you have to move. There are many job opportunities, but most young are sick of these fake contracts!" Ivo explains.
Karlijn is looking for a psychology internship, and says she prefers small towns "because of environmental pollution. Our country is not the most sustainable country in Europe; besides, I could not afford to start a family in a big town like Amsterdam." Most young people are especially concerned about practical issues, something which neither Geert Wilders nor current prime minister Mark Rutte have addressed in their campaign.
"If I had to list three bad things about Netherlands," says Lara says, "They would be ther unhealthy food, the disorganized public transport, and the high cost of living. If I had to mention three positive things I should say that you can express your ideas and creativity here  and people are rewarded for that; it is a real international country, everybody can speak English and you meet people from all over the world; and, last but not least,  you might feel that further opportunities are everywhere."
In spite of the political turmoil, the tulips are still blossoming for Holland's youth.
Translated from Paesi Bassi al voto, viaggio tra i giovani che vivono bene