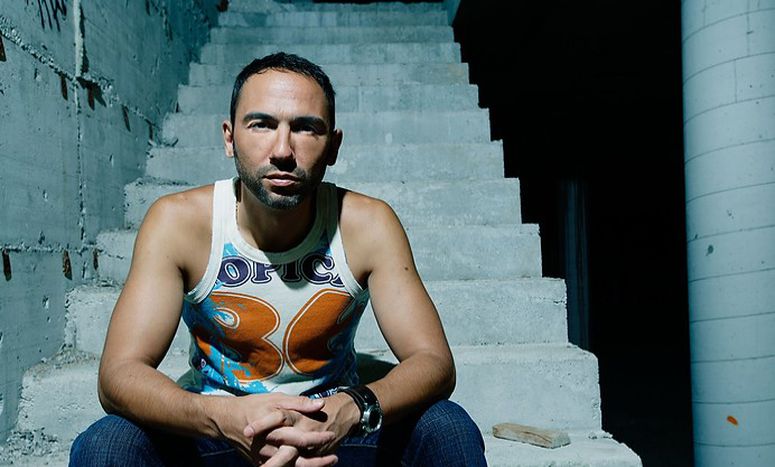 Dj Miguel Picasso: 'Europe is the main source of house music worldwide'
Published on
The Spanish DJ, musician and composer from Malaga teaches in a music academy in Fuengirola. A successful remix has helped him hit the top of the world house music charts, in a genre becoming ever-popular in Europe
It's six in the evening, and I have been waiting at the entrance of the Holiday Inn hotel in the north-east of Paris for an hour and a half. Finally, I glimpse Miguel Picasso heading towards me and I signal with my hand. He catches sight of me amidst the groups of Japanese tourists and comes up with a small suitcase in his hand and a laptop in the other. 'Sorry I'm late,' he offers, although it's not his fault. He has just got off the plane from Malaga after a two-hour delay.
He's skinnier than the last time I saw him, and looking rejuvenated. Things are going well for him. It's the beginning of May but his tan shows he has spent some time on the beaches of the Costa del Sol in Malaga, where he comes from and still lives. It's also where we met a few years ago through mutual friends; mutual fans of partying in the best electronic-music clubs on the Costa del Sol, like Passion, Dreamers and Emporio, the latter in which Picasso has a DJ residency. And what parties they were. Without passing by his room to drop off his bags, we head for the hotel bar: a coffee for me and a Coke for Miguel.
Europe gets the rhythm of the night
It's not Picasso's first time in Paris. He has worked as a DJ in some of the most important electronic music clubs in the French capital, although this time he is in town for a personal visit: his partner lives in Paris. Picasso has also toured Dubai, London, Brussels and Amsterdam. Next stop is Nizhny Novgorod (Russia's fourth largest city) Bucharest and Valencia. The calendar this summer is dictated by his version of the classic hit single The Rhythm of the Night, which catapulted into an international success for house music fans. It didn't happen by coincidence either: 'After thirty-something records in the market over more than eleven years in my professional career, I had stopped thinking about how to make a hit. I wanted to revive an old one which hadn't been remixed before.'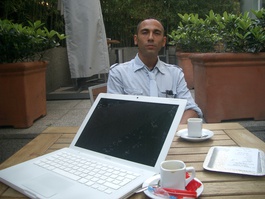 Picasso complains about certain successful DJs who do not know how to produce or who look for substitutes to produce. All the while he keeps an eye on his laptop, which he says he tries to use as often as possible, no matter where he is. When it comes to house and dance music, Miguel Picasso stresses Europe's prominent position on a global footing. 'Over the past eight years Europe has been the main source of house music worldwide, mostly with DJs from England, Sweden, France and Spain,' he says. To get inspiration, the DJ tries everything. 'I don't just stick to dance music. I like pop electronica, artists like Goldfrapp, Moby, Trip Hop, Massive Attack, Portishead and Roger Sanchez,' the latter with whom he is slated to record with in Marbella this summer.
Picasso's EU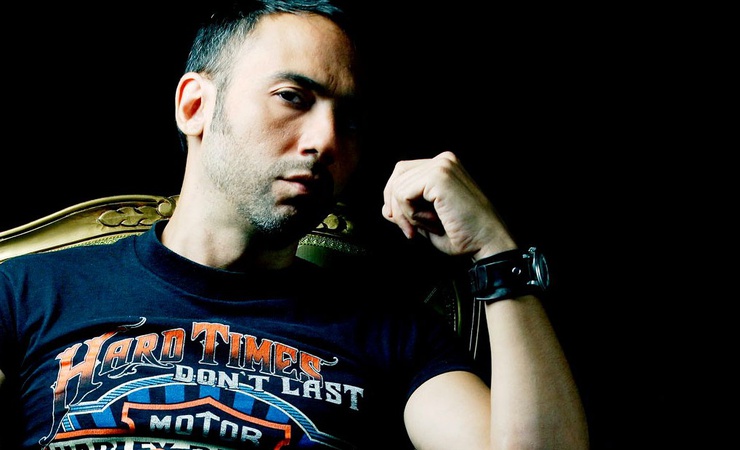 Miguel Picasso is clear in his definitions of what the differences are between European audiences. 'The EU has cut down 'differences', if you like. Traditions are more flexible and there are more economic similarities.' Each country still has its particularities though, surely. 'The Spaniards for example live out a discipline in a much more intense fashion; music is more important.' A look at the companies who Picasso works with reveals how house music has become a genre which has broken barriers. Some to be noted include Stealth, Roger Sánchez (an American living in Amsterdam), Londoner Phonetic or Blanco & Negro, who is based in Barcelona.
The Mix
Picasso has no doubt about the role that Spanish DJs play on the international market. 'Spain is doing well internationally. The development of the internet and other new technologies has made promotion much more democratic. It's an advantage for the music of countries with less developed infrastructures, who can now reach a public directly without needing to go via the traditional channels of television or the press. It's what happened with us in Spain.'
Tonight, Miguel has invited me and some friends to 'The Mix' near Montparnasse, one of the most important clubs playing electronic music in Paris. The boss of the club is his friend, and notes us down on the door. Miguel won't be coming, preferring to spend time with his partner this weekend. We say goodbye. He insists on paying the bill to apologise for keeping me waiting at the beginning, although I don't let him. A kiss on either cheek the good old Spanish way, and see you soon. We are sure to run into each other this summer in Malaga, with a good dose of music in the background, the moment I am able to get out of hot Paris for a weekend.
Translated from Dj Miguel Picasso: "En España se vive el house de manera más intensa"