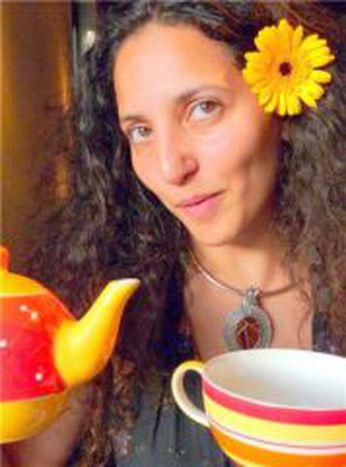 Discover Brussels like a local
Published on
Article by Anita Kalmane Some of us like to keep our favourite places in Brussels to ourselves and not share them with anybody else – only close friends are allowed to discover them. But some of us are eager to show the secret local spots to everybody who is interested in finding out what the "real Brussels" is all about. The city which locals, not tourists, know and enjoy.
One of those people is Yamina El Atlassi. She's one of the six writers in the Brussels section of the website Spotted By Locals. "Spotted By Locals is a series of cityblogs for travellers who like to experience cities 'the local way'. On every cityblog, passionate locals -"Spotters"- write about the places they visit," say travel addicts Sanne and Bart van Poll, who stand behind this initiative.
Brussels is so diverse
Yamina has been blogging for Spotted By Locals for about a year now and is happy to share her favourite bars, shops, parks and other spots in Brussels with everybody else. As a person who has lived in Brussels almost all her life, she is a true fan of her city. Yamina says that people living in Brussels are really lucky because Brussels is so diverse and it has a special charm. "When you are in Brussels, you can have a very different experience here, depending on who you are. Whether you are an expat, a Dutch speaker or French speaker – the experience is completely different. The places you visit, the people you meet, the neighbourhoods you often pass by…"
When I ask her if she is not scared that the best bar in the town will be crowded with tourists now or the park she used to go to, will be loaded with people, she just smiles and says they are welcome to come. "I really want to share tips with people." But most places she writes about are in Flagey, a neighbourhood, not in the city centre and therefore not full of tourists. If tourists are motivated to come up and discover other neighbourhoods of Brussels, based on Yamina's tips, they are most welcome to!
Daily discoveries and favourite places
And that is exactly what Yamina and five other Brussels' spotters are blogging about: their daily discoveries and favourite places. They have been checked and double-checked by writers personally. Yamina even visits one place 3-4 times before she blogs about it! "It is not about giving as many tips as possible, it is about what I like," she stresses out. When she joined the team, as a newcomer, she had to write 20 articles within two months, to make sure there were enough articles on the website. Every month she updates, adds or removes articles, depending on the season and on the changes the places go through.
Of course, Brussels is a very multicultural city, mainly because of the big amount of expats who come here for a short period of time and then move on to another city. Yamina urges them to get to know Belgians and make Belgian friends because only then can you truly understand what Brussels is all about. And only then can you see the way people live their lives, the people who live here permanently, not just for a few months or a couple of years.
"You are not from here, but you know all the good places."
As a true spotter, Yamina also uses tips from the website and thanks to them, even she herself has discovered new places in Brussels. Some of those places, she sees from a different perspective, depending on the angle by which the place is presented. And as Spotted By Locals covers 26 cities in different parts of Europe, it is a good way to inspire you to see other parts of Europe too. Yamina had a great experience in Lisbon, where she followed the advice of the website. She even went to places her Portuguese friends hadn't been yet. "You are not from here, but you know all the good places," they later told her!
As we finish our conversation, I ask her to share two tips – one for a family with kids and one for a young couple (in their 20ies), independent travellers. Yamina thinks about it for a moment and then suggests the family to visit the Army museum as it's free of charge and interesting both for parents and children. "I loved it when I was a kid," she admits. As for the young couple, she chooses the place we are having this early morning interview: "Tiger" cafe. On Friday nights, there's a DJ playing and loads of young people come here.
As Yamina works only three days a week at a web agency, this is one of her free days when she can discover Brussels. As I watch her moving away, she's probably wondering what places she will spot next in this city.