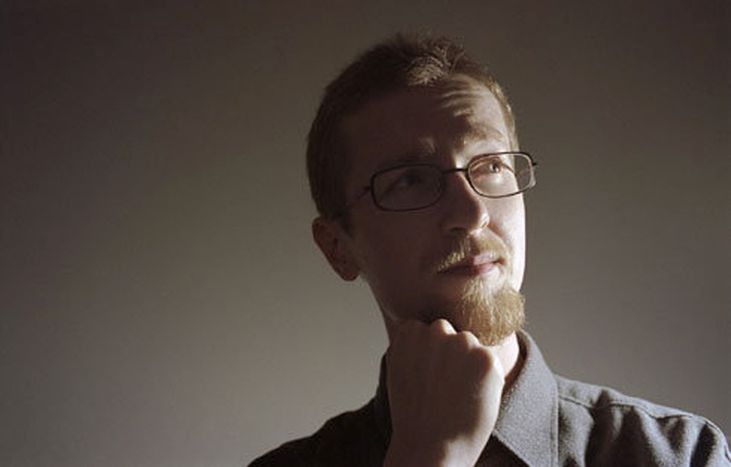 Director Tomasz Baginski: 'We Polish often lack the ability to distance ourselves from issues'
Published on
Translation by:
Angela Kubik
His mini-film depicted Poland's six-month presidency of the EU as a passionate dance and cost around 130, 000 euros to make. Poland's most famous animation producer is a 2002 Oscar nominee in the short animated film category; so why so much criticism?
The basic storyline is that Europe, represented by a listless, gloomy and reserved woman, is enticed into a passionate dance by Poland. As the pair dance the dull backdrop of grey buildings begin to change colour and shape. It seems that everyone who has seen this film has an opinion on it, amplified by the fact that during the dance a golden necklace disappears from the neck of Europe, creating outrage amongst some viewers in the implication that Poland is responsible.
Read 'To mark six-month presidency of EU, Poland releases 3D 'dance with stars'' video
We meet the Polish illustrator Tomasz Baginski – who we call Tomek informally - in the headquarters of Platige Image in Warsaw. He is holding a coffee cup, giving the impression that he may be hurried and will not have much time for a conversation. The 35-year-old from Bialystok in north-eastern Poland admits that he (unfortunately) no longer has much to do with animation now that his full time job is to direct the company's latest films, and he wistfully reminisces about the times he worked as a graphic animator. 'Directing is a much less magical job than I thought it would be,' he says. 'I watch others work. Its mostly just management work which is often less creative than that of a factory manager.'
cafebabel.com: Tomek, you were in charge of the animation representing the inauguration of the Polish six-month presidency of the European council on 1 July. Do you feel the need to defend your work against the widespread criticism it has received?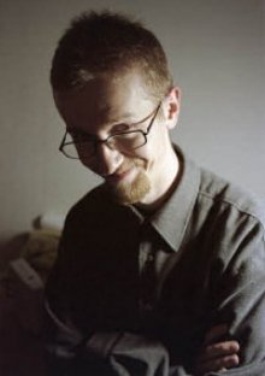 Tomasz Baginski: I am not sheltered from the outside world so I am fully aware that the film has not had an entirely enthusiastic reception. However, I did not quite expect such a level of intensity in people's reactions. I cannot help but think that we Polish often lack the ability to distance ourselves from issues. Hey, it is only a three-minute film. It is not as if the government of Poland is dependent on it. It is not the Greek debt! The fact that its budget was 554, 000 zloty is no secret, but how much would taxpayers save if they stopped smoking cigarettes for just one day? From the money saved in this way, we could make the film several times over!
cafebabel.com: What was the message you were aiming for?
Tomasz Baginski: It was a challenging project right from the beginning. The film is only three minutes long and we did not want to overburden it with content. The idea was simple. A woman is waiting in a place that is pleasant enough but rather soulless. A man appears and they start to dance. The more they gain rhythm and confidence the more beautiful their surroundings become. I believe the message is easy to interpret. Initially Poland was going to be the woman and Europe the man but the overall effect was too negative. We wanted the metaphor to be more subtle.
cafebabel.com: The critics say that you have merely created an animated version of Dancing with the Stars ('Tańca z Gwiazdami') and that you are aiding Agustin Egurrola (a well-known Cuban-Polish choreographer and the author of animation) to become a household name...
Tomasz Baginski: I have certainly been following such comments. Overall, the voices have divided into one-third in support and two-thirds against the film. Some of the comments made were very harsh but I was prepared for that. After all it is the internet we are talking about. There will always be comments like that, regardless of the quality of the film. Perhaps some of the film could be improved but I choose to only talk about that in private. I have to admit though, if I could change some parts right now, I would.
cafebabel.com: You would change parts in the graphics, or in the metaphor?
Tomasz Baginski: The graphics to make the metaphor more obvious. It bothers me that those critical of the film will not get the interpretation. Up until a few months ago, I was convinced that it was one of our best productions in recent years. We did not anticipate the difficulty that we would encounter along the way. After all, we have produced around 2, 500 animated films in the last eight years but when we got into the detail and subtleties of the dance, it turned out it took eight times more work than with the films we have created in the past.
cafebabel.com: What about the unfortunate missing pendant?
Tomasz Baginski: People have said that the Pole must have stolen it. Amusingly enough the graphic artist simply forgot about it. We are not harbouring any secret anti-Polish messages.
cafebabel.com: What do you say to those who claim the metaphor is unsubtle and too straightforward?
Tomasz Baginski: If we had created a straightforward film where colourful pixels arrange themselves in arabesques we might have created a more artistically mature film but we would not have provoked such a debate. Debate was our express intention. Everyone can see his or her own opinion in the film, even if it is critical. It was always important to us that viewers could interpret the film individually. This is not always easy to achieve in such a short film.
Image: main © Tomasz Bagiński/ facebook
Translated from Tomasz Bagiński o tym, dlaczego polska prezydencja poszła w tango