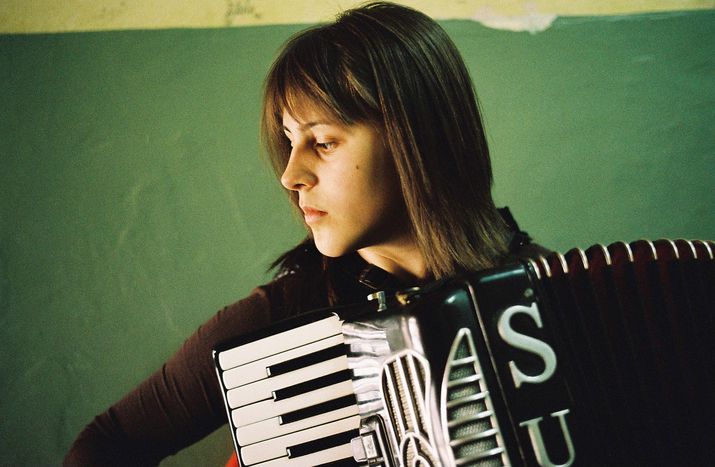 Digging out Macedonian documentary film and its female directors
Published on
Did you know that it was a Macedonian team who did the visual effects for Martin Scorcese's The Aviator? Or that the George Clooney-vehicle The Peacemaker was also partly filmed in Macedonia? Twenty years after Macedonia gained independence from Yugoslavia, we discover there are actually new angles on the Balkan country's claim to fame
The taxi driver is taking us to Skopje from the airport. Through a landscape of half-built houses, he tells us he has seen Before the Rain by Milcho Manchevski (1994). Awarded over thirty prizes worldwide including the golden lion at the Venice film festival, the film was even nominated for an oscar for best foreign film. Can he name any other films? Since Macedonia's independence in 1991, the country has had other problems to deal with. Cinema 'fell into a black hole', says documentary maker Atanas Georgiev.
Despite this, the documentary film has a long tradition in Macedonia. In 1905, just ten years after the Lumière brothers in France filmed street scenes for the first time, the Greek Manaki brothers, Yanaki and Milton, became the first to do so in the Balkans, filming the everyday and the unusual with their 35mm bioscope no. 300 camera. It was only after the second world war that Macedonian auteurs started to make a name for themselves. 'Under the Yugoslav government, national film production was driven by the culture ministry and implemented by the only film production company, Vardar film,' explains film theorist Vesna Maslovarik of the Macedonia national cinematheque. 'Nevertheless a huge freedom of the choice of themes and aesthetic approaches were left to directors.' Vesna has organised for a whole pile of DVDs to be brought from the archive: short documentary films by Branko Mihajlovski, Meto Petrovksi and Trajce Popov do indeed hold their ground when it comes to aesthetic originality. Director Stole Popov was nominated for an oscar for best documentary short in 1980 for Dae (1979).
Female directors in Macedonia
Now a handful of filmmakers are fighting for a sophisticated artistic representation of people and stories from Macedonia. Marija Dzidzeva has dark bags under her eyes; she is working simultaneously on the programming of children's television as well as several film projects. Despite all obstacles she is convinced that the stories in Macedonia can be 'dug out with a spade'. 'The people and their stories, the colors and landscapes, the music…' she gushes.
Dzidzeva is planning a series of ten documentary films inspired by current news stories. Her film Look At The Life Through My Eyes (2008) was prompted when a pharmaceutical company discarded old medicines in an isolated Albanian village and children fell sick as a result.
Dzidzeva went about the film in an almost anthropological manner. Living with a family in the village for several months at a time over a period of three years, she interviewed a mother of five children about her life, her desires and her hopes. As the husband wouldn't allow the face of the woman to be seen, we only see her eyes showing throw a slit. The fact that a muslim woman got a chance to speak in a film at all is in itself a small sensation.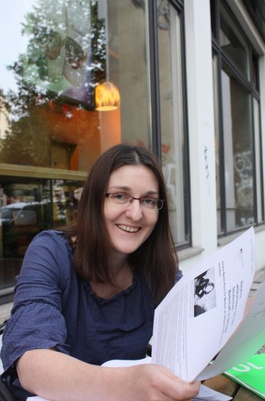 Macedonia is a difficult place to work for Berlin-based Biljana Garvanlieva. 'I didn't want to be a part of the conflict when Belgrade was bombed in 1999 (by Nato to put an end to the conflict in Kosovo - ed),' she says. 'On top of that I had to escape the confines of Macedonia, as I couldn't develop myself as an artist there.' The honest director wants to set herself against the stereotypes of girls and women in her country. The women in her films aren't victims of forced marriages or of sexual abuse. They are active heroines. In the film The Accordionist (2006), Biljana's young cousin Emilija a talented and ambitious musician who wants to have an international career rather than just perform in pubs. For this she would need a better instrument but her parents can't raise the 6, 000 euros (circa 5, 300 pounds). 'I don't see any future for myself here. How can I move forward? How can I show what I can do?' we hear her asking, disappointed, into the night. Overcoming obstacles, finding her own place and leaving her homeland in order to be able to achieve her aims abroad – this was her story too, says Biljana Garvanlieva.
Platform for young filmmakers
New opportunities opened up with the opening of the Macedonian film fund in 2006, in order to revive the cinematic landscape of the country. Director Darko Basheski and his team have started work in dark, wood-panelled buildings, which were formerly used by Vardar film. In 2011 they had a budget of 1, 788, 618 euros (circa 1, 500, 000 pounds) for supporting documentaries, animation projects, short films and feature films. Between 2008 and 2011 they were able to support a total of thirty-one documentary film projects; previously only two documentaries had been produced a year.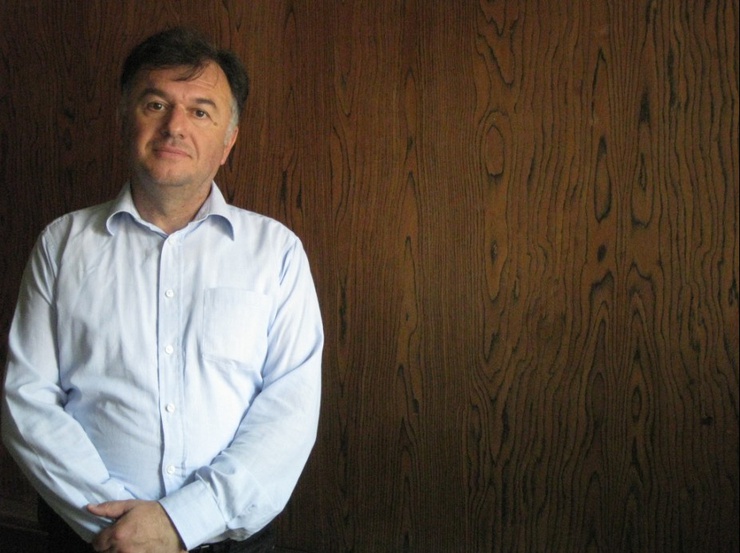 Still tired from some exhausting days at the Karlovy Vary international film festival in the Czech Republic, Darko describes his strategy of trying to give young filmmakers in particular a platform. International and southeast-European co-productions ought to be encouraged. The distribution and advertising of these films should be supported. Darko believes that Macedonia should exploit its film industry potential – short distances for transportation, low production costs, trained specialists. It was a Macedonian team who did the visual effects for The Aviator, whilst The Peacemaker was also partly filmed in Macedonia.
Not a single Macedonian documentary film entered a Macedonian documentary film competition this year
Do artistic documentaries actually find an audience in Macedonia? The MakeDox festival has been a pioneer in this area since 2010. Festival directors and co-founders Kirijana A. Nikoloska and Slovenian director Petra Seliskar see documentary films as being an important contribution to a better civil society. 'With our work we are contributing to a future in which we would also like to live,' says Nikoloska, who still has a day job as a social worker. It is indicative that not a single Macedonian documentary film entered the competition this year; there is a serious lack of contemporary productions. This is why, Nikoloska explains, the programmes for school groups, workshops for filmmakers and the 'travelling cinema', with which the team shows films in isolated parts of the country, are so important. What sort of films would reach a receptive audience in Macedonians then? 'Films which bravely search for roots without being afraid of getting dirty,' replies Nikoloska. 'Films which unsettle you in their own particularly way, which shake you up. Perhaps they'll even change you against your will!' The films by Marija, Biljana and other young Macedonian directors certainly do just that.
This article is part of cafebabel.com's 2010-2011 feature focus on the Balkans - read more about the project Orient Express Reporter
Images © Sabrina Boudon for cafebabel.com Orient Express Reporter; in-text Biljana Garvanlieva © Christiane Loetsch
Translated from Mazedonien: Geschichten mit der Schaufel ausgraben