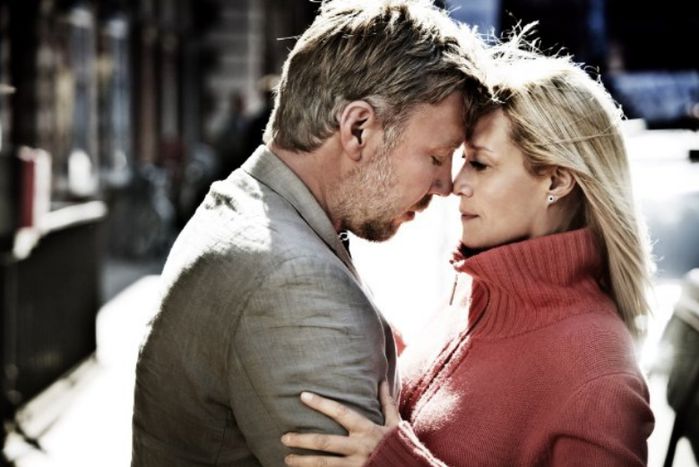 Denmark 2011 Oscar for In A Better World - but not a very Danish movie
Published on
Susanne Bier's 'Hævnen' is a story about blood, thirst and justice and the hard realities of life. But how did a movie about such dark subjects come out of Denmark, the country with the happiest people on earth?
Susanne Bier is not only one of the most well-known directors in Denmark, but the main female one too. Her movies encompass basic human feelings like love, hate and revenge, conveyed in a simple yet luring way. It has brought her fame beyond Denmark's borders – Brothers (Brødre, 2004) was remade by Irish director Jim Sheridan as a Portman-Gyllenhall-Maguire vehicle (2009). Nor is the Jewish director a stranger to the academy awards; she's a former Oscar nominee in the same foreign language film category for After the Wedding ('Efter brylluppet', 2006).
The Revenge: bullied, threatened Danes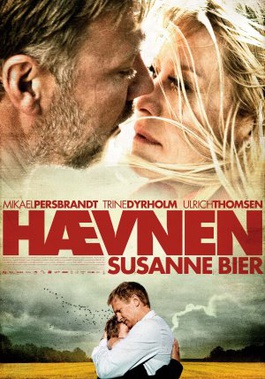 It was Hævnen, a Danish-Swedish production more aptly titled Revenge in Danish, which has clinched Bier a statuette though. The story spans two families. Anton (Mikael Persbrandt) commutes between the idyllic landscapes of the Danish countryside and a refugee camp in Darfur, Sudan. The doctor's confrontation with death and man's cruelty is deeply unsettling in Darfur. His battle with murderous clan leaders distracts him from realising that his son Elias (Markus Rygaard) is is fighting a fatal losing battle himself against school bullies. When Christian (William Jøhnk Nielsen) from the other family comes to Elias' brutal rescue, the two boys form a friendship built on desperation and loneliness. This is the core of the movie. The twelve-year-olds find a way of dealing with their respective and difficult lives, from the bullies and Cristian's desire to avenge his mother's death from cancer.
The Copenhager's style of directing is a departure from classic Danish cinema, which is usually more twisted and humourous, apart from the complicated and disturbing works of countrymen Lars von Trier and Thomas Vinterberg (of the Dogme 95 movement). Bier's is not a movie about Denmark. Nor is it a particularly Danish movie. This movie is about the struggle between the rules and regulations of civilisation that humans cannot control. No matter how much we try to deal with sorrow and anger, humans will always have a primal urge to avenge the death of their loved ones and redeem justice for those who have been maltreated.
Not so happy a nation, but human
The suspense between what we know is the right thing to do and what our guts are telling us would be the righteous thing to do is a permanent condition of human life. All civilised people will face it; the catch is how we deal with it. Do we give up on ideals and follow our instincts, with fatal consequences? Or do we resign and accept life's circumstances? We all know what the right answer is, just as we know what the right thing to do is.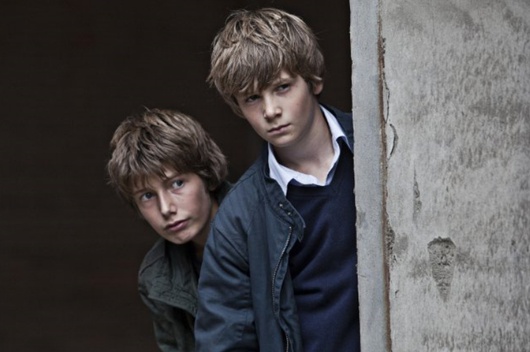 The Danes are the happiest people on earth. We take pride in our civilised and well-structured society. So it is even more unsettling to watch a story of revenge and pursuit of justice in such a violent manner with the idyllic and peaceful Danish landscape as a background; it was part shot in Funen, Denmark's third largest island. Cruelty just as horrifying as in Darfur can lurk just underneath those surfaces too. Is Danish society really an ideal for civilised living? Is it just a thin, insufficient varnish to cover up the animalistic behaviour that is really the nature of humans? The answer based on this movie is disturbing. It makes all of us, not only Danes, think about how they would deal with tragedies in life. Would you make the right or righteous choice when faced with unbearable injustices?
Haevnen (In a Better World) will be released in the UK (13 March), France (16 March), Germany (17 March) and Greece (24 March)
Images: stills (cc) In a Better World on imdb