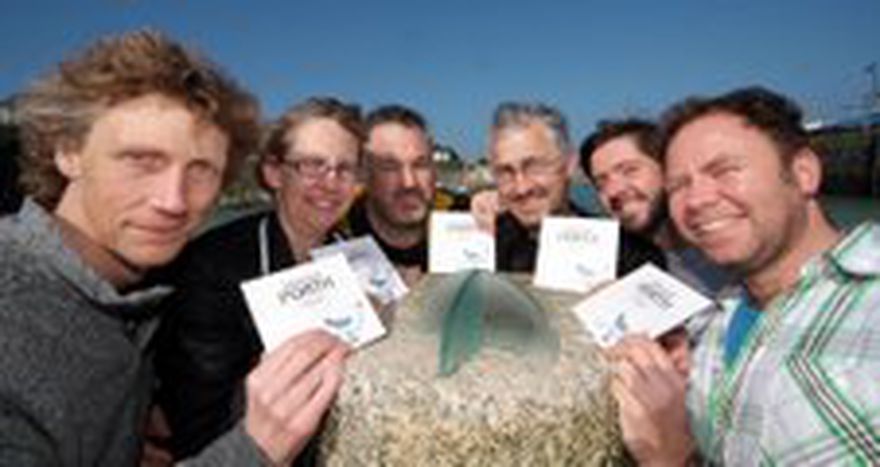 Dead Cornish?
Published on
'Tales from Porth' Cornish CD-Rom Wins Media Innovation Award Just one week after UNESCO declared Cornish extinct, Leap-design for change, the environmentally sound design house in St. Austell, has won the Media Innovation Award for best DVD/CD Design for a CD-Rom which introduces the Cornish language to children.
'Tales from Porth' was commissioned by Maga, The Cornish Language Partnership.
Written by Will Coleman, with Cornish language input from Pol Hodge and illustrated by Brian Hoskin and Emma McCann, the stories about gulls, boats, crabs and other inhabitants of a small village in a 'parallel Cornish universe' have proved immensely popular with both teachers and parents.
Leap worked with Will to design an interactive CD-ROM to accompany the books, providing an innovative and lively approach to learning Cornish. The Award was made at a Gala dinner in Bristol on 12th March where Leap were one of 46 nominees shortlisted out of over 140 entries for 17 category awards. The nomination alone was a huge achievement, but the award recognises the work of both Maga and Leap, distinguishing their respective contributions to the Cornish language and intuitive graphic design.
Author Will Coleman said: "The series has been met with great enthusiasm by primary schools. Over 50 schools are already using the materials with one free book given to every Year 3 child in Cornwall." Will was delighted to pick up his second award within one year; last year his short film 'Tom and the Giant' won the Entertainment award at the Celtic Media Festival in Galway, Ireland. Will also runs Brave Tales Ltd a company providing consultancy and input for schools, developing Literacy through Storytelling.