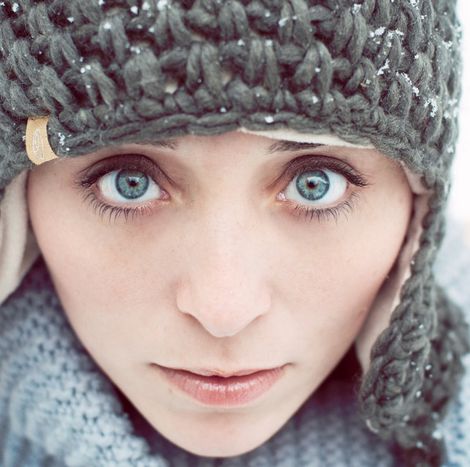 Danish Election 2011
Published on
The recent political elections in Denmark gained a lot of attention in the media, and, as a newbie Copenhagener, I couldn't evade getting involved in the current political debate.
Since the beginning of the electoral campaign, I tried to understand a bit of the parties positions and their suggestions to get out of the crisis (well, at least what my still poor knowledge of Danish allowed me to). All in all, after a few weeks of immersion in the Danish political campaign, I noticed a few things that distinguish the Danish electoral campaign from what we are used to in Italy's election process.
The day the prime minister Lars Løkke Rasmussen called for elections, I was home listening to the Danish radio. The first thing very different from Italy was the extremely short notice: only three weeks to go. Three weeks? Really? Wow, impressive! In a country obsessed by planning, where if you want to have a beer with your friends you have to send them an e-mail a couple of weeks in advance, this short notice definitely falls in the category: "improvisation"!
 One hour after the announcement, Copenhagen was teeming with political activists from all political credos who were running around the city sticking panels on traffic lights and city walls. I had the feeling that the whole city was sitting at home that morning anxiously waiting for the official starting whistle. In Italy, usually electoral campaigns last months, and they end a couple of weeks before the vote.
What I liked the most of these Danish elections was the polite and relaxed tone of the political match. It sounded a bit weird to me seeing the parodies of some political spots on the national television. I thought they were fun, but I also thought that they were the sign of the high degree of democratization of the country. Satire is welcome in Denmark. The Italian political debate in general, but especially before elections, always runs on very high polemic level. Actually, in Italy the problem is that, as politicians behave like comedians, comedians end up talking like politicians.
Well…also here in Denmark sometimes politics becomes a grotesque pantomime. 
Get your own valid XHTML YouTube embed code
However, the most funny thing of this Valg 2011 (Election 2011), was to watch the final rush on television. There were no defeated faces, (at least no one really looked like it). Everybody was partying. Even the Conservatives, who had the worst result of their history, were holding a party in their headquarters. Crazy, crazy Denmark! The winners celebrate and so do the losers! Contrary to what a few weeks of sober campaign made me believe, I finally got it in the end. Danish elections are probably just another excuse to get drunk.