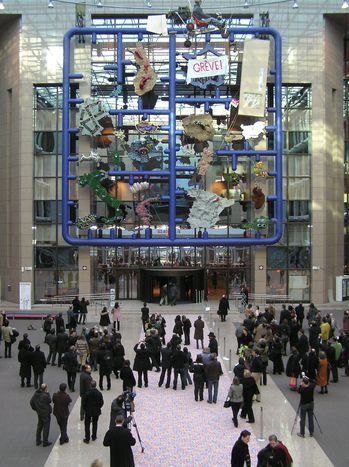 czech presidency: Game Over
Published on
The Czech presidency is over and as written in the Euractiv – Brussels is breathing again. People really tend to remember only bad news and in this case, the fall of the government in the middle of the "session" was one of them. It seems now, that this is the only thing that is left after Czechs. Apart from that as well an uncanny Mr. President, a missing flag and a union without a helm.
Nevertheless, Czechs managed to face situations that had not had to be faced before. January 2009 brought them directly to a power-motivated turmoil for gas and later they were struck by the never-ending story in the Middle East.

As avant garde lovers, Czechs gave Europe the Entropa that contributed to an all-over-Europe debate about national stereotypes and partially triggered off xenophobic discussions in various parts of the continent. The London Summit of G20 was an event, which will not be probably attended by any Czech representative for a long time ahead. However, the meeting that was meant to be a cure for the problems of today, looked more like a "hot media matter". What followed next, was just a struggle for a "sustainable continuation" of the Union's policies under auspicies of a toppling government.