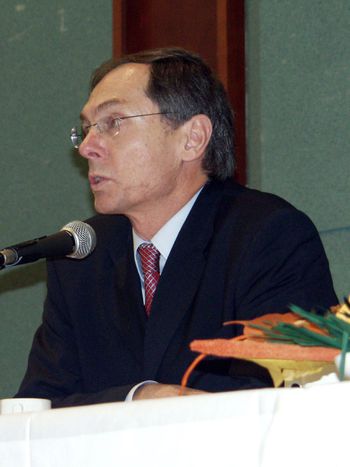 czech Economists svejnar and niedermayer Debate
Published on
On October 12, 2009, Prague hosted a series of accompanying events to the annual conference of Vaclav Havel's Forum 2000 on "Democracy and Freedom in a Multipolar World." One of them was a café (babel) debate on "Economic Crises: American vs. European Approach" that was co-organized by Prague redaction.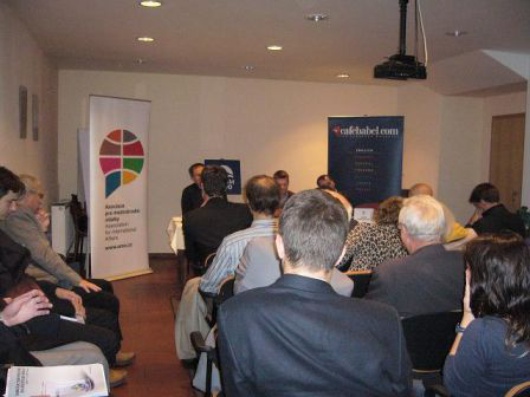 The aim of the debate was to discuss and compare the ways Americans and Europeans have tackled the crises so far. Two renowned Czech economists, Jan Svejnar and Ludek Niedermayer, have shared their views and opinions with a crowd of enthusiastic people in the knowledge. In spite of the fact that the discussion lost its initial global "insight", it proved to be a very challenging debate!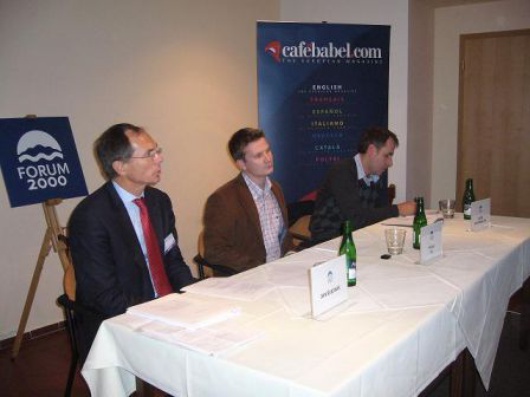 At the beginning, the debaters provided a comparative analysis of both American and European anti-crises policies but it was revealed later that differences between both are not as considerable as many think. Because the audience were mostly interested in the Czech agenda of fighting the crisis, both Mr. Svejnar and Mr. Niedermayer were challenged to provide a thorough knowledge of the development of the Czech anti-crisis policies.
We hope that all of the participants left the venue satisfied and enriched by the valuable contributions of our guests.