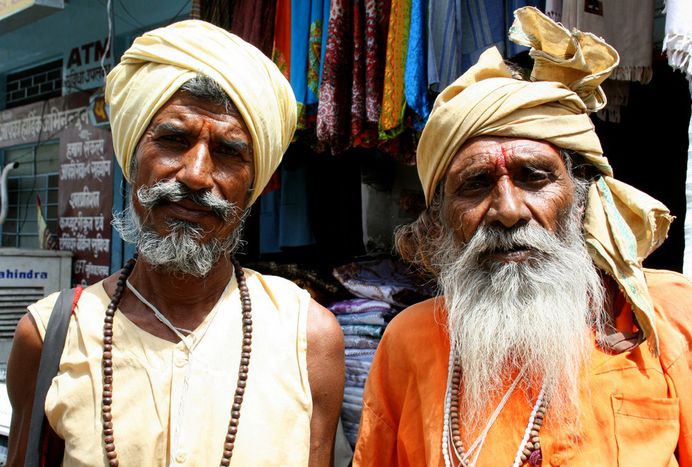 curry, travels and flower power
Published on
Shiva, curry and flower garlands. Computers, Mumbai and Tata Motors. Hearing India, a lot of contradictory things will probably flash through your mind. Until twenty years ago, people were most likely to think of colourful saris, skinny monks, coconut trees and their crazy hippie aunt Margaret. Later, Bollywood and Shah Rukh Khan came around, along with tandoori chicken and terrorism.
But if you talk about India nowadays, you probably mean computer chips from Bangalore and the attack of the economic tiger on the West. At first sight, India is crazy, at second it is badly organized, at third you believe you finally understood it and at fourth, you realize that nothing in India is what it appears to be. This is when you simply have to fall in love with this country – unless you really can't stand the oppressive heat, the perpetual scramble and the funny squat toilets. India is crazy, not just from a tourist's point of view. The Indians themselves hardly ever know what is going on. But instead of getting all worked up, they sit down to drink chai and bow to the inexplicable will of their gods, far older than thousands of years.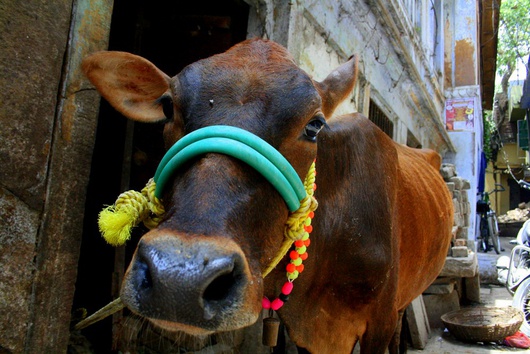 In spite of this, currypower was born to shed some light on Indian mysteries. There are so many things to discover and experience in India that it would simply be shame if I kept them as my own personal treasures. Students from Chandausi, sanyasins in Goa, camel drivers in the desert around Jaisalmer and film directors from Mumbai: they will all have their say here and paint their own version of Indian realities, complete with the surprised, despairing and amazed view of a western girl on her way across the subcontinent. You'll be surprised if you imagine India to be a colourful and vibrant land of hippies. Surely, flower power is still alive around here, but it's definitely not what it was in the 70's. The hippies are still living on the beaches of South India, but it's a new generation of sunbathers who don't think Facebook and iPods are evil things and will even listen to techno once in a while. But this is not the only misconception.
If you order a curry in a restaurant, you will probably be met by puzzled stares. What is described as "curry" in the west, is only a generic term for South Asian spicy sauces and is a lot more complex in India. Hyderabadi biryani, channa masala or matar ki sabji? What most Indian dishes have in common is the rather generous use of cumin, coriander, turmeric, nutmeg and chilli. But there is no spice mix called "curry" and if it does exist, then it is only for tourists.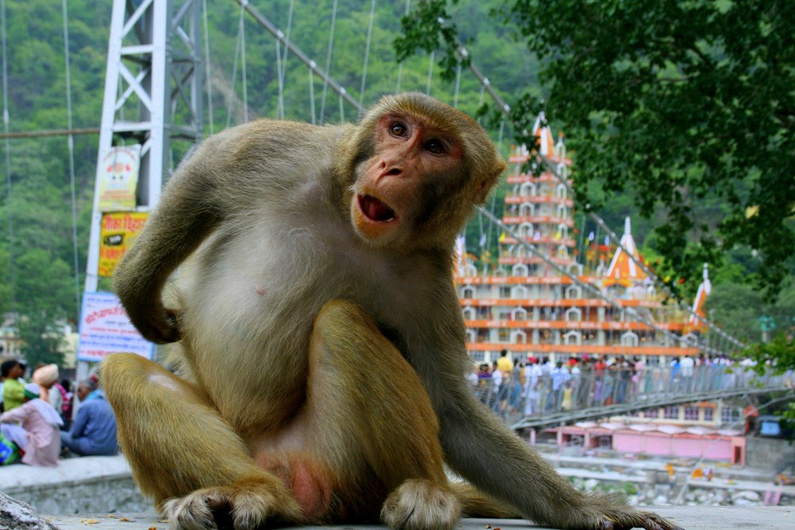 Off the beaten track and forgetting the well-meant advice of the Lonely Planet once in a while, you will discover incredible things in India – as well as the occasional old hippie eating curry, of course. Contradictions belong to India just as incense and carnation and I am not immune to them either. From December onwards, you can read my exciting, crazy and enlightening stories about India on currypower. Number one comes to you from Mumbai, heart of the Bollywood film industry where I start my career as an Indian film starlet.
Glitter, glamour and bare skin: meet Akshay Kumar  Behind the scenes of Bollywood. 
Translated from Von Curry, Reisen und Flower Power