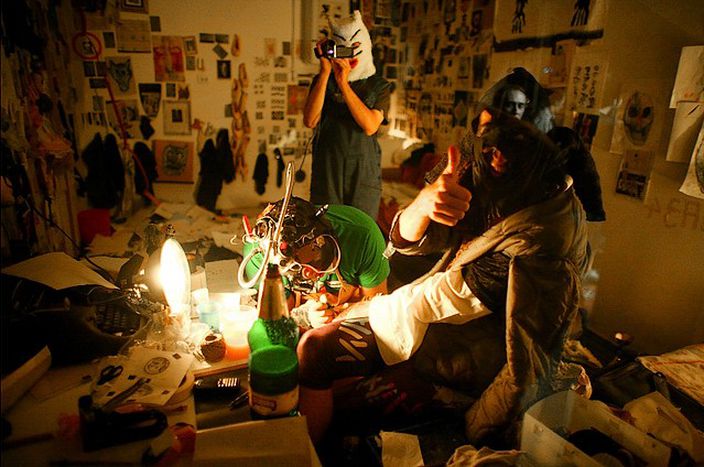 Croatia's writers and playwrights: no post-war no-hopers
Published on
It's impossible for the moment to imagine a literature and theatre scene in Croatia which does not blend in the story of Yugoslavia's collapse. The wounds are too fresh, holding back the development of a certain maturity.
One young generation of playwrights and writers between Zagreb and Split literally put the streets on their stages and pages, as they move between the daily quest for an identity and the desire for renewal
It's a sunny morning in the courtyard of a small hostel in the suburbs of Zagreb. In the middle of the grey houses and washing lines, three young Croatian lads are already downing their first raki of the day. Their eyes reddened, they are throwing topics on politics and the media back and forth. One of them doesn't feel like going to work. They're living from day to day. But let's not give everyone a bad impression of Croatia, they add.
Generation prose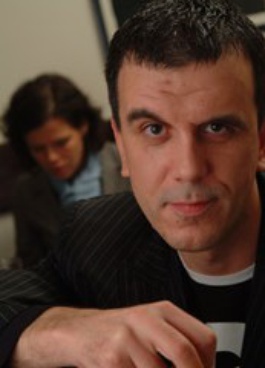 Robert Perisic from Split and Vlado Bulic look at each other with knowing grins when I tell them about my morning vision. 'They could have come out of one of our stories.' That's how our almost three-hour long journey on the literary scene starts, in the garden of the city's archaeological museum. Their post-war prose is raw, almost always including violence, drugs and sex as the integral themes of the daily life in Croatia that their characters find themselves imprisoned in. They exist, vegetate in a Bukowski manner in a world which seems to escape them. The transition was too rapid and the memories of the war are still too fresh. The war still weaves an unavoidable sub-text in today's literature. 'You are condemned to live this life. Non-stop craziness. You are condemned to wait. Craziness lives everywhere – and me,' says the protagonist in Robert Perisic's short story No God in Susedgrad (Kein Gott in Susedgrad), which was part of a collection of contemporary young Croatian writers published in German in 2008.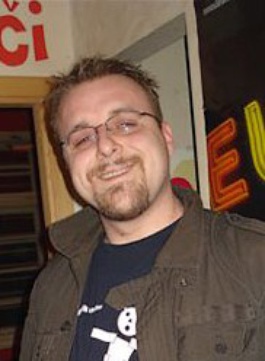 In trying to describe contemporary literature in Croatia you could say that it is mostly drawn from the streets. Zagreb's streets look like any other in Europe at first glance, but appearances can be deceiving; that's precisely where we hear the most apparently banal dialogues and Croatian slang. Vlado Bulic is a poet, blogger and author whose cyber-punk fiction story Journey Into the Heart of Croatian Dream (2006) made him a household name in Croatia. He was inspired after attending a reading of the 41-year-old Perisic's You Can Spit On The One Who'll Ask For Us(1999). 'Robert's book was the first one which really tried to capture the essence of what was happening on the streets for us,' he explains.
False reality
Contemporary Croatian literary style is neo-realist. It is characterised by its multiple levels of reality which blur the lines between reality and fiction. For example, Vlado has created a fictional alter ego called Denis Lalić, who is a popular blogger on the internet portal index.hr, the protagonist of his novel and even the 'author' of his own blog collection Pušiona ('Blowhole', 2006). Vlado's prose is concocted from real conversations from the streets, cyberspace and moments of inebriety – after all, most of his characters are under the influence.
'Obviously the official explanation for the past was wrong'
'What is interesting about our literature scene is to show how possible it is to falsify reality,' explains one young publisher, Ivan Srsen, 33, who founded the literary agency Sandorf in 2007, which handles works from writers of the former Yugoslavia. 'We had this period of war and transition. Our generation went through the war as kids; we all somehow need to explain it to ourselves. Because obviously the official explanation was wrong. Somehow we found ourselves from the collective reality in individual particular realities. We're looking for some interpretation key while all these things are passing us by in very high speed.'
Guilty, innocent or responsible?
Writer Olja Savicevic's debut novel Goodbye Cowboys! (Lebt wohl Cowboys! in German) also plays with the alternative reality of a spaghetti western, explains Robert Perisic. Olja, a colleague of his from Split, writes about the difficulty of growing up in a suburb of Dalmatia and the soul-searching of her student character Dada after the suicide of her brother. 'For some authors this takes the shape of new realism, for others it is magic realism and in my case it is realist magic,' she says. 'I like to write about everyday, ordinary and common things in a way that makes them appear unreal and fantastic. Reality has always surpassed fiction in cruelty and impossibility, and this is now being made evident and transparent.'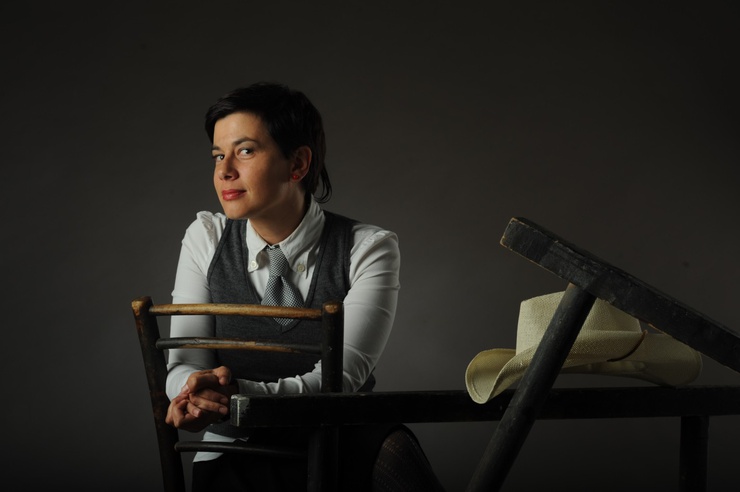 Anica Tomic and Jelena Kovacic also deal with the themes of violence and cruelty in their latest theatrical offering, This could be my street, which is showing at the Zagreb youth theatre (ZKM). With the philosophy 'get out, meet people!', here too the emphasis is on the streets. The former university friends have come together to fictionalise the real-life story of Luka Ritz, who was beaten to death at a Zagreb bus stop in 2008. Literature is about showing issues, but this is theatre and the pair want to alarm people, and not only with the help of ear-splitting music. 'There is a trend in Croatia. We're either all guilty or all innocent,' says Jelena, whilst a heavily pregnant Anica puffs on a skinny cigarette in the theatre foyer. 'We want to say that we are all responsible.'
Crash and rise
Multiple realities slide together onstage just as they do in literature. The most striking example is the fact that the late Luka's real-life best friend, Lara Lalic, also stars in the play. She is the only one who is named, whilst the other characters, played by actors, remain anonymous. Their roles are confined to signifying social functions such as being the teachers or journalists in the play. Tonight, Luka's parents are also in the audience. One scene in the middle of the play in particular is so disturbing as all of the characters suddenly destroy every prop in a burst of fury, and accompanied to loud music. At the beginning audiences were so shocked, especially the younger school audiences on theatre trips, that the services of an in-house psychologist have been made available after every show. 'It's also a story about our country, that the people don't do anything. We want people to react and to say it's had enough of the government, enough of the bullshit,' says Anica energetically.
It's time to rise up; that's how Olja Savicevic chooses to end her novel too. The consequences of the recent past are still omnipresent. But at the same time, Robert Perisic says he regrest that the 'west' seems to expect some kind of 'war conversation' from the playwrights and writers in the Balkans. Having said that, Olja adds that she believes the Croatian cultural sphere has undergone a very big transformation in favour of social themes. 'Croatia today is a country of savage transitional capitalism. It is corrupt, it has been robbed and run by a handful of powerful men, many of them war profiteers, who became rich mostly by stealing from their own people. Its citizens are in great part poor, humiliated, robbed of their rights and they have been taking to the streets. Goodbye Cowboys! ends with a massive street protest. A year ago when I was finishing the book it was clear to me that this had to happen. That is why the big themes are in focus again. The great themes in everyday, almost personal, stories. This is the most that literature can do at this moment and the least it has to do.'
This article is part of cafebabel.com's 2010-2011 feature focus on the Balkans - read more about the project Orient Express Reporter and read articles from the mission here
Images: Boring Routine (cc) Lauba House/ Flickr; Robert © Sandorf; books and streets (cc) roksoslav/ Flickr; Vlado ©Sandorf; Olja © Andrija Zelmanović; Anica Tomić/ Jelena Kovačić 'This could be my street' © ZKM
Translated from Kulturbetrieb Kroatien: Straßen von heute und Krieg von gestern