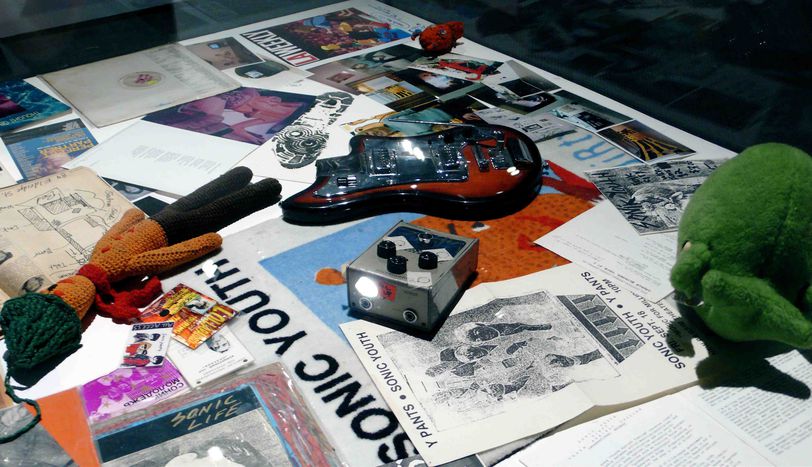 Counter-culture: Sonic Youth tour Europe
Published on
The Sonic Youth etc.: Sensational Fix exhibition has been in France since 18 June. The European museum tour brings with it the chance to experience the non conformist experimental rock group's multidisciplinary pursuits first-hand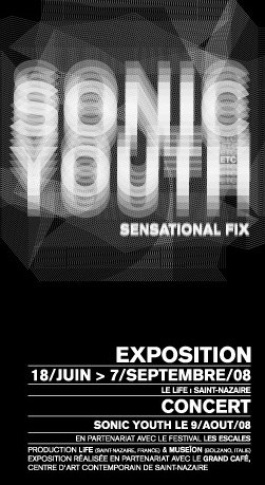 New York four-piece Thurston Moore, Kim Gordon, Lee Ranaldo and Steve Shelley have succeeded in uniting a plethora of artists from the widest realms of art since the beginning of the eighties. Shadowing America's tumultuous rhythm, they have increased the scope of their performances and alliances with diverse artists to become an inescapable name in American underground. Sonic Youth 'was the only group in the history of rock to be able to put on this kind of exhibition,' point out Corinne Diserens and Christophe Wavelet, co-producers of an event that will soon begin its European tour. 
The LiFE (Lieu International des Formes Émergentes or 'International Space for Emerging Arts') has an altogether different approach to the recognised contemporary art institutions. It welcomes the work of artists such as Vito Aconci, Olivier Assayas, Glenn Branca, William S. Burroughs, John Cage, Allen Ginsberg, Dan Graham, Mike Kelley, Richard Kern, Jack Kerouac, Tony Oursler, Raymond Pettibon, Richard Prince, Gus van Sant, Leah Singer, Patti Smith and Jeff Wall. 'They are all irrefutable artists because they share the same approach to art as the members of Sonic Youth,' the exhibition's commissioner Roland Groenenboom explains. Different pieces in the exhibition co-exist and communicate with each other along a path interrupted by segments of improvised noise. 'This exhibition is sketching an alternative history of contemporary culture,' Groenenboom goes on.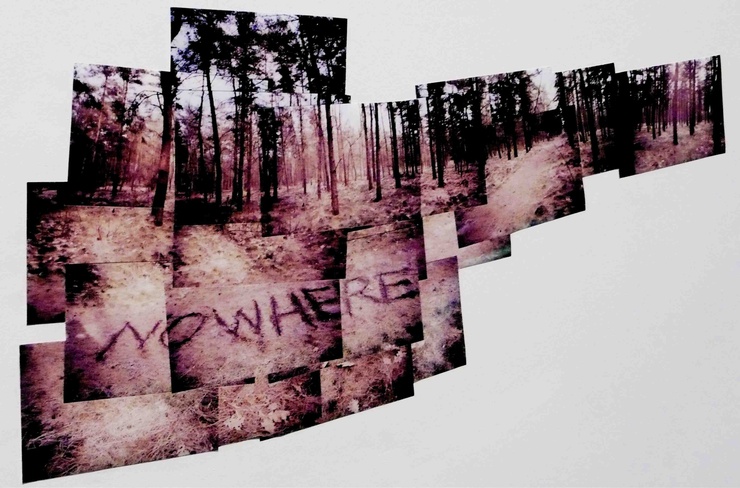 Born from American counter-culture
It is a belief in spontaneous expression, and the desire to break down the hierarchy that exists between fine arts and low arts, that defines counter-culture. 'Bring the immediate past back to life,' the American artist Dan Graham would say. It is also openly rejecting rules and constraints, refusing alienation and the journey to find ecstatic peace. The exhibition Sonic Youth etc.: Sensational Fix features the offspring of artists from Haight-Ashbury, Telegraph Avenue and Greenwich Village. They started to re-open the doors of perception that had been closed by the bloodbaths of Vietnam and the murders ordered by Charles Manson, and the Reagan and Bush administrations following them.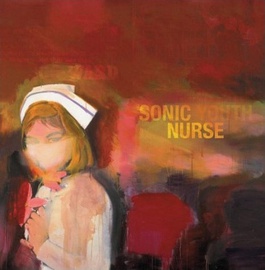 So here we're not looking at a quest for a new philosophy or dreaming of liberated populations and ideological rhetoric. Instead, we want chaos, instability and sometimes pure indignation. Just like you might hear in a Sonic Youth song: the lyrics and music are chopped into segments, each one sensitive, powerful and caustic. 'Thick rhythms intensified by using them randomly, by breaking them up, juxtaposing them with harmonious melodies like in a sound track, like a kind of expressive modernism in draft form,' is how Thurston Moore described the Sonic Youth sound during the group's first ever press conference in 1981. Twenty-eight years later, their multidisciplinary experience has seen the group mixing saturated melodic guitar lines with a whirlwind of spoken words and images. 
Accidental poetry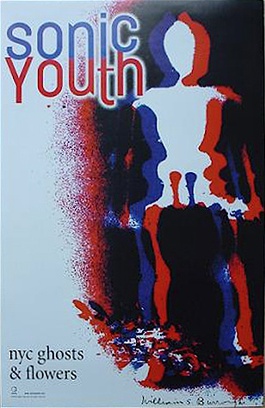 In Sonic Youth's work there is a drive, an obsessive pull towards music that is under strain. To some extent, this 'accidental poetry' resembles Jack Kerouac's literature, half way between hallucinogenic art and the world's reality. The breakaway followed by the ecstasy: Joyless street, the tramps pale dawn, the wrecks from the dregs of American society (On the Road, 1957). The exhibition is an impulsive attempt to escape a county which came into being by conquering its neighbours and which is suffocated by its social and moral limitations.
As you follow the exhibition through its six satellites, each one bringing you back to a Sonic Youth song, you recall Allen Ginsberg's poetry, which comes across as a projection of Jerry Aronson's cinematographical portrait of him from 1994. Particularly his poem Howl, a frenetic confrontation directed at a materialistic USA, a funeral oration to a nation that had betrayed his ideals. 'I saw the best minds of my generation destroyed by madness, starving hysterical naked, dragging themselves through the negro streets at dawn looking for an angry fix.' An 'angry fix' that Sonic Youth want to glamorise.
Corrupting conformist society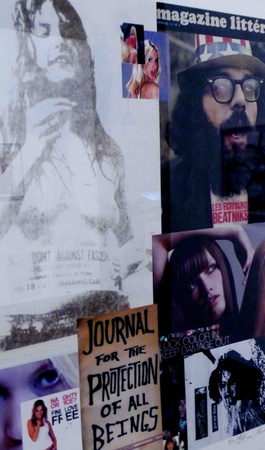 The suggested artistic dialogues contour a map of the United States. According to Corinne Diserens and Christophe Wavelet, 'This is far from the made in the USA clichés. It is more of a free geography, with no established map but one that the exhibition defines in its own way, synonymous with freedom, sometimes deliberately moving away from any traced path exposing the face of a different America, an America that is able to communicate with art movements elsewhere in the world.' A 'jam session', an enormous wacky collage, sometimes disconcerting, with lyrics that can leave you despairing, but that can contain a sometimes absurd or ridiculous insolence. 
Everything - from Jeff Wall's photography to painter Richard Prince's Nurses to Gus Van Sant's cinematographical poetry - reveals a United States full of paradoxes. A US that is both tragi-comical, phantasmal and sometimes repulsive, deviant and suspicious. Mike Kelly is a good example of an artist seeking to push the boundaries of crass, vulgar or disillusioned art; he uses regression or perversion to tarnish the American straight-thinking, conformist society. This exhibition is both a revolt and an unquenchable thirst for the drunkenness and passion so far from compromised and formatted thought.
Taking place at liFE in Saint-Nazaire (France) from 18 June to 7 September 2008. From 10 October 2008 to 4 January 2009 the exhibition will be held at the Museion de Bolzano (Italy) and will then travel to the Kunsthalle Museum in Dusseldorf (Germany) where it can be seen from 31 January to 26 April 2009. The Museum of Malmö (Sweden), United States and Mexico will follow
Translated from L'underground de Sonic Youth en tournée en Europe