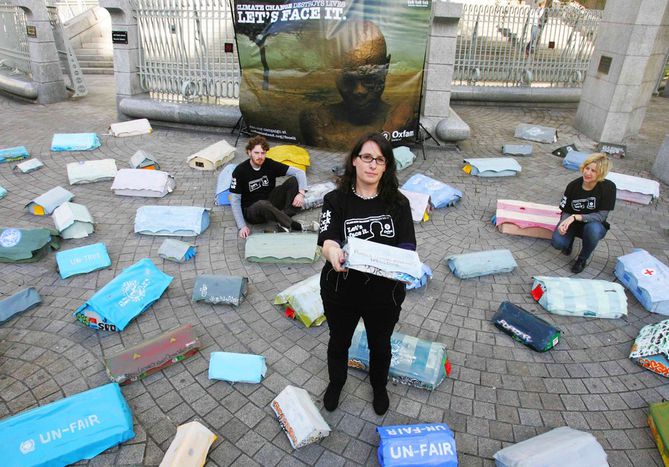 Copenhagen climate: what the EU is being asked to commit billions for
Published on
Confused by talk of CO2 concentration and parts per million? In the run up to Copenhagen, what is all the fuss about climate change?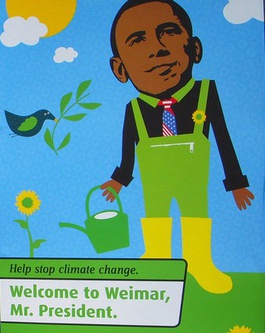 Climate change, what a buzzword of the 21st century. Organisations with long-winded acronyms frequently publish reports on how we are heading for planetary meltdown. Even a man once considered too uncharismatic to be president of the United States has turned himself into Captain Planet, leading the fight against climate change and pocketing the Nobel peace prize in the process.
But what does this all mean and why are this month's climate change talks in Copenhagen so important? The effects of climate change are being felt across Europe. Venice is flooding on a regular basis. The Danube bursts its banks at an ever increasing rate. Even temperatures are pushing 20ºC in Brussels in late November!
Europe and climate change
Whilst we in Europe make calls to our insurance companies when the floods arrive, people in the south do not have these options.
Whilst we welcome this opportunity to leave our umbrellas at home and enjoy the winter sunshine, spare a thought for those rural communities for whom the climate guarantees their very existence. Rising sea levels, changing seasons and unpredictable water supplies have a catastrophic effect on already fragile populations. Wells and rivers are drying up at an alarming rate, making land unfarmable and destroying livelihoods, starving people of the right to provide for themselves and their families. Whilst we in Europe make calls to our insurance companies, spend more on defences and wait for the emergency services to come and rescue us when the floods arrive, people in the south do not have these options. Take Bangladesh, for example, where 17% of the land is at serious risk from rising sea levels. 90 million people, equivalent to the population of Germany, are at real risk of becoming climate refugees. This in a country with a population density 9.5 times that of France. Could we really cope with this here in Europe?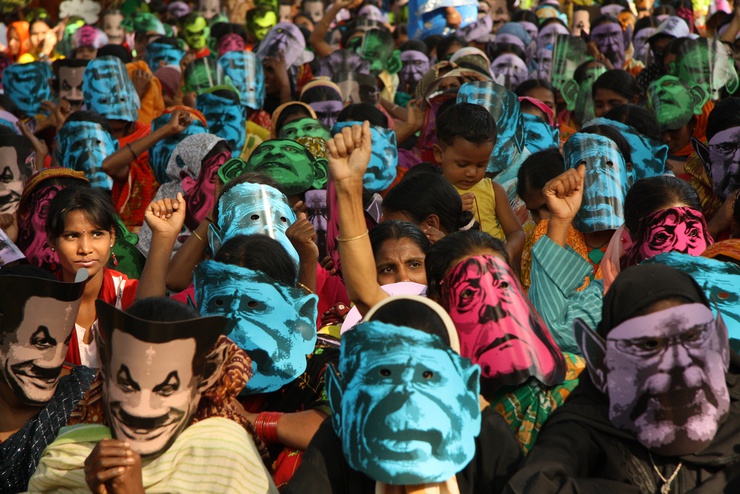 With the first round of the Kyoto protocol's commitments due to expire in two years time, the emphasis in Copenhagen will be on reducing emissions and providing finance to allow developing countries to adapt to the effects of climate change and continue their economic development with cleaner, greener but more expensive technology. EU countries, amongst the primary culprits for high emissions, have a climate debt to pay. The European council is ready to put between 5 and 7 billion euros on the table in Copenhagen, but this falls well short of what is required for an equitable agreement to be reached. Guarantees have also been unforthcoming as to whether this money will be new and additional to existing development aid commitments. Successful conclusion of a global climate change agreement will not reduce the need for money to fight poverty throughout the world.
1 billion hungry
Last year, the number of hungry people in the world passed the one billion mark. Tonight, one sixth of the world's population will go to bed hungry. European leaders have moved quickly to divert billions of euros into bailing out their banks but have been reluctant to commit to a climate bailout. Over €100 billion has been mobilised for Northern Rock, Commerzbank and Dexia alone, more than double the amount of EU aid in 2009. But governments have been reluctant to commit the estimated €132 billion per year required to combat climate change worldwide.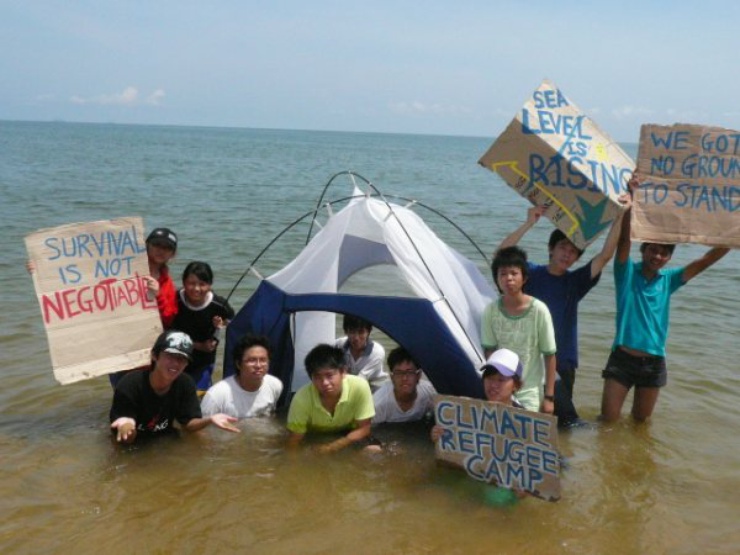 In an age when talk of food and energy security dominates EU discussions, don't ignore the consequences; approximately 60% of the population of the Netherlands live below sea level. The EU will have a key role to play in this month's conference in breaking the climate deadlock. But they will have to put new money on the table and ensure a united position, both of which have been lacking at previous discussions.