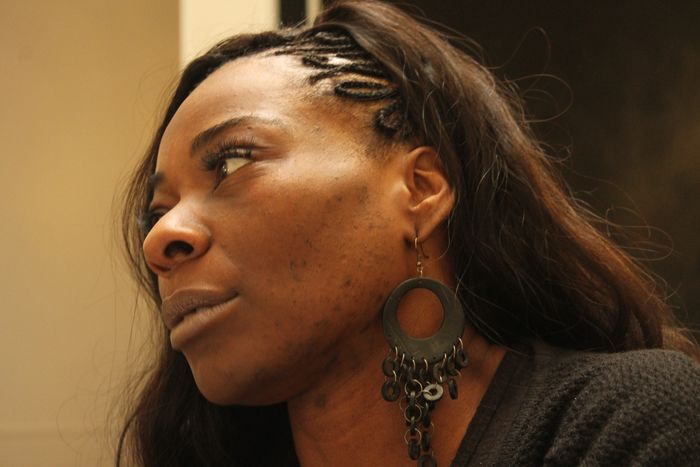 Concha Buika: 'There's no real love in modern music'
Published on
In an interview with the Spanish singer, you get the impression that she likes to be in control of the conversation, or being told what to say. She assures me that she isn't tired, though her eyes give her away. She thinks, reflects and makes music, if she has enough time - and that, she says, is her mission
A tune is playing that is supposed to be soul music, although the sound that is coming out of the speakers has none at all. It is nothing more than a tinny prefabricated voice that has been made to sell. In front of me sits Concha Buika, and her presence seems fill the room. Sat at the opposite side of the table, I feel like Neo seated in front of Morpheus, of the cinematic Matrix trilogy. It is more like sitting before an open book than an interview. I have a half an hour with a wise woman who is prepared to share her thoughts. 'I don't like to define myself,' she says. 'That would be like trying to kid myself, or walking into a small garden of rest. I don't like to rest. I'll have plenty of time for that when I'm dead.' Her answers, ideas, concepts and thoughts bounce around the hotel room. They float up to the chandeliers and accumulat there like a thick fog. It is best to just soak them in, rather than to try and disperse them with a wave of the hand or with another faltering question, which are both the same thing when it comes down to it.
faithful to herself
Concha Buika was born a little over forty years ago in Majorca, an island to the east of Spain. She now travels all over Europe promoting her album La noche más larga ('The Longest Night'), a very personal combination of jazz and flamenco. Although she doesn't like to be labelled and confesses that she finds what journalists say about her music funny, in her own words, she 'has only ever been faithful to who she once was'. It sounds like a cliché. She flashes me a cheeky smile before going on to emphasise that if you stay faithful to your own fears and not those of others, success will find you. She ponders upon this idea, adding that success isn't having more or less money or more or less admirers. Thoughts such as these are like little haiku, given as souvenirs from the city of lights.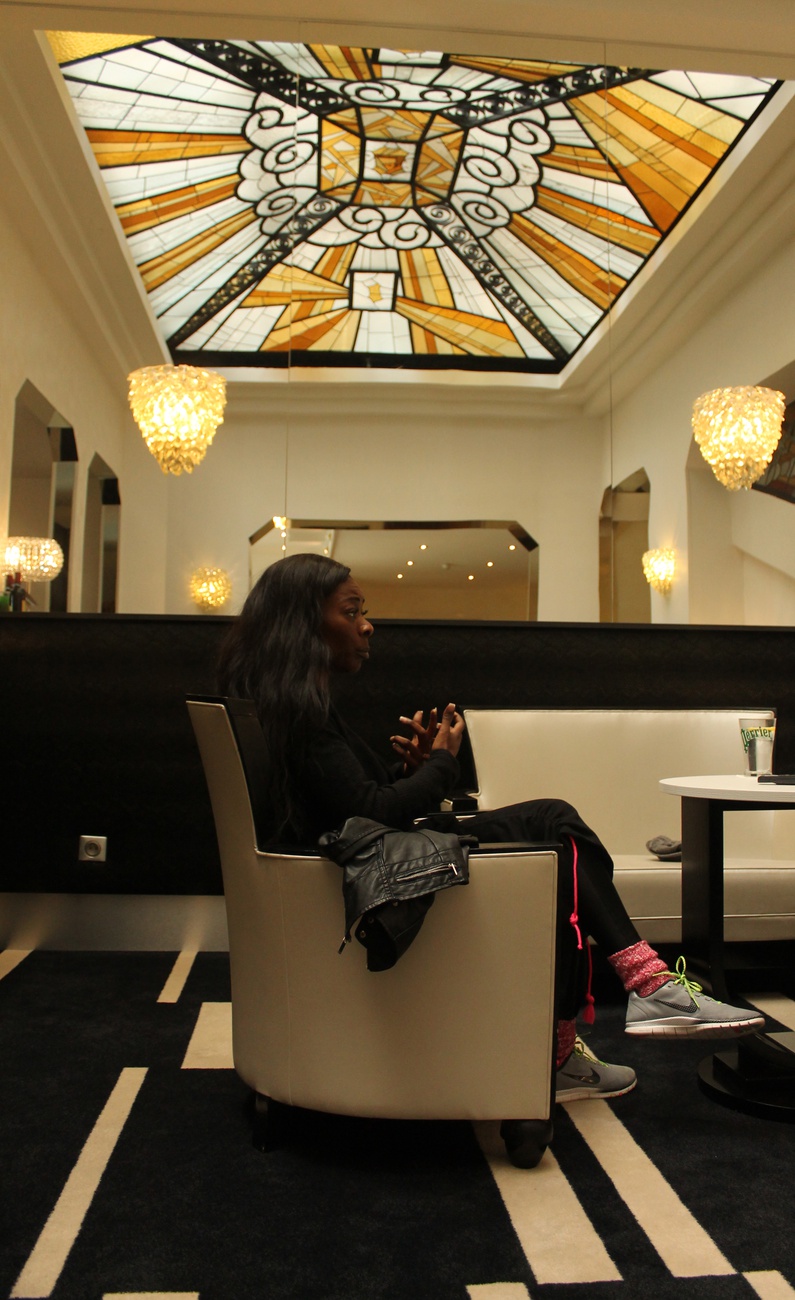 Buika considers herself to be a carrier of music, someone who's on a mission, and who prefers Pink Floyd or Chavela Vargas to what we hear nowadays on the radio. She says that people are blind and yearning to feel alive. I write this in my notebook, in case the recorder misses the sentence. She smiles. Her thoughts are more and more involving, and her ideas are more and more colourful. She feels at ease and the conversation becomes more enjoyable. We start discussing what everyone is talking about, the economic crisis, and how hard it is for a musician to stay afloat. 'The world is being destroyed and it has to be built up again, yet people continue to waste time fighting,' says Concha. Her way of rebuilding the world is to send out the word that the Spanish are great, that rock 'n' roll is great, that Latin American music is great…
other people's dreams
While looking me in the eyes Concha tells me that music is for listening to ourselves, so as to differentiate between the desires that are actually our own and those that we have made up.  Do we really need that expensive car or is that someone else's dream? Her dream at the moment is an electronic music album, which she has just finished recording. Coming from Concha Buika this sounds strange, but when names like the Nicaraguan or Spanish poets Rubén Darío or Juan Ramón Jiménez start cropping up in the conversation, you realise that it will still be that same mix of classical and contemporary music. 'There's no real love in modern music,' she adds. Maybe we have lost the poetry.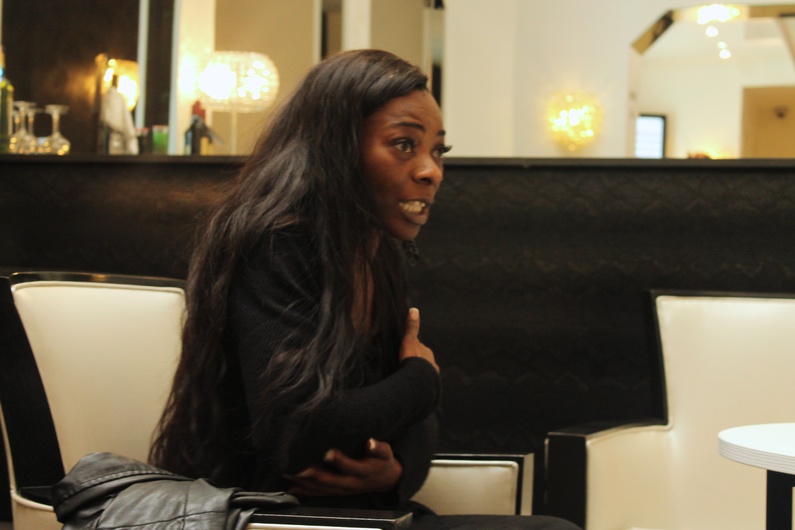 Buika's is a kind of live poetry that sounds smooth, strong, rather like a jam session. It encompasses jazz, blues, flamenco, rock 'n' roll, but above all, it is music. For someone who declares that they don't understand different styles or labels, it is easier to get carried away with the notes. 'I walk out on stage as gladiators once walked into the amphitheatre, and just see what happens,' she says. 'It's only music, seven notes, sharp or flat; it's not hard to do. I don't rehearse or practise; I just get up onto the stage and see what happens.' That is the spirit of improvisation: being able to create masterpieces that move us, make us cry or make our hair stand on end. This still seems to be not enough for Buika, who defines herself as a 'machine' at the service of her queen: music. She wouldn't even care is nobody knew who she was. 'A musician's aim is not to please or make others understand them, but to make them understand music better,' she finishes.
Catch Concha Buika on tour in Europe across Paris, Vienna, Zurich and Bucharest in early November 2013 here
Translated from Concha buika o cómo seguir tu sueño se convierte en misión