Coming out in Kosovo
Published on
Lendi faces the challenge of being one of the first openly transgender teenagers in Kosovo. The discrimination of sexual minorities remains a sad reality in this very patriarchal society. Photo gallery.
A 19-year-old from Pristina, Kosovo, Lendi was born female but lives and identifies as male. The fact that he is one of the first openly trans individuals in Kosovo is a clear indication of the highly stigmatised circumstances the LGBTQ (Lesbian, Gay, Bisexual, Transgender, Queer or Questioning) community finds itself in.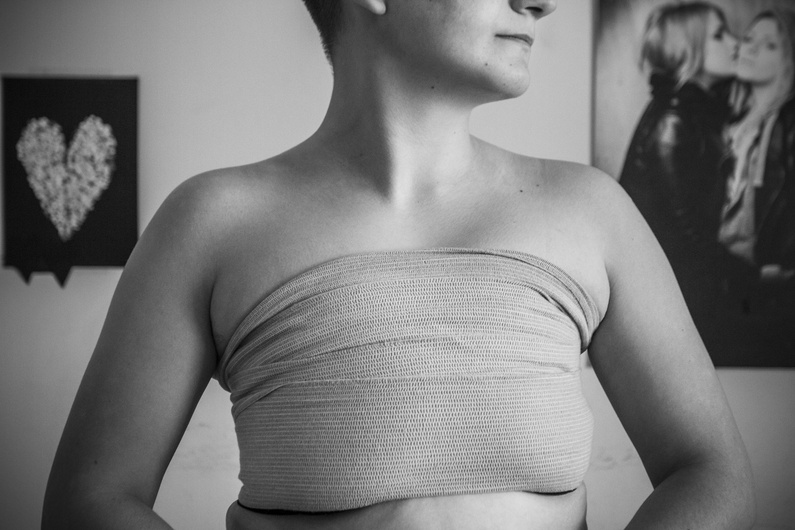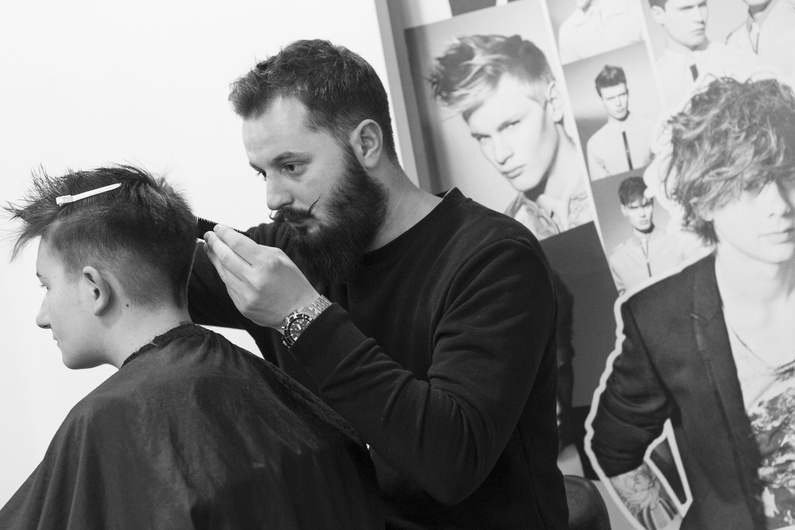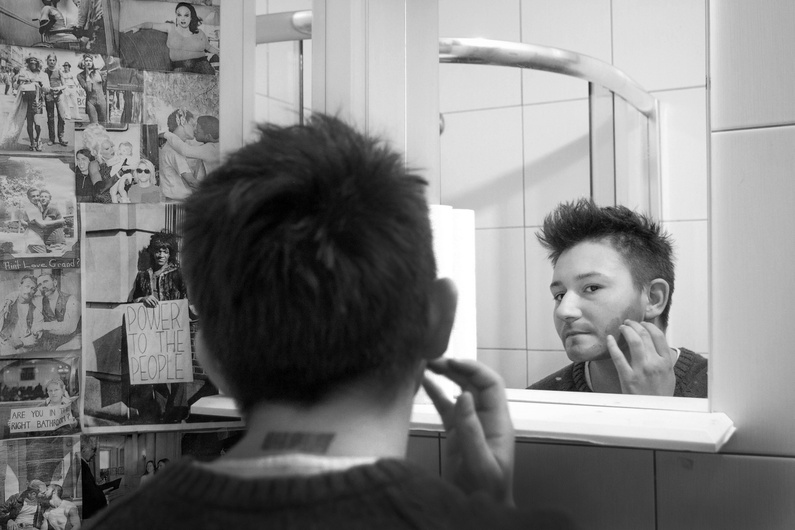 While Kosovo, which celebrates the 8th anniversary of its establishment in 2016, struggles
to stay afloat amidst the difficulties of establishing statehood and democracy. "Less important" tribulations – such as those faced by Lendi – are simply swept under the rug.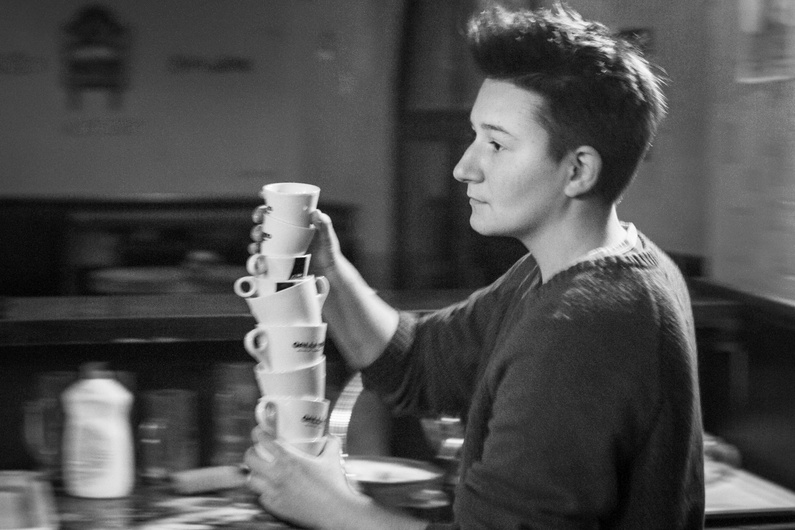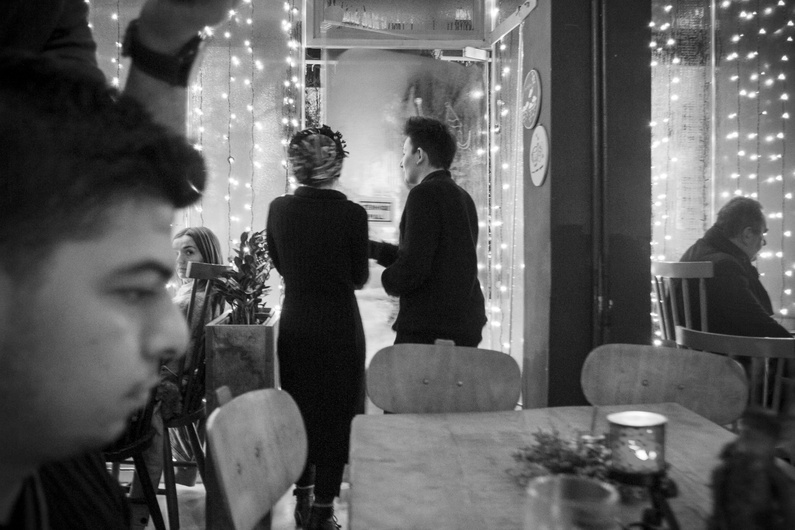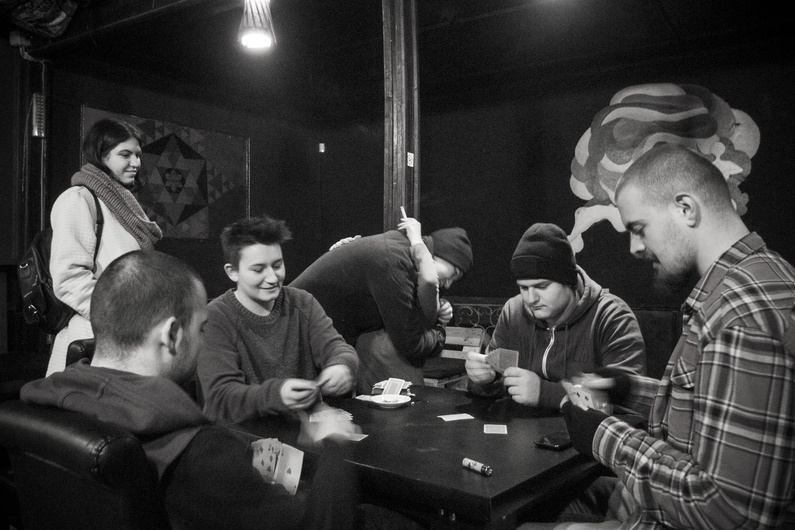 Lendi has taken direct control of his life and has found a place in a society that has yet to embrace him. To make a living, Lendi works as
a barista at a local rock café bustling with teenagers. In his spare time, he hangs out with friends and coordinates various activities at "QESh," a local NGO promoting LGBTQ rights.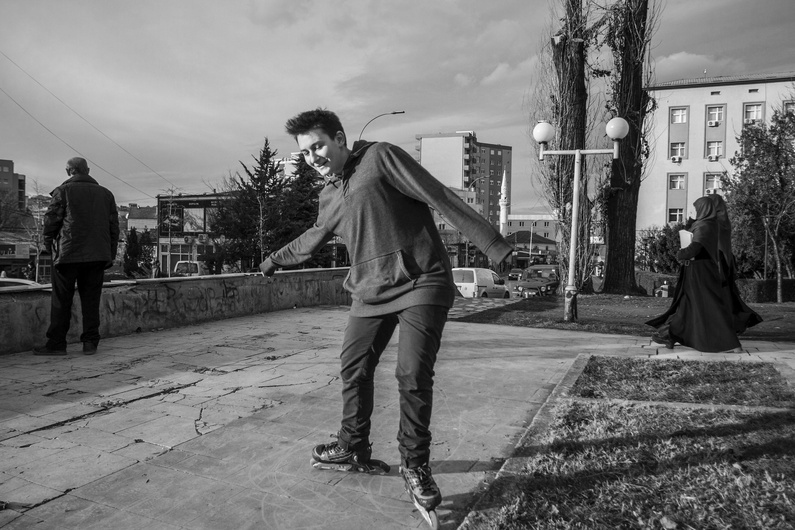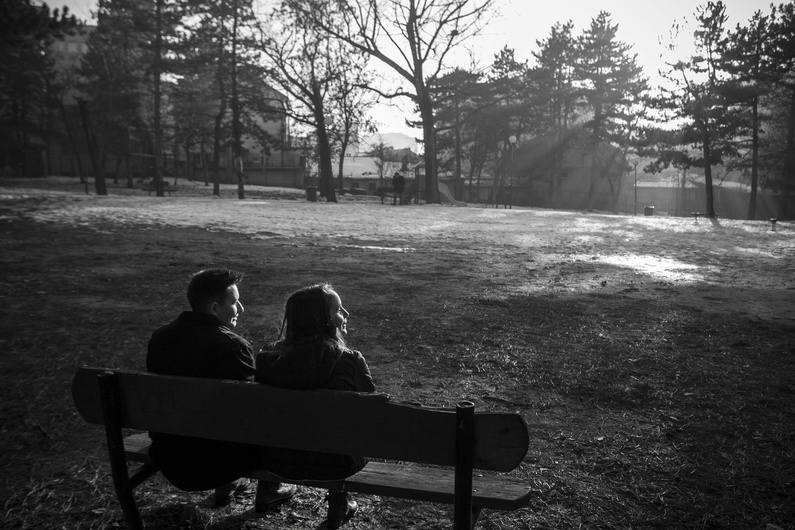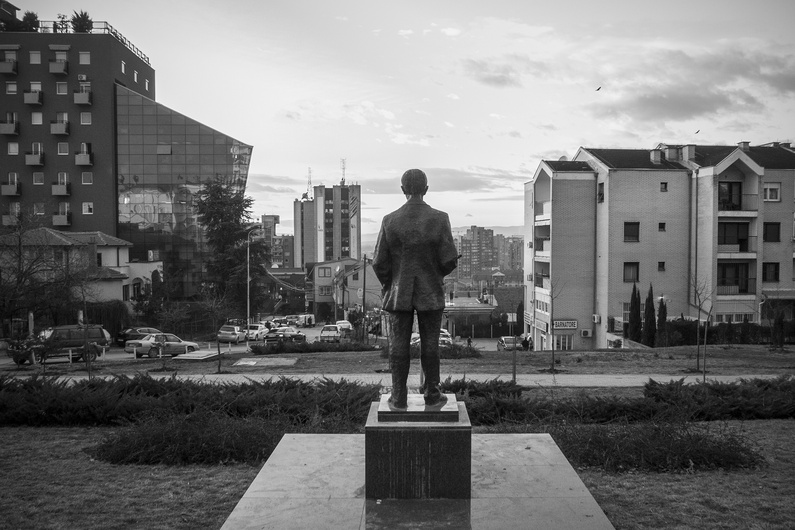 He admits that somehow it feels easier for trans men to come out in the predominantly Albanian region of Kosovo. An old Albanian tradition incites women to give vows celibacy, cut their hair short, and take the role of the family patriarch. These women are the Burrnesha, as they were once called – which, coincidentally, is the female variant of Burrë, the Albanian word for man. Trans women, on the other hand, are not as easily accepted in society.
Lendi, undeterred by the challenges surrounding his transformation, is grateful to have his family's support in his long-term plans for a sex-change operation. "Sometimes I actually see myself with a beard in my dreams – I know one day I'll have a full beard and moustache, just like my father."
---
Photography and text: Fisnik Dobreci
---
Beyond clichés. Beyond hate. Beyond the past. 25 years after the start of the Balkans War, cafébabel Berlin's Balkans & Beyond editorial project, showcases original stories that beautifully illustrate life and politics in Bosnia, Macedonia, Croatia, Kosovo, Slovenia, Serbia, and Montenegro. It's financed by Allianz Kulturstiftung and Babel Deutschland with moral support from the Babel International network.