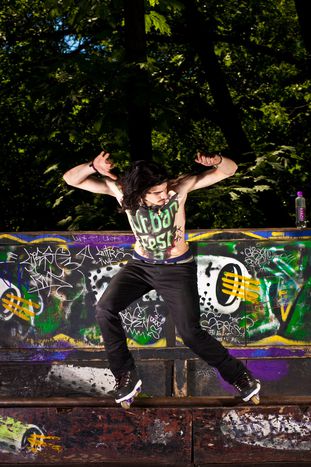 'Come to Romania': quest to brand Bucharest
Published on
Forging a skate culture, redesigning lei banknotes and offering a story to tourists, aside from the palace of parliament hotspot, the result of dictator Ceaucescu's tearing down a third of the city in communist times. These are just some of the ideas to boost the image and GDP of a crisis-riddled country
On 6 July, Romania's tourism minister Elena Udrea sported a folk outfit to the northwestern city of Satu Mare. The 36-year-old's adverts for the 'one country, so many experiences' brand in 2009 intersperse nightclub and beach volleyball scenes with images of zebras galloping in front of the palace of parliament (formerly known as the people's palace), and polyandrous women...come to Romania indeed.
In fact, it's late July which marks the official nation rebranding of Romania, thanks to around 895, 000 euros of EU funding and the brains of Barcelona-based company THR (Asesores en Turismo, Hoteleria y Recreacion, who most recently rejigged Spain's global brand positioning), and British market research company TNS. In a survey, the latter noted that only 35% of previous visitors out of the 10, 800 polled found the city 'highly or pretty attractive'. When in crisis, boost your assets - but Bucharest's lack of urban development makes rebranding the Romanian capital a challenge.
Start with Bucharest's 'non-centre'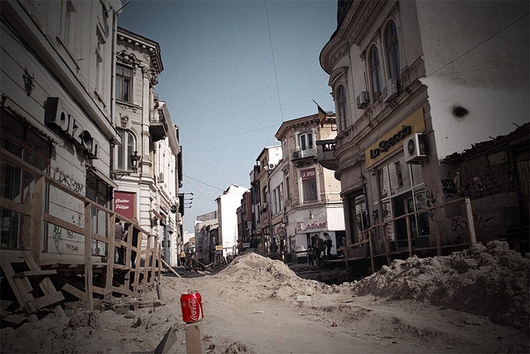 Bucharestians accept the status quo. Many identify with the 'Paris of the east' trademark that Bucharest was famed for during interwar years. Its identity crisis is trapped in its socialist inheritance - its bad roads, a threadbare old centre. In trendy Lipscani, people are served drinks in the middle of concrete-ripped streets. 'No centre means no city,' says Sorin Tranca, co-founder of Friends Advertising. Architect Justin Baroncea, 36, specifies the historical centre's problem as being its lack of plazas. Along with parks and gardens, these do 'exist' in European terms. 'But our plazas are intersections crossed by cars with green squares surrounded by traffic,' the tranquil Justin grimaces.
This distances Bucharest from having that European community feel; in Barcelona for example, people use cafe Zurich in Placa Catalunya as a meeting point. Identity here, Sorin Tranca states, is constructed out of compensating for the little access to services. 'To educate people towards a sense of community, you need a centre,' the 35-year-old says. 'The hunger to go to the centre surprises me. Tuesday evenings are full. It's so much against what this is built on, because the people don't want to walk, they don't like to bike, they want to park their car – we buy a lot of cars because we don't have many other forms of showing who we are. Going to a posh cafe is halfway to not buying a car anymore. Having a sense of belonging there might mean I bike there.'
Ryanair-Kusturica destination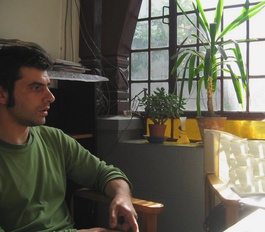 How to banish cars when no metro is available after midnight in the capital? Justin Baroncea blames the people's 'not requiring it'. He'd 'help skaters colonise the city', and he talks about how foreigners he knows have 'walked out of here thinking it's a Kusturica film.' Baroncea hails the Barcelona he left a decade ago as being a 'model for public space in the whole of Europe. We have good pieces of architecture and fragments of urbanism but no city,' he continues, as he scribbles a series of axes of the city: Airport, north. Green corridor leading in, part of a network of parks. Tiny historical centre. A flat screen of communist blocks, the gate to two Haussmannian main axes (the early 19th century Calea Victorei and Boulevard Magheru). Surrounding the centre, a historical tissue, like a garden city. A southern horseshoe dormitory of residential neighbourhoods, populated by 70% of the city's inhabitants and with no services, meaning people are forced to come back to the centre to have access.
Bucharest needs a remodelling of its physical space for its people to use it, but the authorities seem to have missed the point by focusing on residual issues. Justin claims his office's relationship with them is 'normal', but the official mentality seems rather limited. For example, none of the last four design and 'international idea' competitions (1991 - 2002) saw fruition, according to architecture professor Augustin Ioan. 'A circle of people in the private sector is needed with the dynamics to set up an alternative tourist programme, create a portfolio of innovative experiences in Bucharest, with help from outside and public support,' advises Jörn Gieschen. He is director of strategy & marketing at THR, which recently completed and handed over the six-month research into the 'Branding Romania' project.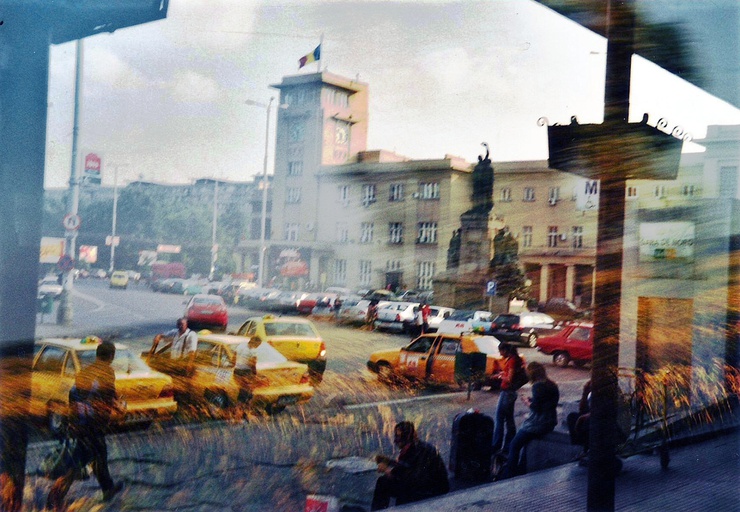 'Small islands of people are creating good things,' confirms Sandra Ecobescu. She is president of the Calea Victoriei Foundation, which organises cultural 'hidden architecture' trips for young people, tourists and expats. We escape the torrential rain to take refuge inside the nineteenth century Bucharest university. Her foundation's principle is based on the 'Ted Talks''conferences, whilst Bucharest is the inspiration and passion. Started with no funds in 2007 alongside her sister Irene on the Calea Victoriei - the main boulevard holding governmental buildings - today the thrice-daily courses for up to twenty-five people are also known for being dear. With a database of 3, 000 and a scholarship scheme for students to access events for free though, it's a success.
Make kitsch work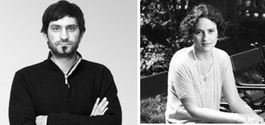 For his part, Sorin Tranca tried focusing on branding things around Romanians as part of a 2009 project for the company Patres. 'Rebrand something which is in everyone's pockets all of the time. People spending ugly money makes you unhappy,' he remarks, shuffling lei banknotes on either side of an enormous ashtray; the currency is the only one in Europe made out of polymer, introduced gradually from 1999. The Patres website calls it 'branding-with-social-impact, one of the few Romanian private initiatives to spark an open public discussion on a theme apparently reserved to the state authorities only.' Sorin is frank about the results. 'The real issue is that no-one really wants to change the product.'
Sandra also hints at the deeper problem. 'Power in Romania is a normal continuation of the power before, they are all the nieces or nephews of friends of former leaders. The city's history is not exploited at all when you have a tourism ministry promoting the people's palace.' The dictator's creation, home to the national museum of contemporary art, stands half-empty. For the passionate Sandra, it's the Romanian version of the Pyramids. 'It's kitsch, a sad place for us. It's interesting for the history of communism, but people were dying there everyday! There aren't any plaques commemorating their deaths. It's what a crazy guy can do.'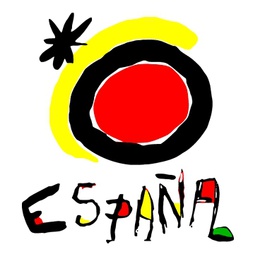 Could Bucharest start by creating a tourist office? There is apparently something by the university, but who heads to that district upon arrival in a new city? Jörn Gieschen says the city's lack of tourist attraction makes it void of 'commercial smiles' and 'kitsch experiences', unlike Paris or Barcelona, which the Romanian capital cannot compete with in beauty or events. 'This is a European metropolis where you still make unique experiences through real encounters with curious locals because they're not annoyed by the tourist factor.' He has a point; at one tobacco shop in the Parisian-styled Villacrosse Passage, a cornerstone of the city's late 19th century French influence, buying a pack of American Kents comes free with a story of how the longer sizes were used for bribes during the war.
Image: main Skater in Bucharest, June 2009 ©Prepelita Alexandru/ Flickr; Lipscani drinking district ©dororai/ Flickr; Bucharest in lomography ©HILLS GO 400/ Flickr/ jupitterg400.be/index2.htm; portraits of Sorin Tranca and Sandra Ecobescu courtesy of ©patres.eu and facebook.com;