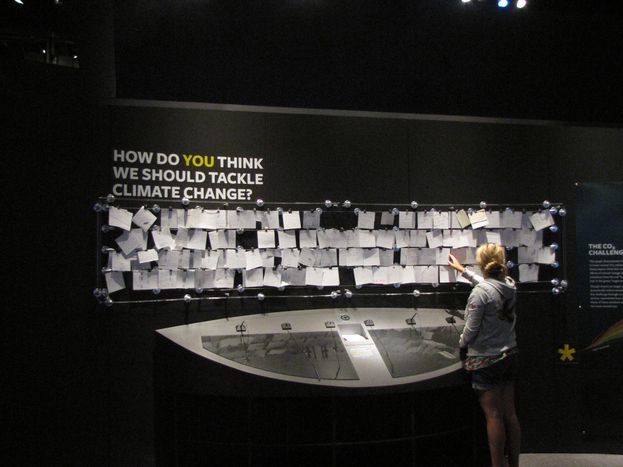 Climate Change and Energy: what is the European Union doing?
Published on
If we take in consideration the key achievements of the current energy and climate policy framework, we can assume that the EU's global fight against climate change is happening with progressive success. 
Firstly, we should take in account the 20/20/20 goals from the climate and energy package proposed by the Commission, which the three main goals for 2020 are 20% reduction in EU greenhouse gas emissions from 1990 levels, raising the share of EU energy consumption produced from renewable resources to 20% and a 20% improvement in the EU's energy efficiency. Nevertheless, the policy framework for the period up to 2030 is needed to guarantee regulatory certainty for investors and a coordinated approach among Member States. The main goals range from the achievement of a low-carbon economy, an energy system more competitive, a target of at least 27% for renewable energy and energy savings by 2030. The EU's vision and therefore its measures to tackle climate change are of extreme importance in order to ensure a sustainable development across the EU.
When it comes to think about the future, not only European but global action as well taken before 2020 will be critical to define environmental and energy policies. In order to transform its energy system and to mobilise the international community ahead of the global climate conference in Paris, the European Union must invest on renewable energies - like wind and solar power - and intelligent IT systems, which will contribute to a more sustainable management of electricity consumption whether in a domestic or in a business industrial context. "I see two major factors that will hugely influence how the marketplace of the future will look: the wide-scale roll-out of renewable and distributed power generation systems and the development of intelligent IT systems" said European Commission's Vice-President Maros Sefcovic during the World Economic Forum.
This means, for instance, Eco-design requirements for energy intensive products. Building a pan-European energy market by constructing the necessary transmission lines, pipelines and other infrastructures. Implementing the Strategic Energy Technology Plan – the EU's strategy to accelerate the development and deployment of low carbon technologies such as solar power, smart grids, and carbon capture and storage. Another step of considerable importance is the pursuit of good relations with the EU's external energy suppliers and energy transit countries, something that is currently under a "cold" process with the EU sanctions on Russia.