Cheese People: 'European' face of Russian music
Published on
From the banks of the River Volga just west of the Urals mountains, which mark the geographical border between Europe and Asia, a funky new band is making a big impact on the Russian music scene: an unsigned, energetic female-fronted quartet with a disco-punk sound. We meet backstage in Moscow
The room above an English-themed pub, a highly-sought after joint with low key decor and cheap beer, is smoky. A young Muscovite called Gleb, manager of a group called Cheese People, leads me to a cosy backstage area. The group members and a few photographers lounge around on a couple of old sofas, looking slightly dishevelled. 'We missed our train [to the airport] from Krasnoyarsk yesterday,' explains Sergey, the bassist; Krasnoyarsk is in western Siberia, over 4000km from Moscow. 'We had three hours between the end of the gig to get to the station and we still managed to miss it! We had to fly to Moscow this morning.'
The band's first performance outside of their native Samara was in 2007. Since then, they have played almost 100 gigs, mostly in Russia, but also in Finland, Poland, Georgia, Belarus, Estonia and Lithuania. 'We avoid the far eastern part of Russia because flights are too expensive and the train takes too long,' they say. Touring seems to be far from glamorous. Cheese People always travel by the cheapest possible means, which usually ends up meaning the train. 'We dream of buying a van someday and travelling in Russia with it, but we can't afford it.' Nor is it just a question of money; the roads in Russia are so bad that train travel is generally the most reliable way for anyone to get around.
Russia vs Belarus music
The band dismiss my idea that the Russian music scene is going to hit Europe soon. 'We don't listen to Russian music,' says Sergey, 'so it's unlikely that people in Europe would. Anyway, we're not like other Russian groups. We're a Russian group with European orientation.' Cheese People describe Russian music as dull and unoriginal, citing their influences as coming from abroad. 'James Brown, Red Hot Chilli Peppers, the Prodigy, Jamiroquai - they've had the biggest impact on our music.' Is this a reason why the band sing in English? 'Yeah, I can't sing in Russian. It's ugly,' replies lead singer Olya, who is sporting a straight-cut indie fringe and skinny jeans.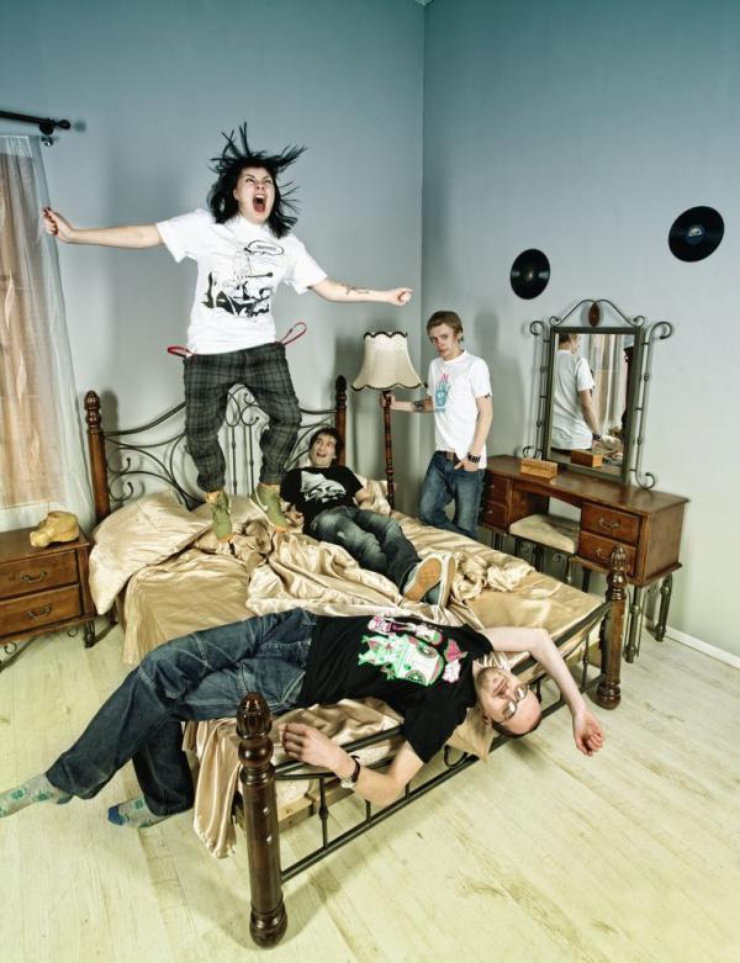 Instead, the band point to west of the border, to Russian-speaking Belarus, where the group say that the alternative music scene is thriving. 'The Belarusian scene is much more original and the artists can play well; that's very important,' drummer Mikhail explains. He adds that censorship in Belarus forces artists to be more creative; theatre and folk influences make the music more interesting. Belarusian groups, unlike bands from the EU, can tour Russia without visas, so musical ties between the two countries are strong.
Free downloads in Russia
Cheese People are not signed to a record label and their music is home produced. Over to manager Gleb, who explains that the situation is the same with all non-mainstream Russian bands. 'I always say that today there is no sense to be 'signed' to any label,' he says. 'The people who work at Russian record labels are usually forty or over. They don't understand the 'spirit of the game'. They work very slowly and just don't get how to sell music.'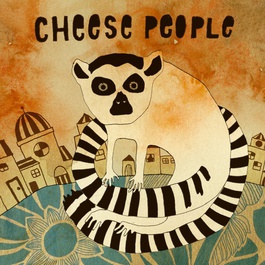 The band's latest album Well, Well, Well came out in April, and is available for free download. In Russia, allowing free downloads is neither progressive nor generous, but an act of necessity. Piracy is so widespread and unchecked that even the major artists can't make a profit from record sales. 'If you want to earn a buck, you have to play a lot live shows,' says Gleb. Booking requests require promotion so offering free downloads helps to generate money in the long run. Social networking sites, especially MySpace, have helped bring in the fans, as has advertising. For example, Cheese People songs have featured in adverts for mobile phones, chocolate, and even a Mexican energy drink. After the interview, we hang around to see the gig. The crowd is pumped and Cheese People play their catchy tunes with passion and energy. You'd never guess they travelled 4000km to get here this morning. After Moscow, the band go back east again to Ulyanovsk (700km) and then on to Kazan (165km) in the Urals.
Catch Cheese People at Kubana, an alternative music festival on the Black Sea, in August. If you're in Moscow in July, the band also recommend Afisha Picnic, an open air day-long event in a park 
Download Cheese People's latest album, Well Well Well, for free 
Image: ©official myspace Cheese People