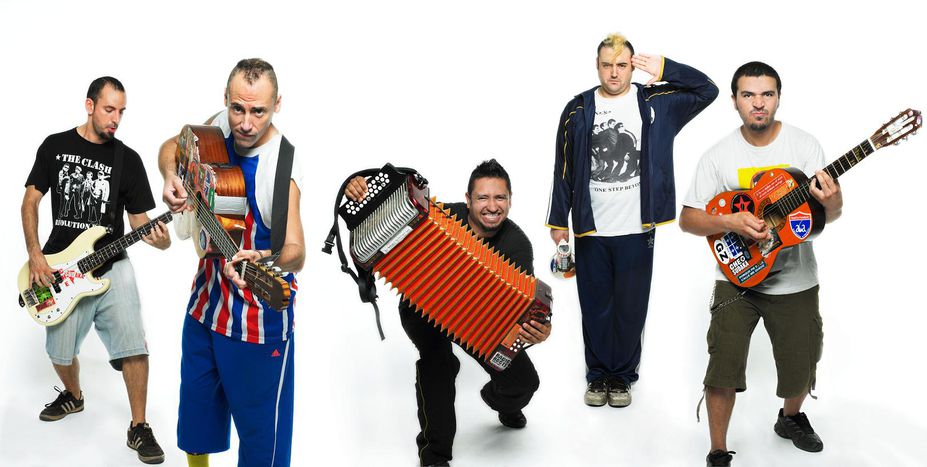 Che Sudaka: 'Barcelona was what it was and, sadly, is not anymore'
Published on
Translation by:
victor escandell
This is the story of a six-piece Barcelona-based band composed entirely of South Americans. We chart their journey from illegal street buskers to successful European band in Paris
The gig finishes because it has to finish, because this is a music festival - the Solidays in Paris - and there are other bands after them and a schedule to meet. But after more than an hour dancing to the hybrid rhythm of Che Sudaka - a name which refers to the Spanish continental insult for South Americans ('Hey, Sudaka!') - people feel like they want more. We meet Leo and Kacha, the two Argentinean brothers in the band, soon after they step offstage, have sold some CDs and gotten informed about the Germany vs. England world cup football result, which took place while they were onstage. They bring us water. Kacha, lead vocalist as well as the member in charge of the loudspeaker, really feels like having a beer, and it doesn't take him long to get one.
Illegal band
So how do a group of illegal Argentinean and Colombian emigrants meet in Spain before ending up putting together a band? 'It could only happen in Barcelona,' explains Leo, one of the guitarists and singers. 'You find so many people in the Gothic quarter (the Barrio Gótico in the city centre), who are busking, playing music, living and going on the road.' That's how this band was born, and they now count four albums to their name, the most recent of which was released in 2009 (Tudo é Possible, or 'Everything Is Possible'). 'We all had done something in our original countries, and we've stuck with popular folklore.'
'Onstage you play more calmly; you don't have to try to earn people's money'
Things have changed since those days in 2002. Busking has given way to the stages, although, as the boys point out, the spirit has not changed. 'There is a surprise factor in busking. In music festivals you know what you have to do, but we're never going to lose the energy we acquired during those days. Not everything is how it looks. Sometimes you have a better time in the streets than in a music festival and vice versa: when you're busking you have the concern that the police may show up and confiscate your instruments, as is happening now in Barcelona. Onstage you play more calmly; you don't have to try to earn people's money.'
Streets as a stage
It's an issue concerning all musicians and which isn't restricted to the Spanish city which took Leo and Kacha in; it's getting more and more difficult to play in public spaces. 'It was the only job we could do when we arrived because we had neither money nor documents. It was also the only thing we knew how to do,' points out Leo. That was how one day while performing, someone approached them and asked them if they wanted to record an album. They subsequently spent a year and a half on it because 'there was no rush'. Suddenly, it looked like things weren't so difficult after all. 'I spent a few years in Argentina with my band trying to record. We didn't have the resources. Over here someone who sees you busking approaches you and asks you if you want to record. All I had to do is go out there! That was all! laughs Leo. 'And swap country!' jokes Kacha. He points out that busking is not the same everywhere. 'In Argentina, at least in Mar de Plata (in the Buenos Aires province - ed), you could hear comments from generally old people calling us lazy, dirty hippies. We got used to that. However when we came to Barcelona people applauded us, gave us coins and it was possible to make a living from busking. People respect you as a musician.'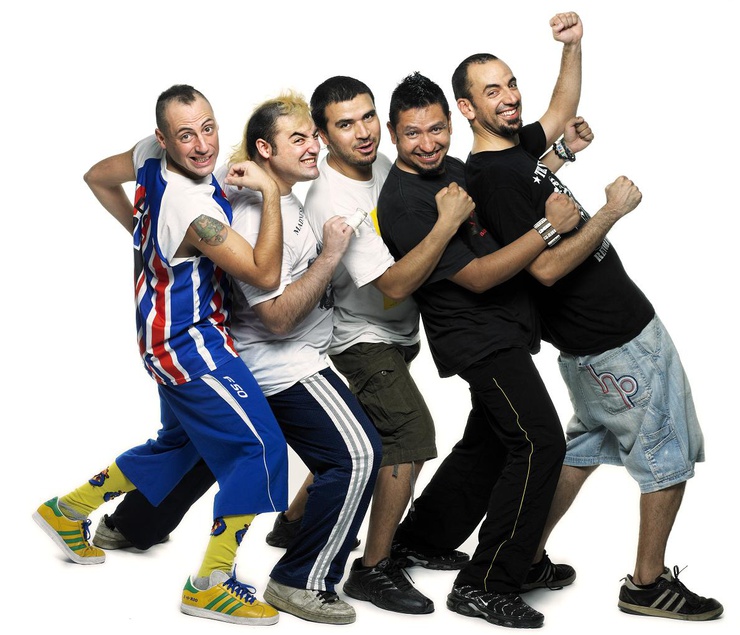 But it looks like those days are gone. 'These days you're not allowed to play on the streets without a permit. Anyone who doesn't have one is seen as a delinquent. If you don't have that piece of paper, you can go to prison for playing a guitar. That's quite unfair but it's happening in Barcelona, the city we fell in love with. It must be because artists and musicians in general are born free spirits and they can't live in any other way. Apparently, governments don't want free spirits. They make things more difficult for artists. Barcelona was what it was and, sadly, is not anymore: but we will have Berlin, Zurich or London,' says Kacha. He knows what he is talking about, as the band have travelled around Europe from gig to gig over the last few years, applying for an entry visa in every country for the Colombian members (it's not required for Argentineans). Only keyboard player Cheko has Spanish citizenship, and even that only recently. Che Sudaka's latest album title refers to this. 'Beyond politics, we're simple human beings. Sometimes human beings influence other other human beings. So who is the world relying on? Maybe it's on a human being like you, but they make you believe the opposite. Politics is just another label, like 'music' or 'journalism',' says Kacha.
We have to get finished with the chat because, remember, this is a music festival and there are other interviews to be done. Plus, Argentina is playing in a few hours. We say our goodbyes. 'At the end of the day this is bread and games, as the Latin saying goes ('pan y circo'). Governments need bread and games and to keep people amused. Unfortunately it's like that. In the games, we are the naughty clowns,' sums up Kacha. See you in the next prank, then.
Catch Che Sudaka in Barcelona on 9 November and Madrid on 19 November
Images: ©Che Sudaka/ video ©CheSudakaStyle/ Youtube
Translated from Che Sudaka: "Los gobiernos no quieren gente libre y los artistas lo somos"