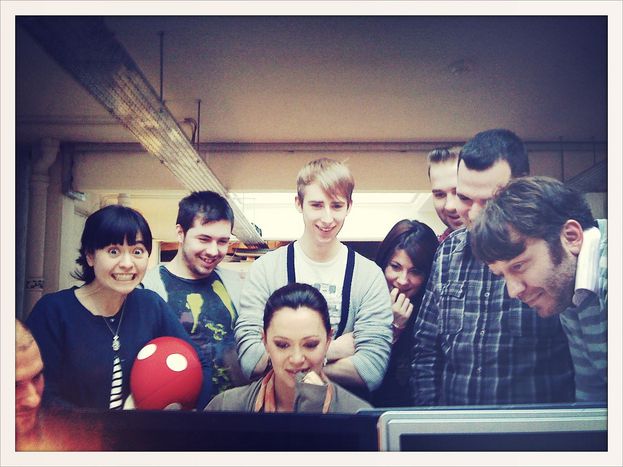 Chatroulette: Sodom and Gomorrah of web
Published on
'While you're still young, test your strengths and practice in that which appears pointless and seems like pure verbiage to the common man. Without it, the truth will escape you,' Plato tells us in his famous dialogue Parmenides. The adage provides enough strength and reason to dive into the latest internet communications buzz. Two months on, we test it for you
Is it a tool for perversionor for worldwide cultural integration? Opinions differ on the Russian roulette of online chatting: your webcam connects you to someone else's - if you don't like them, you hit the button to get the next webcam. It attracts as many hardcore devotees as eccentrics of all kinds. The creator of Chatroulette, Andrei Ternovskiy, is a 17-year-old student from Moscow. He- seems to have been overwhelmed by the reach the site has achieved.
Chatroulette: universal personal directory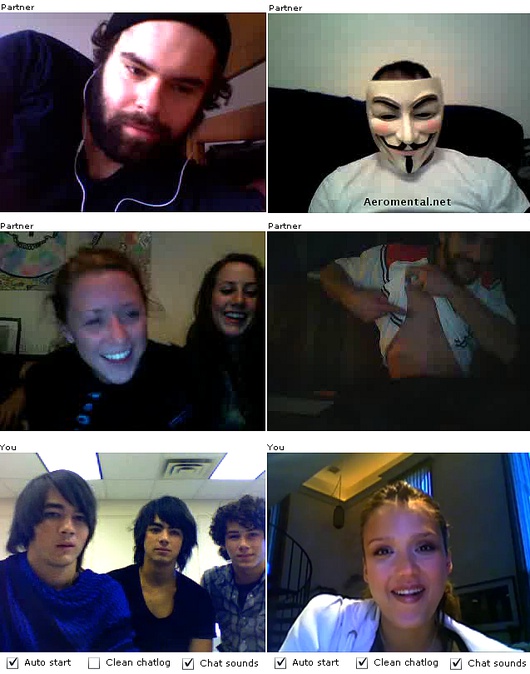 Nothing is forbidden here. There are no limits: it's a space where each individual is his or her own keeper, and the reigning master is Juvenal (a satirical poet of ancient Rome, who once asked 'who watches the watchmen?'). The site was launched in November 2009 and had 500, 000 users per day by February 2010. The only weapon against any kind of deviance is the use of a 'report' button, which ostracises the guilty person for ten minutes. As any upholder of justice has only a small chance of several hundreds-to-one of coming across the punished individual again, the application of this virtual form of repression is risk-free and has a more or less immediate effect. But let's leave aside the police-surveillance aspect of the journey and look a little deeper at the people of Chatroulette as they appeared to this first-time user. It was curious to watch a sample of the world's population, in all its heterogeneity, getting hooked on the first smile, the first sign of sympathy or aggression they came across.
The true nature of Man is present, with his vices, his beauty and his passions. Aristotle teaches us that to give a definition of a being is to give its type and its specific difference. The Greek philosopher would have been delighted. Here, each being has a few seconds to show who he or she really is or would like to be, whilst fearing a cut-off from the button which would exclude them from our screen. Each has their own style: the beautiful girl puts on her make-up, wanting to let us appreciate her charms, the delinquent shamelessly devotes his time to vice in a public square, and the intellectual or artist searches for a disciple or master to transmit or enrich his knowledge.
Nerds have fun
But when an innocent face appears, you wonder, how will it react to such a display of unrestrained vice? Admittedly, on Chatroulette the tendency towards stimulation is quite rampaging. Male users exhibit their family jewels as regularly as their faces. The site – which many see as a descendant of Omegle, an anonymous chatroom popular with internet nerds - certainly seems to incite different extremes of behaviour. And yet, it works. Perhaps the nerds, internet fanatics used to testing out the latest virtual social platforms, are becoming more and more influential. In any case, Chatroulette's success says a lot about the tastes which are bringing people together here. 'Chatroulette breaks down all the barriers in terms of digital individuals' weirdo ways,' writes French blogger abstrait-concrete.
Male users exhibit their family jewels as regularly as their faces
Thankfully, beauty and passion are to be found, or at least I was lucky enough to encounter them. Beauty was revealed to me through the miscegenation evident in this fragment of society which went by on my screen - the only common feature was a smile. Passion shone through in the ardour with which many people shared their artistic talents: the young guitarist who let his fingers move freely over the fret board, the painter who showed off his work with great pride. These things can be shared without requiring the use of language, by creating a simple human-to-human link, an exchange free of ulterior motives in most cases. It remains to be seen what place this sharing and communication will find, and if these elements will fall victim to the proliferation of vice.
Images: ©birdsigh; screenshots of Chatroulette: ©Daniel Semper/ Flickr
Translated from Chatroulette, la Sodome et Gomorrhe du Web