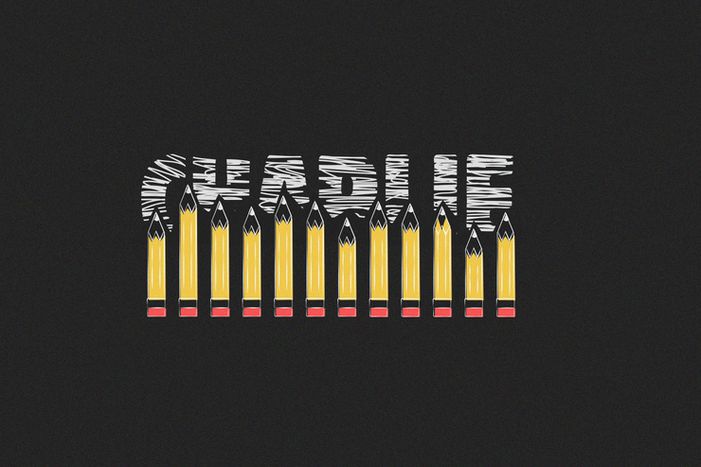 Charlie Hebdo in Libération's Offices: "So, On to the Next Issue?" 
Published on
Translation by:
Kath Burns
On Friday, Charlie Hebdo's surviving journalists went back to work and, with their thoughts on the dead and wounded, they set to work on Wednesday's issue.
In total, Charlie Hebdo's editorial meeting lasted more than three hours. On this particular Friday morning, they had to discuss not only page layouts, topics and deadlines, but also the dead, the wounded, tributes to be paid and funeral services. The room where Libération – which is often simply known as Libé in France – usually holds its daily meetings is being used by survivors of the attack on the satirical weekly magazine. The room, into which light floods from one side through a large round window, is at once overheated and exposed to the elements, with the window left open for cigarette smoke to escape.
Computers lent by the Le Monde group are set up on a large round table, and sat around it are Willem, Luz, Coco, Babouse, Sigolène Vinson, Antonio Fischetti, Zineb El Rhazoui, Laurent Léger…More than 25 people in total – some ashen-faced or puffy eyed, and all either associates, collaborators or part of the magazine's core team – are there to prepare the next issue of Charlie Hebdo. It will be published next Wednesday, with one million copies due to be printed, which is 20 times its usual print run. 
"I've been able to see everyone in hospital." That's how Gérard Biard, Charlie's new editor-in-chief, begins the meeting. "Riss (one of the magazine's surviving cartoonists – Ed.) was hit in his right shoulder, but it didn't touch the nerve. He's obviously very unwell. The first thing he said was that he wasn't sure we would be able to keep going with the magazine." Fabrice Nicolino, who was hit several times in the attack, "is doing better", although he is "clearly suffering a lot". Patrick Pelloux, who is both an A & E doctor and a columnist at Charlie, was able to explain the jaw wound of another victim, Philippe Lançon, a journalist working for both Charlie and Libé. The magazine's web editor, Simon Fieschi, is in an "induced coma". One young woman breaks down. Gérard Biard comforts her by saying, "You shouldn't feel guilty!" Everyone silently nods in agreement. The woman crying is Sigolène Vinson, a journalist who was present at the editorial meeting during Wednesday's dramatic events, but was spared by the attackers.
Biard turns to the subject of those who died. How should the funerals be organised? And what about a national tribute? What music should be played? Surely no national flags. "There can't be any symbolism that they, themselves, would have hated," says someone sitting at the table. "People who drew little figures have been killed. No flags. We need to remember the simplicity of these people and their work. Our friends are dead, but we're not going to showcase them to the public." Everyone agrees.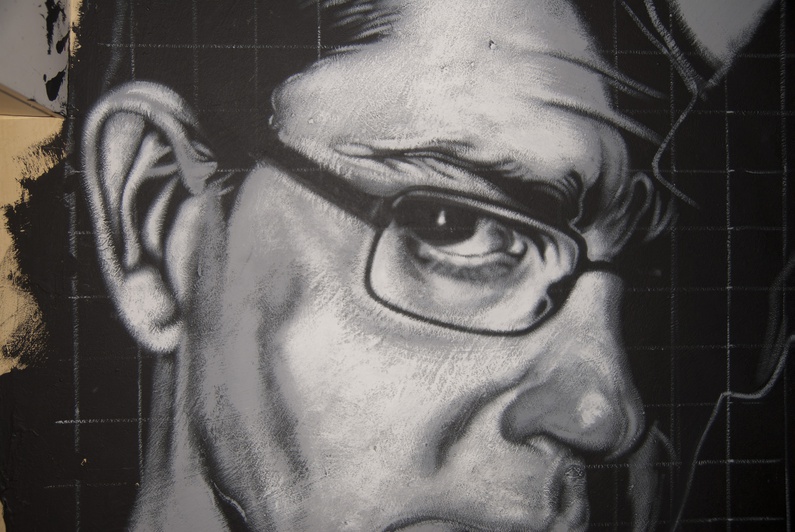 Subscription requests come flooding in
One of the journalists explains that a fund which was set up spontaneously online by unknown people has already collected €98,000 in under 24 hours. Charlie's survivors have been inundated with subscription requests, which they aren't able to deal with at the moment. However, they should soon receive help from the Lagardère group to handle it. Charlie Hebdo's lawyer, Richard Malka, begins to speak: "Money is coming in from everywhere for support, premises, staff and to help us manage all the requests." Christophe Thévenet, another of the magazine's lawyers, adds: "We've had support from a lot of the media. There are donations – €250,000 from the Press and Pluralism association, €1 million pledged by Fleur Pellerin… Charlie will have money like never before!" It's something that the lawyer knows a fair bit about, since he created the magazine's articles of association and organises the company's general meetings. In the past few months, the company had been forced to ask for donations in an attempt to replenish its diminishing funds. 
"So, on to the next issue?" asks Gérard Biard, who is visibly keen to get started on it. "What should we put in it?" "I dunno, what's been in the news?" asks Patrick Pelloux. Nervous laughter breaks out. Biard continues: "I'd argue for doing a 'normal' issue, so that the readers can recognise Charlie. Not even an exceptional issue." "And not even a bad one!" says someone at the table. Some suggest leaving blank spaces where those who died on Wednesday were due to write or draw. In the end, the team decides against it. "I don't want there to be a visible blank space," argues Gérard Biard. "They all have to be there, on each page. And Mustapha, too." Mustapha Ourrad, the magazine's copy editor, is one of the long list of people dead in Wednesday's attack. "So make sure you leave in my mistakes!" jokes Patrick Pelloux and others.
"Hey, Fidel Castro's dead!" shouts Luz, putting both middle fingers up, after reading the news (which was quickly refuted) on his phone. Reporter Laurent Léger tries to refocus the discussion on the magazine: "I don't think we should write obituaries. We're not going to do a 'tributes' issue." The editorial team discuss what the content should be. "I hope that people will stop calling us hard-line secularists and stop saying 'Yes, but' when it comes to freedom of expression," says Gérard Biard. "I think it's also fair to say that we've been very alone, these last few years," adds Laurent Léger. "This issue also has to talk about what happens after all this," says Luz. "And convey the message that we're alive!" says Corinne Rey. "And that we're not putting the criticism of religion to one side," says Richard Malka. 
Charlie Hebdo is a curious magazine. It doesn't really have columns as such, but rather "spaces" allocated to certain authors or cartoonists. The team decides to find previously unpublished work to fill the spaces belonging to the deceased. The issue, which will be available to buy from Wednesday, will therefore feature work by Charb, Cabu, Wolinski, Honoré… During the team's discussions, there is occasional sobbing from around the room, as if small fires were igniting, only to then be extinguished in the arms of the person next to them. Hands are held and tearful gazes exchanged. 
Richard Malka clears his throat: "Manuel Valls has just entered the building." Some of the team sigh, while others scatter or chat amongst themselves. Valls, France's Prime Minister, is accompanied by Fleur Pellerin – Minister of Culture and Communication – who is sporting a "Je Suis Charlie" sticker on her chest. Following Valls is a horde of journalists, assistants and communications people. The Prime Minister comes to shake the hands of those present at the meeting, and reveals some of the details about the siege under way in Dammartin-en-Goële – "We've trapped two assassins" – before wishing the team "a great deal of courage". 
Biard ventures on: "Ok, are the journalists gone now? Are the Ministers gone? So what are we doing for page 16?" But his question is somewhat lost amid the noise of coke cans being opened, pains au chocolat being nibbled at, tears being stifled and police sirens outside. From his corner of the room, Patrick Pelloux laughs: "This is a proper editorial meeting – a shambles. We're getting off to a good start!"
This text was initially published in Libération, which had the excellent idea of leaving the text to Creative Commons so that it could be published via other media. We thank them for that. 
Translated from Charlie à Libération : « Bon, on fait le journal ? »