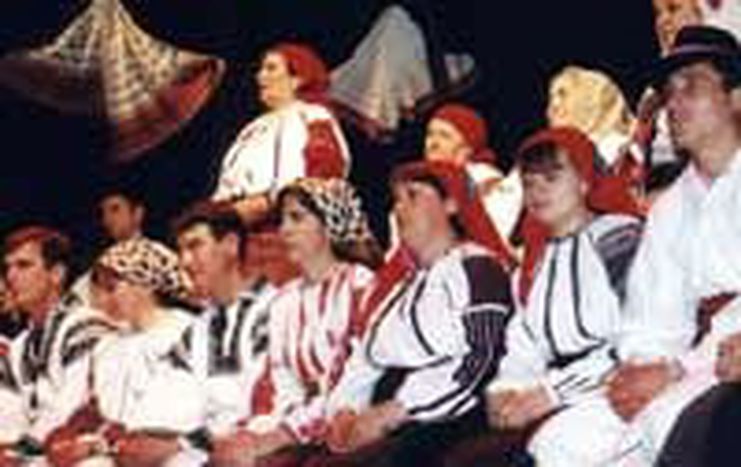 Celebrating minority cultures
Published on
The recent revival in interest in minorities has given rise to festivals such as that of the Csángó people, the Hungarian minority in Moldavia. Go and join them in the colourful celebration of their history.
The assimilation and decrease in number of ethnic Hungarians living outside Hungary's borders inspired two young Hungarian dancers to establish a festival to present the traditions of minorities and ethnic groups living in the Carpathian Basin. The original idea was to preserve and revive the very old and rich culture of the Moldavian Csángós, the Hungarian-speaking population living in present-day Romania. Today, the Csángó population consists of around 250,000 people, who have survived a number of vicissitudes during the last centuries, including the cruel dictatorship of Ceausescu.
Going global
2005 marks the fifteenth year of the Csángó Festival, held in Jászberény, a small town 80 kilometres east of the Hungarian capital Budapest. The scope of the festival has become distinctly more international since its humble beginnings, with groups from Georgia, Finland, Macedonia, Portugal, Slovenia, Spain and Wales having already taken part in the culturally colourful programmes. During the course of the festival, hundreds of dancers and musicians from all around Europe come together to present and celebrate cultural diversity, to exchange views about the situation of minorities, to discuss their everyday problems and, last but not least, to make friends.
Alongside the concerts and shows there are traditional dance classes, handicraft workshops and exhibitions that are arranged to great joy of both the participants and the thousands of visitors. The organisers have announced that this year, as well as groups from Hungary and its environs, performers from Poland, Turkey, Serbia-Montenegro, France (Bretagne) and even Colombia will be donning their traditional costumes and putting on folk dancing shows. This year's concerts also promise to be interesting, with the Boban Markovic Orcestar and the well-known Szászcsávás Band taking part in the international fiesta.
Besides passing on universal cultural values, the festival itself is also a great chance to make new friendships and have fun. The international language of music and dance, the special feature of ethnic traditions, the lively atmosphere and the smiling faces make me visit Jászberény each year.
15th Csángó Festival
Jászberény, Hungary
4 to 9 August, 2005