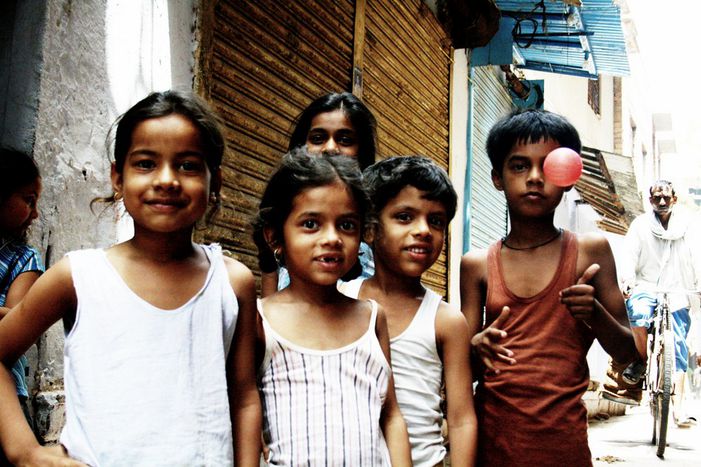 Capturing India At an Angle: Photo Gallery
Published on
How to cap­ture India, the coun­try which has in­nu­mer­able times been ex­posed to vo­ra­cious pho­tog­ra­phers' lenses? The colour­ful chaos be­tween Kash­mir and Kanyaku­mari is very prob­a­bly the only coun­try in the world where tak­ing a good photo is dead easy – but also in­cred­i­bly hard. Take a look at India from a dif­fer­ent angle.  
When Louise Neer­voort and I met on a hot Goan night in 2011, I no­ticed her gor­geous scarf – and her cam­era. Three years later, some of the im­ages she cap­tured on that trip are scat­tered all over cur­ry­power, lend­ing vi­sual acu­men to var­i­ous texts about one of the most en­tic­ing, be­wil­der­ing and stun­ning coun­tries in the world.
This time, how­ever, it will be only pho­tos. It is still India, but have you seen it quite like this be­fore?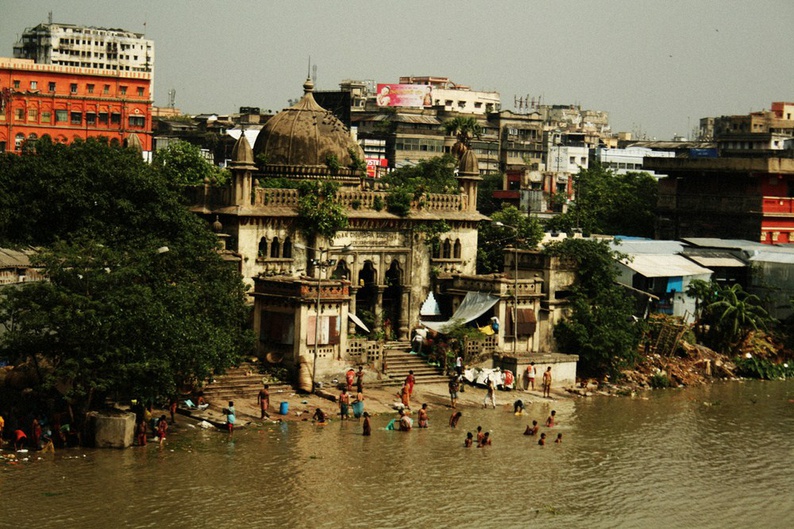 On the banks of the river Howrah, which oozes in and out of the urban sprawl that is Kolkatta, the in­hab­i­tants of this for­mer cap­i­tal city rub shoul­ders in the steam­ing heat. Rit­ual cleans­ing fuses with basic needs as bath­rooms with run­ning water are still un­com­mon in the poorer quar­ters.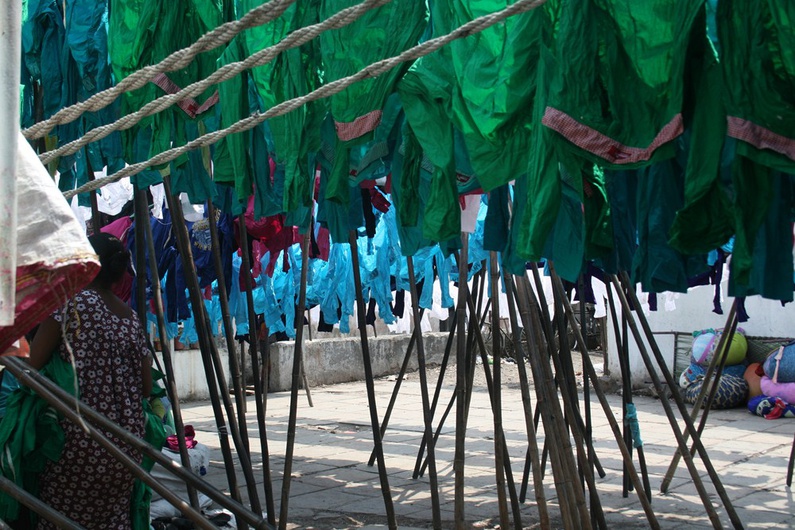 India is all about reds and yel­lows and saf­frons – or so you might think. No rea­son to over­look the mil­lion shades of blue and green and azure and turquoise in which the In­dian Ocean takes over the land, its wa­ters wash­ing right up the peo­ple's bod­ies and into their shirts, as seen at Ma­ha­laxmi Dhobi Ghat in Mum­bai.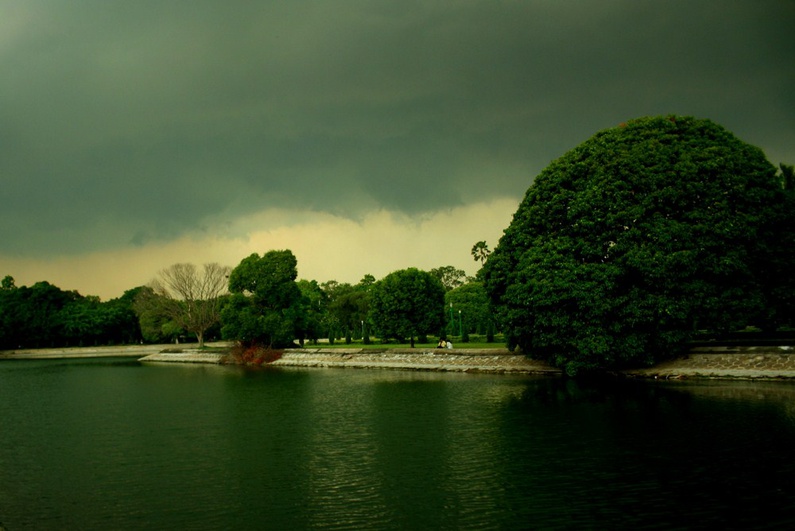 Al­though India is known as the coun­try of burnt plains, you will spot the oc­ca­sional lush spot with green lawns and trees in full leaf. This darkly-coloured idyll stretches out around Vic­to­ria Memo­r­ial in Kolkatta's city cen­tre.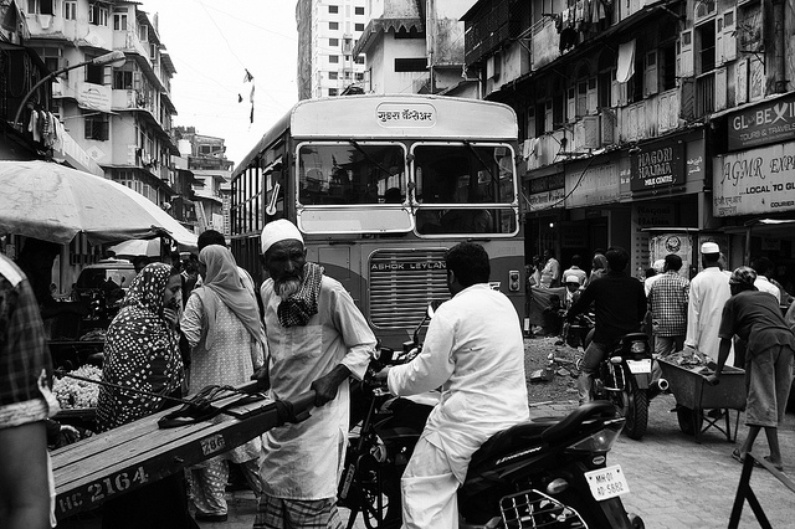 Where lies the essence of Asia? Possibly in its mer­can­tile cen­tre, the bazaar. As any other megac­ity, Mum­bai sports thou­sands of those teem­ing lit­tle squares where you can sell, buy or ex­change almost any­thing. More fas­ci­nat­ing though, be­cause less ex­plored, are the fringes of these mer­can­tile hotspots: you can only just catch the bazaar's quiet rumble while street traf­fic al­ready gives in to a slower, more am­bling pace. Here, fruit mer­chants and chai ven­dors haven't set up stall yet, but you can al­ready smell the spices, the wax, the fried sweets and the motor oil.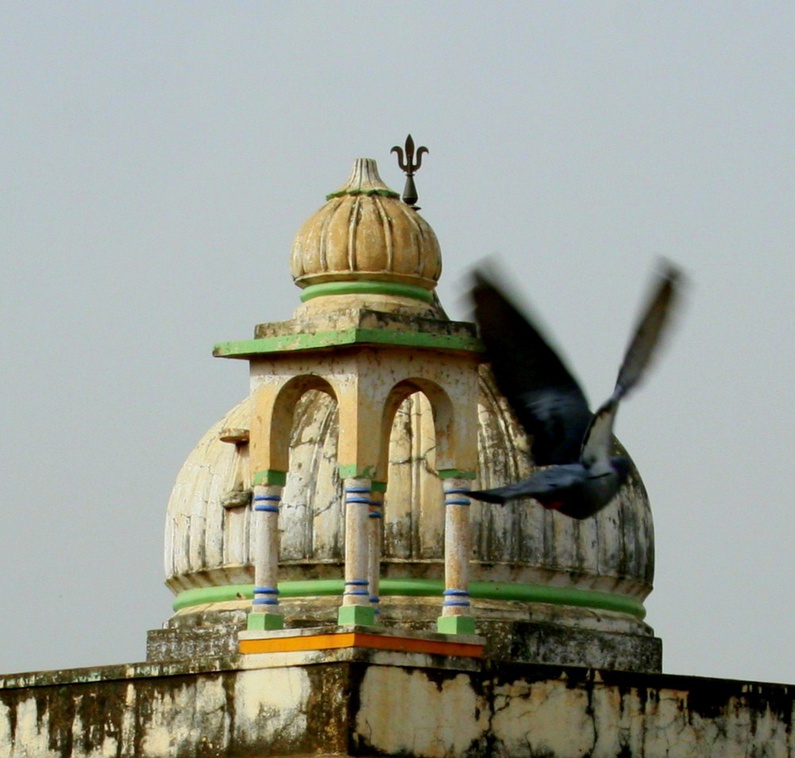 Stone, moss and a lit­tle bit of air: most build­ings in the White City of Pushkar seem to be made out of plas­ter, dec­o­rated in pas­tel shades of yel­low and green. While the earth is red and the sky lavender blue, com­mon pi­geons love the dry and sandy air of Ra­jasthan.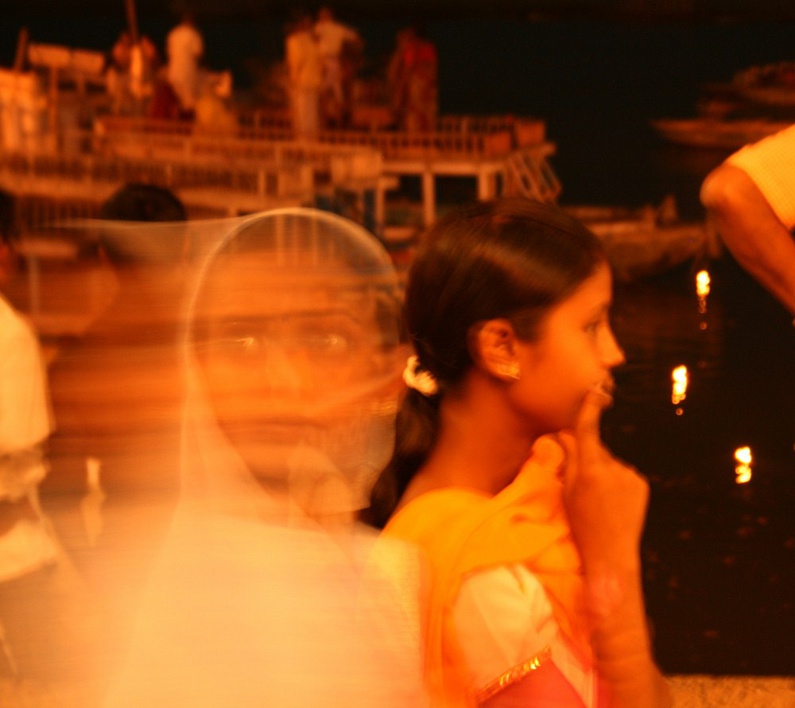 How­ever de­praved and com­mer­cialised Varanasi may have be­come, peo­ple are still in awe at the bare men­tion of its holy name. Bur­geon­ing with thriv­ing mer­chants, con­niv­ing brah­mins, hawk­ing street chil­dren and starv­ing dogs, many of its nooks and cran­nies re­main un­ex­plored: room for all kinds of ghosts and spir­its which can only be dis­tin­guished from real peo­ple be­cause of their backwards pointing feet.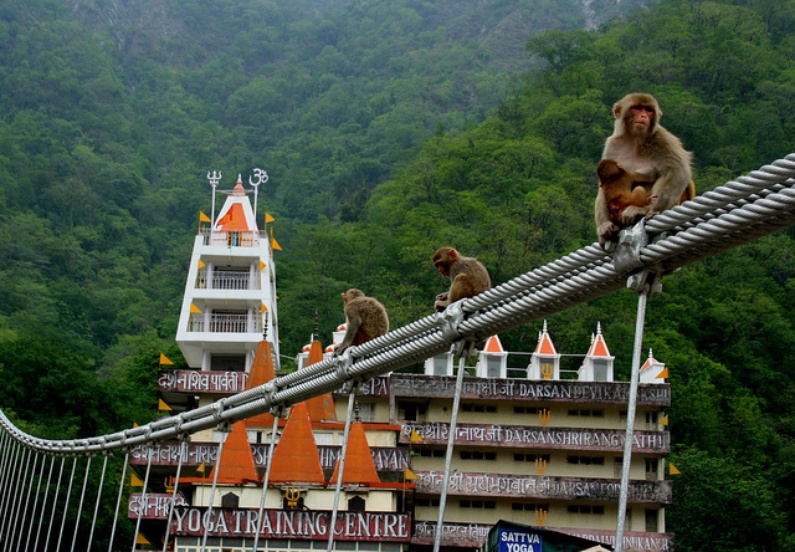 India is home to 26 dif­fer­ent species of mon­keys, the macaques being among the more vi­cious ones. Pry­ing on pil­grims, mer­chants and tourists who cross the river Ganga in Rishikesh, car­ry­ing fruit or flow­ers, these mon­keys enjoy spec­tac­u­lar views and a healthy diet.
All pho­tographs by Louise Neer­voort. Louise was born in Syd­ney, but now lives and works in Lon­don.