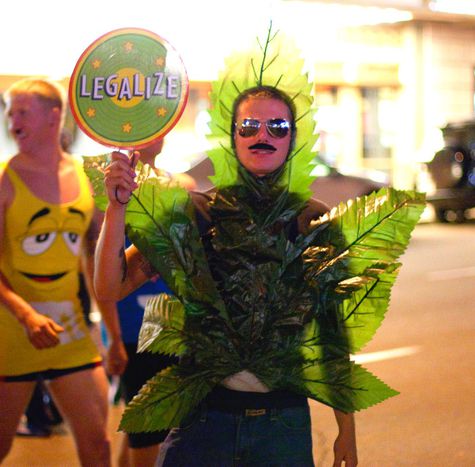 Cannabis legalisation: shopping for reality in Vienna
Published on
The Austrian capital has one 'head shop' for 100, 000 residents. It's perfect for cannabis amateurs, especially as the business is now commercial and legal, though smoking it in public is still not legal
16 minutes chrono, and not one more! In Vienna, you've barely left the airport before the city airport train (CAT) deposits you effortlessly right into the centre of town. After, it is no more inconvenient to direct oneself to Mariahilfer Strasse, the largest shopping street in Vienna, where any unsuspecting tourist may then find themselves nose-to-nose with City Grow. At 400m2, it is the largest shop of its kind in the heart of the Austrian capital; in this emporium it is cannabis plants and their paraphernalia that await sale. Yet on the southern peripheries of Vienna waits another surprise on a whole other scale. The 2000m2 gigantesque warehouse of Grow City markets itself openly and legally as the largest 'grow centre' on the European continent.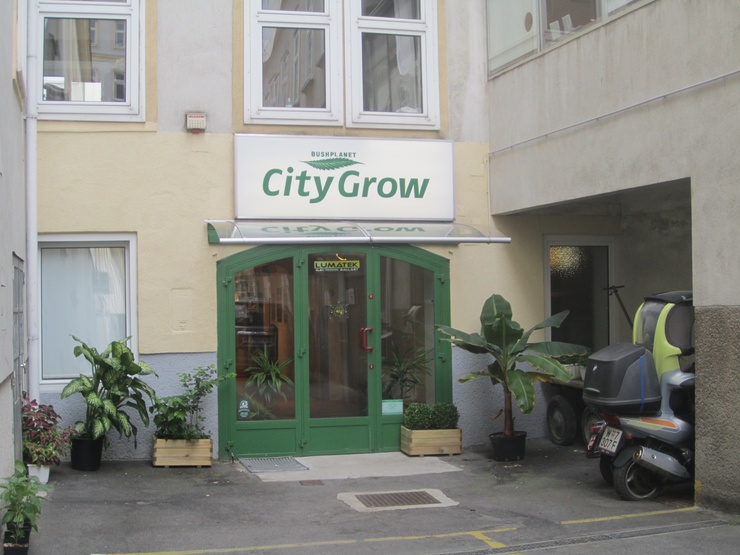 Viennese can grow their own cannabis plants
The scene is now set. Welcome to the premises of the Bushplanet group. Established in Vienna in 1997,  this company has provided the amateur grower with a complete arsenal of gadgets needed for cannabis cultivation for over fourteen years. Growboxes, electrical components, high and low energy light bulbs, reflectors, controllers and lighting systems, reflective films, fans, activated charcoal filters, silencers, odour neutralisers, humidifiers, greenhouses, pots, irrigation systems, garden tools, trimmers, compost, fertilisers, nutrients, additives, manures; all amassed in a catalogue that runs to 55 pages. It's all certainly state-of-the-art equipment, but it is very definitely not drugs. We must not misunderstand the situation - Vienna has not suddenly become New Amsterdam, and we mustn't confuse the Netherland's famous coffee shops with the Austrian Head & Growshop. Bushplanet furnish all the necessary equipment and the plants, but there are definitely no flowers to be seen, and the devil lies in this subtle detail. As one of the employees promptly confirms, 'In Austria, it is absolutely illegal to fabricate drugs. But if, in your own home, you are merely in possession of a hundred plants, and you can explain why, it is entirely legitimate. Finding a valid justification, in keeping with the Austrian laws, will not necessarily be that easy, but it is not illegal to be in possession of plants in your own home. If you can prove to a judge that you own the plants without having the intention to smoke them, you cannot be touched.'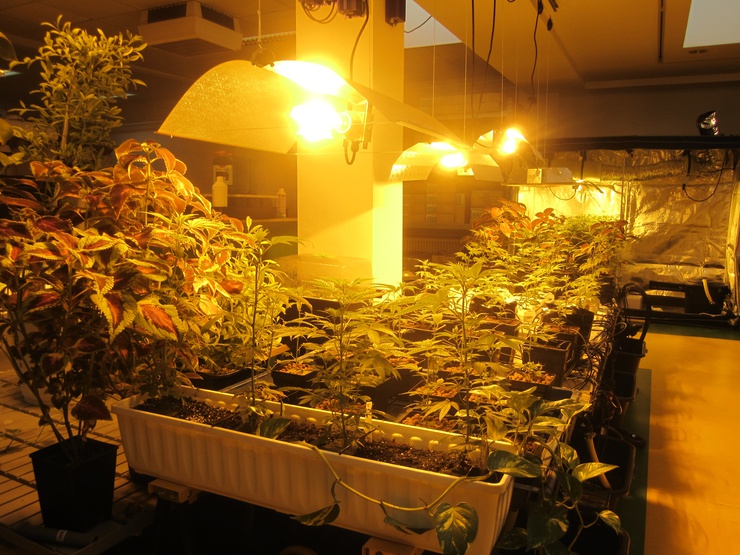 There are around twenty shops of this kind spread throughout Vienna. The city may have two million inhabitants, but the market is nearing saturation. 'If you are starting your business today,' continues our source, 'you need to prove your creativity. If you want to stand out, you will need to put in considerable effort and you will have to be brave. In this business, success isn't just there for the taking.'
Not naughty as Spice
What about the relationship between these shops and the law? 'At the beginning, the police gave us a lot of attention: frequent inspections, destruction of plants, court cases - it really wasn't easy. Now, we cooperate more easily. They have understood that what we do is not illegal and we have shown them that we are a responsible company. Take for example Spice, a synthetic form of cannabis. A few years ago we refused to sell this product in our shops and a lot of customers didn't understand our reasons. Eventually we were proved right because Spice is now illegal. We aren't just out to make money, there is real thought behind our actions. And our business will continue to prosper so long as we don't push our luck.' The proof of this can be found in the free access the Viennese now have to all the necessary equipment for growing cannabis plants.
'Three grandmothers wanted to grow cannabis in their garden and on their balcony'
Two questions spring to mind. Is cannabis now readily available on the streets? Can we construct a profile for the typical marijuana user? The answer to the latter comes without hesitation. 'Since I started working at Bushplanet I can safely say that it has only become harder to sketch a photofit of a typical customer,' testifies a shop worker in his twenties. 'To our great surprise we recently had three grandmothers come to the shop - they wanted to grow cannabis in their garden and on their balcony. They were very interested in our products and they didn't once give the impression that they were there on behalf of their grandchildren. Maybe they were part of the hippy movement in the sixties? We'll never know, but why not? Businessmen also make up many of our customers. Our clients are not dealers, just simple users who grow and control their own use.'
We draw this short article to a close with our sources' unsurprising and unanimous call for complete legalisation of cannabis. The primary reason given is that of recapturing a little personal liberty - we need not overly fear the inevitable increase in cannabis use, as in their opinion it would stabilise with time. The secondary reason is that of legally controlling the quality of the marijuana available, and moreover putting an end to all the illicit activity related to the world of cannabis. 'As it is, the situation allows a minority of people and businesses to become richer,' state the interviewees. 'A complete legalisation of cannabis would entail significant financial losses, both for the traffickers and for the law enforcers. Unfortunately, there lies the reason that we cannot envisage any imminent change in either the Austrian or the European laws.'
This article is part of cafebabel.com's 2010-2011 feature focus on Green Europe; read the full set of city special editions
Images: main (cc)  San Diego Shooter/ Flickr; in-text © Frédéric Lambert
Translated from Vienne, cannabis et légalisation : dans les faits c'est déjà fait