cafebabel.com wins the Digital Campaign of the Year at the EPA Awards
Published on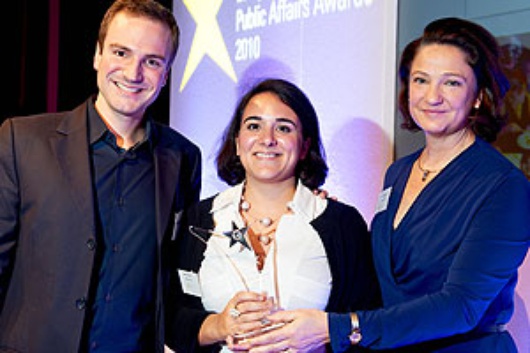 cafebabel.com was awarded for its innovative and professionalism in implementation and the demonstration of its success!
We deeply thank the judges for selecting cafebabel.com, but above all we are grateful to all of you, our readers, fans, supporters who voted for us!
Congratulation then to our team of professionals in Paris without whom nothing is possible, all the writers and translators who contribute every day to the project and make this idea of European Magazine a reality, and of course all our local team members: my friends and colleagues in Brussels, but also all accross Europe in Strasbourg, Köln, Berlin, Seville, Valencia, Lyon, Rome, Athens, Sofia, Murcia, Paris, Stockholm, London, Belgrade, Warsaw, Barcelona, Lisbon, Budapest, Istanbul, Wien... All the volunteers who dedicate time and passion for the mission of cafebabel.com: the emergence of a European Public Opinion.