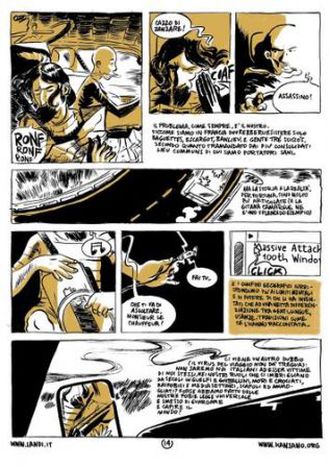 cafebabel.com Italian journalist wins Transeuropa award!
Published on
One of our articles has just been rewarded with the Transeuropa Journalist Award!
The contest themed Young Journalists about Mobility in Europe and the rewarded article is about two Italian friends, Giuliano Cangiano and Gianluca Ferro, who took a trip around the Mediterranean sea and turned it into a comics.
Giuliano is an illustrator and Gianluca is a writer; they decided to spend a different kind of summer in a van driving along the western coasts of the Mediterranean.
Have a look at the pictures and the article :