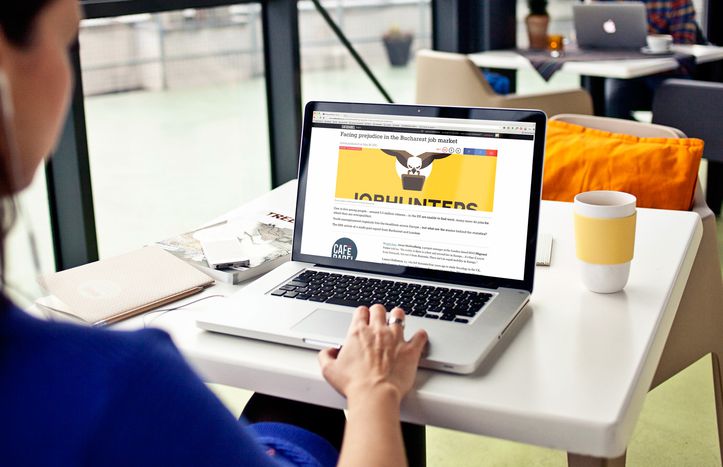 cafébabel, refreshed and rebooted
Published on
Since launching on July 1st, 2013, cafébabel needed a little cleanup. So after two years of daily reflections that have consumed two graphic designers - Pierre and Adrien - we are proud to present an oxygenated version of your favorite European magazine. Breath it in.
Summer is coming
And as everyone knows, it will soon be time to show off the fruits of your labour and put your best foot forward. For two years, the cafébabel team has worked behind the scenes, to think about your comfort in reading and navigating the site. This complete overhaul of the site finally obeys one of the most basic rules of being in the spotlight: being both sexy and natural. Our development teams, led by Stéphane and Vincent, have improved your ease of reading by leaving more room for the visual elements (photos, videos, infographics...) and considerably airing out the contents.
The result?
A more pleasant format, reading punctuated by the line spacing of the titles, and an undisputed spotlight for the cover picture. Because cafébabel would be nothing without them, we've also highlighted the profiles of our contributors, now looking more beautiful than ever. A certain idea of sharing is also articulated through the new buttons for social media. Letting your friends know on Facebook, Twitter, or Google+ has never been this simple. Since we know that you like conversations that shift from French to English, switching languages is now as fast as speed-dating. Finally, to take out the big guns, our teams of developers added a new HTML insertion tool which allows you to incorporate just about anything that you can find on the good old Internet.
The best part is that this is only the beginning. This little cleanup is only a part of our developments. A small revolution is calmly making its way through the Internet and our graphic designers aren't done sweating to create the future. In short, as you may have noticed, in an era where information streams as fast as good articles, for cafébabel, this was about giving you some air, and a little time to allow you drink in Europe in real life. When it comes to heat waves, we're ready. Are you?
Translated from cafébabel se donne de l'air