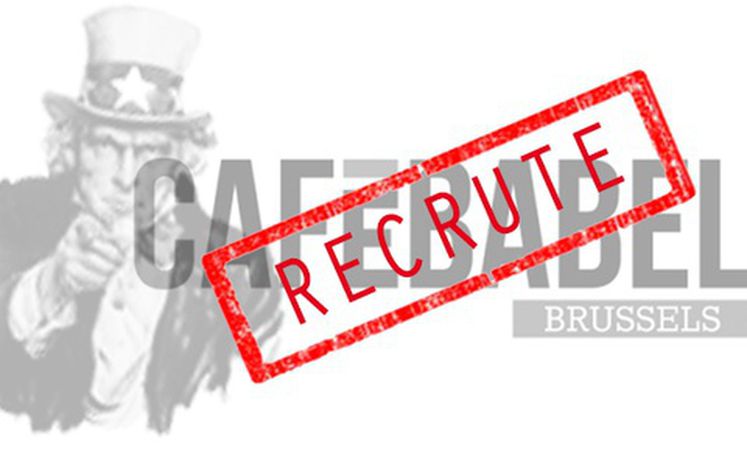 Cafébabel is seeking an editorial coordinator
Published on
Cafébabel Brussels is recruiting an  editorial coordinator  for a period of 3 - 6 months. A university internship or scholarship through  an organisation would be a plus. This is an unremunerated intern position.
About Cafébabel Brussels
Cafébabel is an online participative magazine available in six languages that gives the Eurogeneration the opportunity to contribute to emerging European public opinion. Its philosophy is to encourage pan-European debate through both its editorial and current events activities. To do this, Cafébabel can count on 28 local teams throughout Europe.
After more than 11 years in Brussels continously covering Belgian and European news and events and organising numerous public debates, our local editorial board is now fully involved in the European capital. This entirely volunteer team is made up of young professionals working in European affairs, journalism or translation. The intern will work under the Bureau's direction.
Job Description
- manage the editorial schedule: follow local, Belgian and European news, article suggestions, organise editorial meetings two times per month, maintain  regular contact with our volunteers
- manage, review and print articles published by our volunteers
- coordinate translations for our three language versions
- edit and/or translate articles 
Profile sought
- you are a student or young graduate
- you speak French and English fluently – knowledge of Dutch and/or German is a plus
- you are knowledgeable about local, Belgian and European events
- you love to write and ideally have experience in proofreading
- you are interested in European issues and are convinced of the importance of constructing pan-European media
- you are relationship oriented, and have excellent organisational and communication abilities
- you work equally well on a team and independently
What we can offer  you
- professional experience in the heart of the European capital
- a passionate working environment, one that is open, youthful and multicultural
- enriching experiences with Babelians from the four corners of Europe, as well as with European Union professionals and local actors
Pratical Information
Post can began as soon as possible, but the start date is negotiable (latest April 2015).
Length: from 3 to 6 months.
This is a full-time, unremunerated internship based in Brussels. A university internship agreement or scholarship through an organisation is a plus. Cafébabel can help you in the process of obtaining a regional or European scholarship.
Cafébabel Brussels is open to candidates of every nationality and guarantees a non-discriminatory selection. 
How to apply: Send us your CV and cover letter (in either French or English) addressed to bruxelles@​cafebabel.​com. Don't forget to mention the post's title in the subject line of your email .
Translated from Cafébabel recherche un(e) coordinateur(trice) éditorial