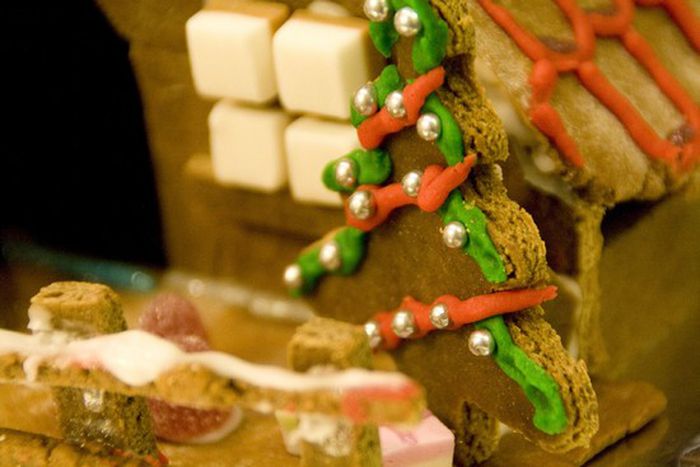 Buy Nuremberg gingerbread online
Published on
Translation by:
Andrew Christie
On the first weekend of Advent, Nuremberg's own version of Father Christmas opened the annual Nuremberg Christmas market, recognised across Europe as a must for all gingerbread fiends
Christmas without gingerbread? Unthinkable in Germany. Originally, however, these mountains of gingerbread of every imaginable kind that are taken home by the bagful by countless visitors to Nuremberg's christmas market, had nothing to do with Christmas.
Etymologists disagree about the origin of the German name, Lebkuchen. Kuchen(cake) have nothing to do with das Leben(life). One theory is that the name comes either from the Latin libum (flatbread) or the Germanic leb – in modern German, Leib, (body). Another school of thought claims it originates from the Old German word lebbe (very sweet), and therefore describes a sweet cake.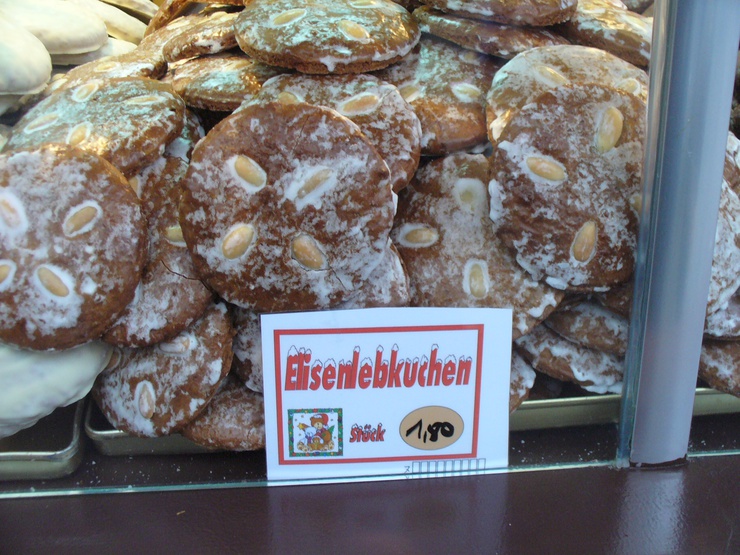 Nuremberg gingerbread
Cakes made with honey, nuts and spices existed as far back as ancient Egyptian times. German gingerbread (flatbread with honey and medicinal herbs) is believed to have been first baked around 700 AD, in a monastery in Ulm. Commercial production began in the thirteenth or fourteenth century. Nuremberg was among Europe's most important trade centres in the Middle Ages, a crossroads for the major trade and spice routes.
Nuremberg's 'spice holders,' as the rich spice traders were known, imported their wares from all four corners of the earth. Beekeeping was carried out intensively in Nuremberg's Reichswald forest – also known as 'The Bee Garden of the Holy Roman Empire' – and the beekeepers supplied the golden nectar. Honey was just about the only sweet foodstuff available and the Nurembergers had all the basic ingredients they could wish for in abundance.

Gingerbread bakers can be traced in Nuremberg right back to the late fourteenth century, although it was not until 1643 that the town council officially recognised the profession as a skilled occupation. Today it is no longer possible to learn the trade; handmade gingerbread has long been a thing of the past. Numerous factories in the Nuremberg area manufacture it mechanically and nowadays millions of cakes are mass-produced each day.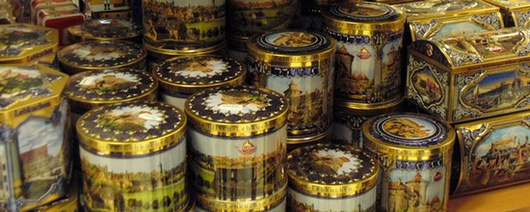 There is even a purity law in place to uphold the tradition of 'real' gingerbread (the highest-quality kind is 'Elisen lebkuchen'). It states that the mixture must contain at least 25% almonds and/ or hazelnuts and/ or walnuts. The geographical boundaries for its manufacture, namely the Nuremberg municipal area, as well as the quality standards for 'Nürnberger Lebkuchen' are registered under Standard RAL RG 0131, and since 1996 all official Nuremberg gingerbread bearing an EU stamp has been of 'protected geographical heritage' across Europe. You will only find Nuremberg in the packet if you see it on the packet.
If you really want to experience the taste, a bag of handmade 'Elisen lebkuchen' is a must. Take a stroll around the christmas market on a Saturday after the last of the tourist buses have rolled away – ideally topped with a sprinkle of snow and not drowned in a cloud of drizzle.
The oldest remaining written gingerbread recipe has been passed down from the sixteenth century and is kept at the German National Museum of Nuremberg. It reads (strange volumes included):
1 pound of sugar 500 drams or 1/8 of  honey4 'Loth' (1 Loth = 16,67 g ) cinnamon1 ½ nutmeg2 'Loth' ginger1 'Loth' cardamom½ pinch pepper1 kilo of flour – about 5 Loth
*This article was first published on cafebabel on 12 December 2008
Translated from Es leben Nürnberger Lebkuchen!