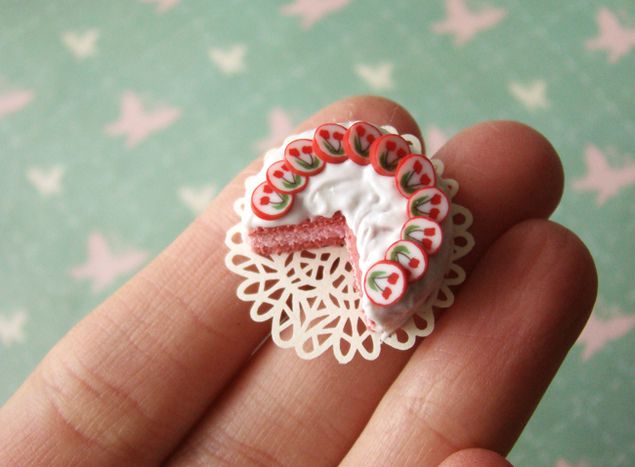 British 'tea' vs German 'coffee-and-cake' Sundays
Published on
A typical German family spends their afternoons at the coffee table rather than in front of the box (though there might be one on in the background). Germany's 'Kaffeeundkuchen' culture is a veritable institution, not an empirical trace
The minute the clock ticks 4pm in England and the kids have got home from school, you'll find tea ready on the table. Scones are the most common pastry and the television beams out its teatime quiz or kids shows.
Google the German term Kaffeeundkuchen ('coffee-and-cake') idly, and online encyclopedias such as wikipedia define it as being akin to tea. But it's much more than that, and the Poles know it too – they've got their own kawa i ciasto. Kaffeeundkuchen is something that you sit back to enjoy, whether your cakes were concocted first at your trusty local bakers or in your own home bakery. Frozen cakes for special occasions aside, supermarket produce is little accepted in this tradition.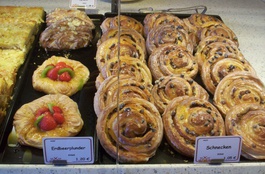 Another term you should know is Kaffeeklatsch – literally 'coffee gossip'. That's another Sunday activity, ideally with home-made delicacies or Teilchen, which is called Stückchen in other parts of Germany. The possibilities are endless: you can have sweet Teilchen, mignardise (Kaffestückchen), petit-fours (Gebäckstückchen), puff pastry (Plunderstücke), and so on. Maybe all of these varieties lack a common defining trait, but what's sure is that they belong to Kaffeeundkuchen time.
In Spain you can often get a slice of tarta ('cake') with your cafe. Yet whilst Spaniards eat their pastels ('pastries'), Italians attack their paste after their Sunday feasts: there's a choice between the diplomatico (two thin flake pastries resembling ambassadorial papers), the cannolo (Sicilian tube pastries) or babà (rum dough).
In the end, every generation has their 'Kuchen'. German twentysomethings fondly recall the infamous Kalte Schnauze ('cold snout'), which is a butter chocolate coconut cake, or the Kalter Hund ('cold dog'), a refrigerated layer cake. The names show the parting of the ways!
Recipe: Hefe (yeast) pudding slices (6 pieces)
Ingredients
250ml warm milk1 sachet yeast blocks75g margarine160g sugar600g flour1 egg2 sachets vanilla pudding powder500ml milkIcing sugar
Crumble the yeast blocks and dissolve them in the warm milk
Melt the margarine
Add the sugar, flour and egg to the yeasty milk, mix until the mixture is smooth
Add the melted margarine last to smoothen out the pastry – leave to warm for an hour
Add two small sachets of vanilla powder to half a litre of milk. Cook (add a little sugar)
Roll out the pastry and coat one part with the cream. Cut in slices 2cm thick and roll into spirals
Cook in oven heated to 200° for between ten-twelve minutes.
Mix the sugar in the powder with the cream (bitter or lighter) and coat with hotter spirals
Guten Appetit!
Images: main (cc) PetitPlat by sk_; German pastries (cc) sarahamina/ both courtesy of Flickr
Translated from Das Leben ist (k)ein Kaffeekränzchen!