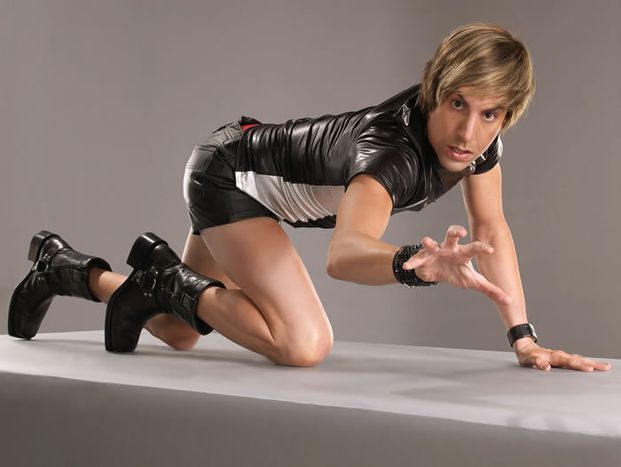 British comic Sacha Baren Cohen's Brüno: 'the most famous Austrian since Hitler'
Published on
Translation by:
Andrew Christie
'Borat was so 2006' - in 2009 it is Brüno who is showing some skin on billboards across Europe. The latest creation from the English shock-comic is a gay Austrian fashion journalist. From 24 July, an alternative version screens in UK cinemas for teenage audiences. cafebabel.com's hub in Vienna analyses the phenomenon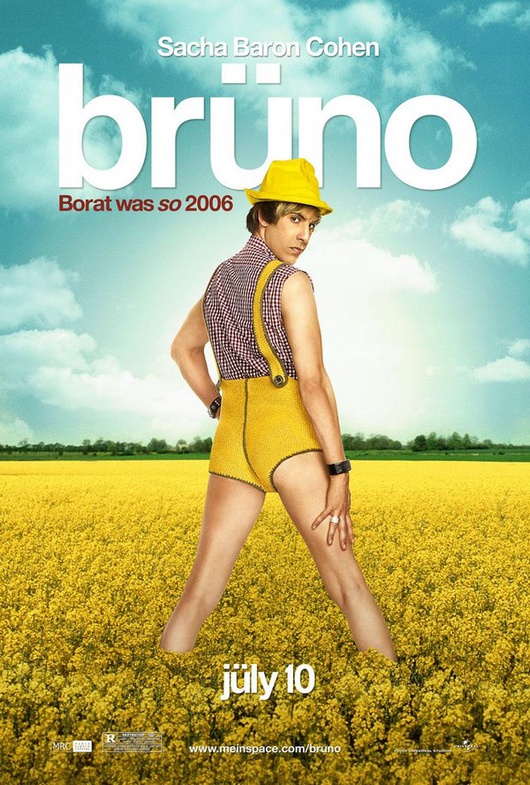 Now Brüno Gehard, 19 (or so he says) has got his claws into Austria, too. The movie has entered UK and Ireland cinema charts at number one. However, this little Alpine land has emerged unscathed from the predicted downfall of the motherland. Fears were high of a damaged reputation: tourism is sacred to Austria. Emil Brix, head of the cultural affairs department in the foreign office, protested vociferously against the film's universal release before its official première on 10 'Jüly'. Austria's gay community, too, expressed misgivings. Would Brüno be the bull let loose in Vienna's royal porcelain shop?
Brüno brainchild
Brüno is the latest brainchild of 37-year-old English spoof-artist Sacha Baron Cohen, creator of Ali G and Borat. The Hammersmith-born comic spent a year of his university studies in Vienna. His current outing on screens across Europe sees him squeezing perfectly waxed legs into tight trousers as a homosexual Austrian fashion journalist: a kind of idiot savant who never fails to put his fashionably-clad foot in it. The plot can be described concisely: following a disastrous faux-pas at Milan fashion week, Brüno loses his job as a fashion journalist on the Austrian TV show Funkyzeit. He decides to move to LA and 'become the most famous Austrian since Hitler.'
With this begins a succession of Austrian references: not-so-subtle asides about the country's nazi past; allusions to the 'Life Ball', a Viennese charity event which apparently enjoys greater public renown in the USA than in Austria itself; bronzed beach-boys with strong Austrian accents. In the scenes where German is spoken, Viennese slang is prominent.
As a fictional character, Brüno, a peroxide blond, utterly unsporty homosexual nationalist, combines the widest of contrasts. None the less, Dr Freud's couch is not for him. His libido is in overdrive, his jokes below the belt. Audience members might be forgiven for missing the humour in the decadent sexual scenes.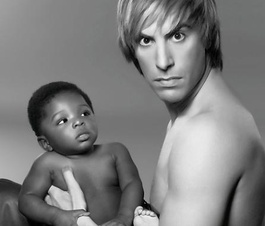 Brüno's indiscriminate, unrestrained humour is crude, taking aim at all of the prejudice and stupidity in today's society. He exposes the senseless media circus with disarming dumbness: Brüno the film is more of a stance against the USA than an exploitation of the stereotype of his homeland. You need a black baby these days to be in fashion on the other side of the Atlantic; homosexuals are 'put back on the right track' by drastic means. Brüno's actions are all about thinking things through and pushing things beyond the boundaries of political correctness.
The Austrian tabloids have even crowned a 'best Brüno lookalike'
Despite a few funny scenes, the gallows humour begins to run its course by the second half of the film. Consequently, by the end, Brüno is a bit like overdoing the whipped cream on your black forest: einfach too much. Has Austria emerged unscathed from the film? In reality, yes: the Augarten porcelain will remain sitting under its layer of dust in the Biedermeier cabinet, the extravagant Viennese gateaux will continue to sell to Japanese tourists like… well, hot cakes, and the well cared-for image of waltzers and music lovers will be given another polish. Austrian people will watch the film. Already the tabloids have even crowned a 'best Brüno lookalike'. But Brüno will not be giving this small, conservative Alpine country a makeover for a long time yet.
Translated from Brüno - bieder war gestern