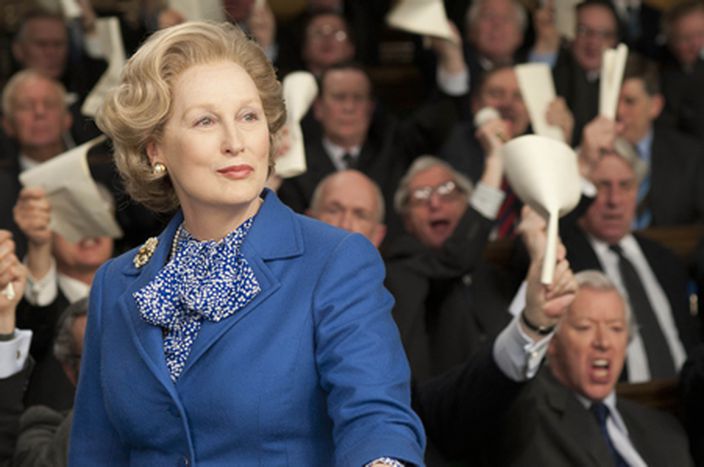 Bring back 'iron lady' style politics of yesteryear
Published on
Translation by:
Elaine Jordan
'The Iron Lady' paints a genteel, rather simplified image of Margaret Thatcher by 2012 'best actress' bafta, golden globe and oscar winner Meryl Streep. It conjures up a more intimate, less showy style of high-end politics, offering a nostalgic bubble for these grim times, says one Spanish reviewer
The unassuming look of blue suit, pearls and backcombed hair belies somebody who's managed to go where no-one else dared. Here's somebody who's shut down mines, privatised half the state and retaken the Falkland Islands (or Las Malvinas, as they are called in Argentina). This woman does as she says, makes cutbacks and savings and opens up new markets. She's done whatever was needed to get Britain back in shape. Before all that, she even managed to overcome centuries of chauvinism and elitist tradition by becoming the first woman to enter 10 Downing Street.
Parallels for today's politics
Despite portraying Margaret Thatcher as a senile woman, imprisoned by ghosts in her London home, The Iron Lady (Phyllida Lloyd, 2011) also gives us a sympathetic portrayal of the UK's former conservative prime minister (1979 -1990). The now widowed mother-of-two's journey to number 10 is portrayed through flashbacks. The film focuses mainly on her home life and barely touches on the uglier side of her premiership; mass redundancies, strikes and violent demonstrations are depicted in a mishmash of different scenes, linked together with music. The film makes no reference at all to her complicit dealings with former Chilean dictator Augustus Pinochet and other criminals. Even with the critically acclaimed and technically faultless American actress Meryl Streep in the title role, the film remains simplistic in its approach, probably to make it more appealing to the masses.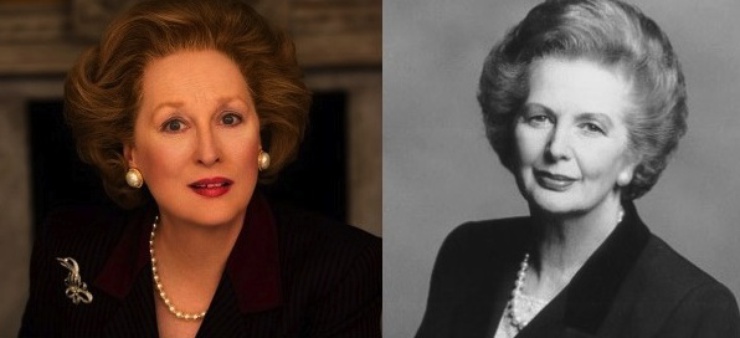 Many of the choices faced by Thatcher in the film are remarkably relevant today. European leaders are making similar choices on a daily basis: mines or shipyards? Pensions or hospital beds? Student grants or entrance exams? Politicians refer to cutbacks, reductions and capping. They even refer to 'trimming' public sector services as though it were like losing a few kilos to get back into shape. However, something is missing. Ideology aside, 'Meryl Thatcher' oozes energy and spirit as she delivers her lines with panache. It's like she's hooked up to the real world from a joystick- powered throne which manoeuvres all the changes taking place. Irate demonstrators press their noses up against her official car. Archive shots show the real Thatcher as newly appointed leader shaking hands with the public and throwing out a medieval quote within 20 centimetres of ten cameras. Where does this sense of proximity and political effectiveness come from? Why do we miss it so much in today's politics?
Is it always greener on the other side?
Most likely it's because the film doesn't go deep but focuses mainly on the meaty bits, those key moments of major change. Or maybe because it reflects a stereotypically British style which is far from pomp and ceremony, clumping politicians together in a stuffy parliament, where they are forced to shout at each other and put up with drops of spit, challenging looks and the smell of days gone by. This atmosphere is also reflected in the prime minister's residence, a tiny flat of dark brick and windows close to the road. It may also be the visual texture of the past; very old, grainy shots of dated hairstyles, unsophisticated cars and corduroy jackets. It's a world within arm's reach, with large, coloured landline phones. It's a world free of tweets and cameras phones, making it easier to get a news scoop.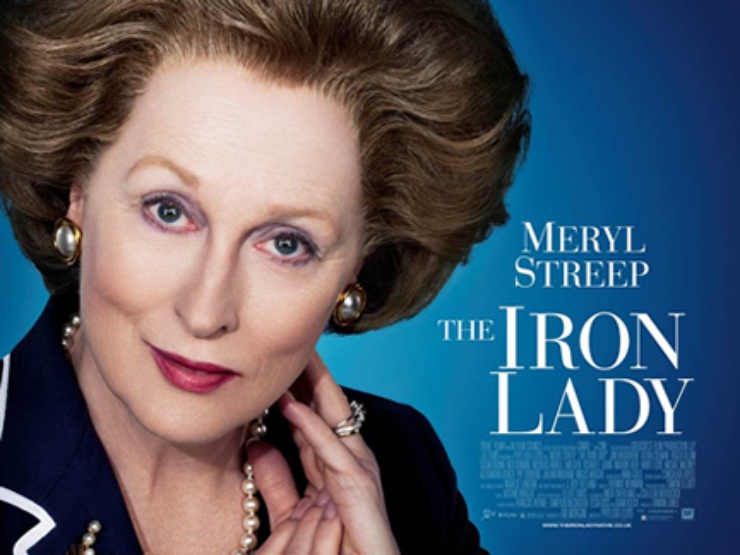 The film leaves us questioning whether today's European leaders go about their daily business in a down-to-earth, transparent way. Their ideas start out initially as rumours, although they are becoming increasingly dependent on a hidden chain of command: an unelected chain of command that even the shrewdest of journalists have failed to uncover. Politicians, like Spanish prime minister Mariano Rajoy Brey, refuse to answer questions and tell other governments about their plans before releasing details to their own people. They travel to New York and Brussels with one idea and return with another. They reform a constitution in 48 hours to limit public spending and increase taxes after promising to lower them. They even remain in government without being duly elected, coming straight from the very banks that sparked the economic crisis.
Politicians, like Spanish prime minister Mariano Rajoy, refuse to answer questions and tell other governments about their plans before releasing details to their own people
We can't help wondering rather naively whether Meryl Steep's iron lady would manage to find a place for autonomous politics. Despite her neo-conservatism and her role as the driving force behind current financial deregulation, would this lady, with her ingrained principles and great desire to take action, live up to her 'iron' billing not only against workers and trade unions, but also against blackmail from credit rating agencies, major banks and investments funds who speculate with entire countries? If she were to stand up against such spineless bureaucracy, she'd put her hands on her hips and say: this is where we've ended up!
The Iron Lady releases in Europe: Spain,  5 January, UK/ Ireland 6 January, Greece/ Netherlands 12 January, Turkey 13 January, Finland/ Italy 27 January, Hungary 2 February, Lithuania/ Norway/ Sweden 3 February, Malta 8 February, Portugal 9 February, Poland 10 February, Germany 14 February, Belgium/ France 15 February, Estonia 17 February, Denmark 23 February, Czech Republic/ Germany/ Russia 1 March 
Images: main Meryl Streep (in-text), poster courtesy of (cc) The Iron Lady fficial website; Margaret Thatcher courtesy of British prime minister official page/ video (cc) cinescondite1/ youtube
Translated from La Dama y el Hierro: ¡Que vuelva la Política!