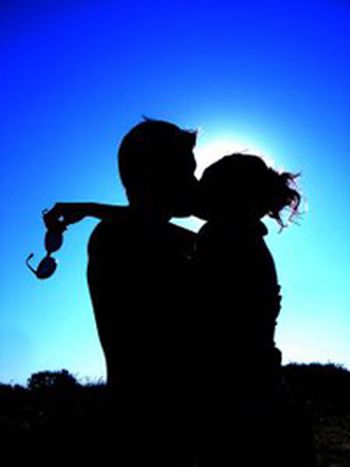 Bridget Jones Syndrome
Published on
Translation by:
sally harbinson
Is being single a flaw? It is becoming less so if you consider Europeans' new demands for their love lives.
Fed up of his TV addiction, smelly socks, his tightfistedness and his fickleness, and the way he is not enough of some things, but too much of others? Welcome to the singles club! In 2004, Eurostat estimated that some 100 million young Europeans were single, whether they were actively looking for their other half or not. In France, the proportion of people living alone doubled between 1962 and 1999, going from 6.1 to 12.6 per cent of the population, according to an INSEE census. The same thing is true in the East: five million Polish people were unmarried in 2005, which is 38.8 per cent more than in 1988. Working women between the ages of 25 and 35 are particularly affected by this phenomenon. These women are encouraged by the press, which is constantly proclaiming the virtues of independence and self-affirmation, and bombarded by marketing studies, ready meals for one or special holiday schemes designed for 'meeting people'. Ranging from speed dating to 'f*ck buddies', via 'emotional f*ckwits', this group of people has its own rules, cult TV series (from Ally McBeal to Sex And The City), fictional icons like Bridget Jones and even glamour icons. According to an IPSOS-Meetic study from February 2006, Europe's favourite celebrity singletons are Sharon Stone and Halle Berry, who do not exactly embody the traditional image of sour and bitter old spinsters.
Single and complex-free
What has caused this epidemic? The number of divorces throughout the continent is constantly growing: in 2002, Britain had the saddest divorce rate in Europe with 40 per cent of marriages ending in failure. Furthermore, people are starting work later in life, which encourages individualism rather than couples these days. Betty, a 26 year old from Ireland, working in the European Parliament in Brussels, mentions the 'three pillar theory' to describe her personal priorities: family and friends, career and then love. For her, "two out of three ain't bad" because it is rare to have all three at once.
Sabha, a 25 year old from London, agrees. She works in the ultra competitive world of finance and believes that women have this newfound professional ambition which heightens their worth not only as far as jobs are concerned, but also love. "Men can't keep up anymore," she sighs, resigned to the fact. These women are triumphant, assertive and demanding, spurred on by post-68 feminism, but have trouble finding where they belong. Nicolas Riou, a writer specialising in the problems of masculine identity, confirms that, nowadays, men are "given a rough ride and are destabilised". If they are too masculine, they are accused of being 'macho'. At the other end of the spectrum are metrosexuals, who are proud of their sensitivity and their face creams, who have been called 'Marlboro Men transformed into poodles'. Will the 2005 arrival of the 'übersexual' save the modern man?
Everything but marriage
Cécile, a 26 year old Belgian lawyer, is avoiding marriage for now, convinced that her individuality would not be so well developed in a couple. "I think people explore their potential less when they are in a relationship," she says. Women are putting off getting married, a trend which can be observed throughout Europe. In 2005, for example, the average age for French women to get engaged was 28.8, which was two years later than in 1995. In Poland, the average marrying age remains at 24.4.
Not wanting to get involved in a conventional relationship, some women are discovering the joys of commitment-free sex, like Carrie Bradshaw, the New York-based heroine of Sex And The City. Using sex toys and other erotic gadgets is now more common and sales of these products have rocketed in the Nordic countries, mirroring the success story of British chain Ann Summers. The phenomenon of 'f*ck buddies' has become increasingly common. For Cécile, there is nothing wrong with having a night of fun, especially "when you are not getting any. There are people who have a natural physical attraction to each other, but it is a purely selfish act that objectifies the other person. Emotionally, one-night stands are not very satisfying." For others, like the feminist writer Marcella Iacub, if women do not "fully profit from their sexual freedom in the same way that men do, they have only got themselves to blame, let down by the fact that they may get pregnant, which stops them from being completely free. They can choose to watch porn and can choose whether or not to have children…"
Internal freedom
Whether you rejoice in your singledom or not depends on the society to which you belong. The Swedish, for example, value their independence. An article in Le Nouvel Observateur says that "in this country, no-one sees extended periods of being single as a sign that something is wrong, much less the consequence of some physical disgrace. The single life seems natural." Therefore, "independence, real independence, the only kind that counts, is called 'mental space' or 'internal freedom'". In Italy, however, being single is a transitory phase, often accompanied with financial difficulties. According to Italian dating site www.parship.it, 35 per cent of subscribers, both men and women, say they are 'miserable'! Elizabeth, a bubbly 24 year old singleton from Ireland admits that it is much easier to be single in Brussels than in Dublin, because the social pressure is not as strong. While for some people being single is synonymous with freedom and independence, for others it can be a sign of failure. But that is another story…
Translated from Le syndrome Brigdet Jones